Astro Predictions For Anushka Sharma After Marriage With Virat Kohli
mangaloretoday news network
Will Anushka Sharma be changing or adding on to her name, now that she is married? While that is entirely Anushka's decision, and rightly so, but celebrity astro-numerologist Sanjay B Jumaani, has a suggestion for the first lady of Indian cricket.

Jumaani dismisses the trending tag #Virushka, as according to him, it adds to a number that denotes bad partnerships and unions.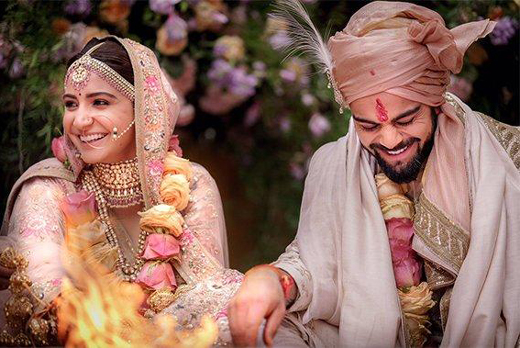 "Anushka Virat Kohli adds to Number 1, Sun, same as her Birth Number (1st), a name number even more powerful than her existing name, Anushka Sharma.
The other option would be Anushkaa V Sharma.

These names would augur well for her personal as well as professional growth.Anushka Sharma Kohli would be the second best option as it would produce 21 that denotes success but after an uphill battle," concludes Jumaani.