All the Virushka Wedding Videos You Are Dying to See!
Mangalore Today News Network
Dec 12, 2017: The romantic terrain of rolling vineyards, the 800-year-old plush resort in Tuscany, the Sabyasachi outfits (yes, Manyavar attires were only restricted to those ads), the intimate ceremony with bhangra beats - there's much to be said about the wedding. But now that we are done with the speculations and the cat is out of the bag, let's take a moment to marvel at that gaze that the couple shared as they stood on the brink of a lifelong companionship.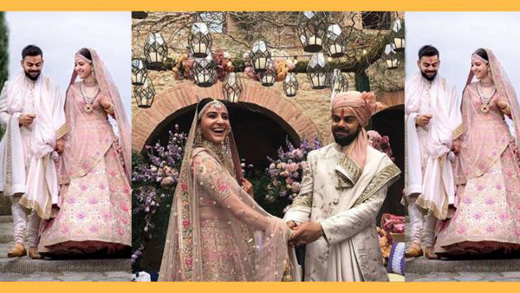 Like a poet once penned - "Love is the voice under all silences, the hope which has no opposite in fear..."

The butterflies-in-the-stomach, 'happy-nervous' banter they shared on stage which was followed by the poised stride of the bride towards the groom is the stuff of crackling chemistry.

At a time when most celebs are reserved about their liaisons, the Anushka-Virat couple might have tried to be private about their relationship but could never really contain their affection for each other. Be it the Varmala ceremony, the ring exchange ceremony, the Haldi function, their muted excitement finds many non-verbal expressions.

Here's wishing them a lifetime of whispering of sweet-nothings.
Courtesy: Yahoo.com