A R Rahman has powerful aura around him: Mangalorean Singer Nakash Aziz
www.mangaloretoday.com
New Delhi, August 19, 2014: Singer Nakash Aziz, who grew up listening to A.R. Rahman's music, feels fortunate to work with him in the Hollywood venture "The Hundred-Foot Journey" and says the Oscar-winning composer has got a powerful aura around him.

The Mangalore guy has crooned "Afreen" for the film helmed by Swedish director Lasse Hallstrom and to a soundtrack composed by Rahman. And he is more than happy.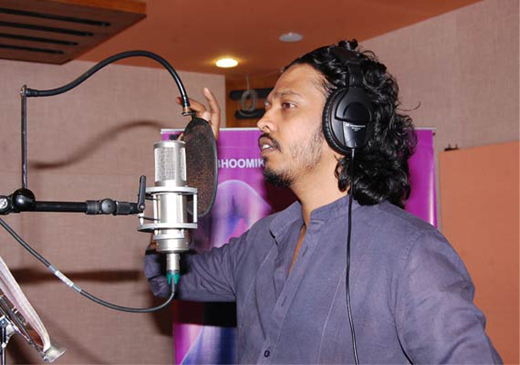 "Rahman sir has been kind enough to trust me with his work. I started with recording a sarod for 'Delhi-6'. I've been observing him. I've heard his songs right from 'Roja' to 'Lekar Hum Deewana Dil'. He is like a guru," Aziz told IANS in a telephonic interview from Mumbai.

The "Indian Idol" participant, who has sung three songs for Rahman, says the composer learned about his singing skills by chance.

"I never told him I am a singer. I thought he would figure out eventually. You can't tell him to do anything because he is Rahman. I don't think I am qualified to discuss music with him. Once he asked me, 'Have you sung 'Dhating naach?' I said yes. He said ok.

"I didn't have the courage to ask him if he has heard it because he has got a very powerful aura around him. I am lucky to be breathing same air as he is. It's a pleasure," added the 29-year-old.

Aziz has sung for him for "Highway" and "Lekar Hum Deewana Dil" too and hopes he gets more opportunities.

But as of now, Aziz is happy about the fact that he is associated with a Hollywood film which boasts of names of biggies like Oprah Winfrey and Steven Spielberg, who have co-produced "The Hundred-Foot Journey" along with Reliance Entertainment.

"It was a surprising thing to happen. The names involved in the project are Steven Spielberg, Oprah Winfrey and Rahman sir and then a small person like me. I feel blessed. If I meet Spielberg, I'll tell him that I sang for his film and that will be something really cool.

"I think he might be aware of my existence in this world now. That's the best thing that has happened to me," he added.
Courtesy: IndiaTV