Subrahmanya Yadapadittaya - Vice Chancellor of Excellence
Mangalore Today News Network
Mangaluru, July 9, 2019: The seat of higher learning, the coastal city's very own Mangala Gangotri-Mangaluru University now has an outstanding academician as its new Vice Chancellor. P. Subrahmanya Yadapadittaya who recently took charge as the VC of this prestigious University has many firsts to his credit.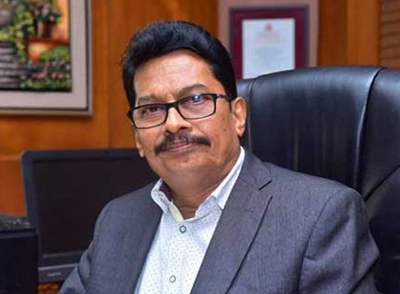 He is the first person from the Dakshina Kannada district and a first academician from the commerce field to be appointed to this coveted post of the University. Incidentally, he happens to be an outstanding alumnus of this august institution. A gold medalist in M.Com, Yadapadittaya also has a Ph.D from the University. He is backed by over three decades of teaching experience and nearly a decade of experience in the administrative field.

Yadapadittaya who has served as finance officer and as Registrar (Evaluation) and Registrar of the University was a senior professor of Commerce in the University when he was elevated to the top post.

Yadapadittaya who hails from Kokkada in Puttur taluk has so far guided 22 research scholars. Now as the VC of his alma mater, Yadapadittya has ambitious plans for the university and wants to make it a green campus and also ensure better waste management. He intends to popularise the courses offered by the university as well as the facilities available there, in the backdrop of tough competition posed by private institutions.