Flossy Rayappan - Favourite Physical Instructor
Mangalore Today News Network
By Abhijith Kolpe

Mangaluru, April 1, 2016: She is one of finest physical education directors that Roshni Nilaya has seen in the past 35 years. She is loved most by all students. Her caring attitude and her zeal to help students accomplish feats is praiseworthy.

She is Flossy Rayappan who many of her students say, is a friend, philosopher and guide to them. She has been honoured with a doctorate by Tamil Nadu Physical Education and Sports University, Chennai for her thesis "Combined effect of Yogic and Pranayama Practices on selected Physiological, Psychological, Immunological variables among HIV infected persons" which is indeed a great achievement on her part.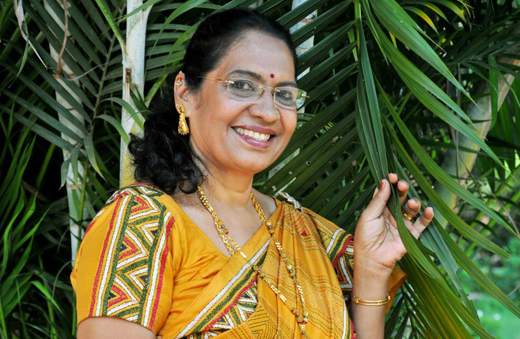 Under her guidance, students of the institution have been able to excel in the state and national level in Table Tennis, Basket Ball and Volleyball. It was a proud moment for Flossy when in the year 2003, her students Sonali, Prema and Divya made their way to Power Lifting and Weight lifting in international level.

An expert in Yoga as well as Table Tennis, Basket Ball and Volley Ball, Flossy says she has always been supported and guided by Hilda Rayappan of Prajna Counselling Centre, who also happens to be her sister-in-law.

"Flossy mam is like a mother and a friend and we like to spend time with her. Credit goes to her for encouraging students to achieve greater heights in sports," say Dhanya and Sushmitha, students of III BA.