Dr. GL Easwara Prasad - Outstanding Technocrat
Mangalore Today News Network
Mangaluru, August 1, 2019: He is a highly qualified technocrat who has earned accolades for his outstanding academic and professional achievements. For Dr. G. L. Easwara Prasad ensuring excellence in technical education has always been a top priority. As Principal of Mangalore Institute of Technology and Engineering, Moodbidri he has been a great motivator for his students.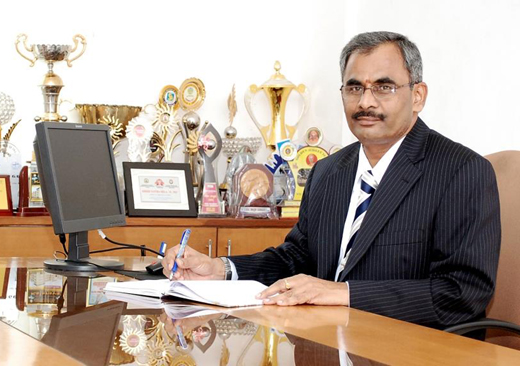 With over three decades of professional experience and also a doctorate from the prestigious IIT, Delhi, he has been Principal of MITE for six years and has now earned another recgontion by being appointed as Member of the Senate of Visvesvaraya Technological University (VTU), Belagavi, by the Governor who also happens to be the Chancellor of the University,

Dr Easwara Prasad has an ME degree in structural Engineering from Indian Institute of Science and PhD in Plasticity and Impact Machines from Indian Institute of Technology, Delhi. He is a Member of Indian Society for Technical Education, Indian Concrete Institute and Institution of Engineers (India). He has previously served at PESCE, Mandya in various positions.

Dr Easwara Prasad has also served as Member of the Board of Studies Visvesvaraya Technological University, Belgaum from 2003 to 2006. He has offered valuable consultancy services for various Structural Designs of prominent educational institutions.