The Divorce law and subsequent amendments
Mangalore Today News Network
Mangalore, Nov 9, 2013: In these days of extreme stress, especially among the working married couples, the very fabric which upholds the family values, gets seriously disrupted, leading to domestic violence, which eventually results in the married couples seeking divorce. Divorce is covered under the Hindu Marriage Act 1955. Section 19 read along with Section 1 and 2 of the Hindu Marriage Act 1955 is applicable to all Hindus who were married according to Hindu rites, irrespective of domicile and/or residence.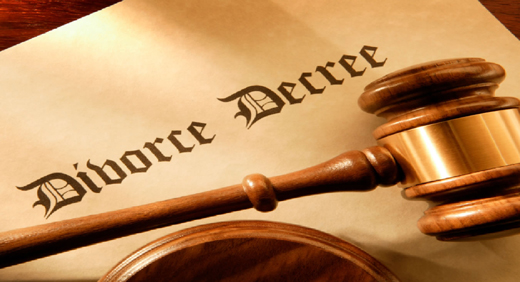 Any marriage which is solemnized before or after the commencement of this act gives the right either to the husband or wife to file a petition for dissolution of their marriage by a decree of divorce on the ground that the other party;
a. Had voluntary sexual intercourse with any person other than his or her spouse after solemnization of the marriage.
b. after solemnization of the marriage treated the petitioner with cruelty
c. Has deserted the petitioner consistently for a period not less than two years immediately preceding the presentation of the petition.
d.Has ceased to be a Hindu by conversion or another religion.
e. Has been incurably of unsound mind or has been suffering consistently or intermittently from mental disorder to such an extent that the petitioner cannot be expected to live with the respondent.

Either partly to a manage may present a petition for dissolution of the marriage by a decree of divorce on the following grounds.
a. That there is no resumption of cohabitation between the parties to the marriage for a period of one year, or more after passing of a decree for judicial separation.
b. There has been no restitutions of conjugal rights between the parties to the marriage for a period of one year or more.
The wife can also file a petition for dissolution of her marriage by a decree of divorce, in case her husband had married again before the commencement of the Act and the other wife of the husband was alive at the time of solemnization of the marriage of the petitioner. The husband has since the solemnization of the marriage been guilty of rape or sodomy.

Section 13 of the marriage laws (amendment) Act 1976 specifies the grounds on which a decree for divorce may be obtained by either party to the marriage. A decree for divorce may be obtained if there is no reconciliation between the parties within a specified period after passing of a decree for judicial separation or if a decree for restitution of conjugal rights is not complied within a specified period.

Mental cruelty is also one of the grounds for grant of decree of divorce. Mental cruelty as per section 13(1) (1-a) is defend as a conduct which causes upon the other party such mental pain and suffering as would make it not possible for that party to have with the other. The onus of proving that the spouse is incurably unsound mind or is suffering from mental disorder lies on the petitioner alleging it which needs to be proved by cogent and clear evidence. A decree for divorce in terms of section 13 (1) (III) of the Act can be granted if the unsoundness of mind is held to be not curable.
Desertion means not only separation but the intention to separate permanently so as to put an end to matrimonial relationship.

The Rajya Sabha recently passed amendments to the divorce law. The amendments permits any of the party to the divorce to file a petition seeking for divorce wherein the wife is eligible to a share in the immovable property of her husband in the event of irretrievable breakdown after marriage. The amendments empowers the court to decide on the share in the property inherited or inheritable. The wife however can enforce her right to oppose a divorce petition on the grounds that it will result in grave financial hardship. Accordingly the Hindu Marriage Act 1955 and the Special Marriage Act 1954 which relates to marriage has been amended.

The act permitted a petition by husband and wife together before the court for granting divorce on the grounds of metual consent. But the amendment to the bill now allows any one party to present the petition.

The bill also has a provision for divorce on the grounds of irretrievable break down of marriage. In such an event both the parties need to live apart for a period of three years before filing a petition.

The Delhi High Court in its recent judgement held that physical intimation is an essential aspect of marriage. A marriage can be dissolved if a wife continuously refuses to have such relationship with her husband.

By V. Mohan Rao, Retired Deputy Chief Manager, Bank of India and Advocate