Social Media - The Pros and Cons
Mangalore Today News Network
By V Mohan Rao
Mangalore, Jan 15, 2013: The press is the oldest medium of mass communication. It is a powerful vehicle of news transmission which includes cultural, political, social and other events. Since the last few years social media has gained importance in as much as it has become a powerful weapon to bring about significant changes in every facet of life. Social media facilitates interaction among people, whereby they create, share or exchange information and ideas that are of interest and beneficial to them. The use of social networking website like twitter, Facebook, Flicker, You Tube and My Space has created an interactive platform to exchange, discuss user generated content. They promote communication between organization and individuals. 'My Space' has facilitated among friends, relatives and wide section of people including politicians, to interact among themselves, share media files, documents, opinions and comments.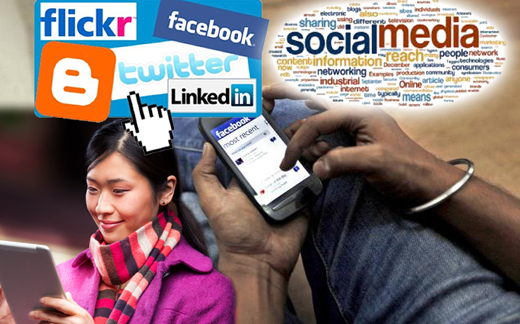 The uses of social media are mind blogging with 62 million using it in urban India as per the report of Internet and Mobile Association of India. Among the social media, Facebook is reported to be the leading website used by more than 95% social media users in India. The enormous growth in social media is attributed to the increased internet usage in India particularly through smart phones and mobile phones with internet facilities. It is reported that there are around 40 million mobile internet users in urban areas. Its use in semi urban and rural areas has also increased manifold.

Social media is being used as a mode of communication between friends relatives, business men and others which keep them connected not only as a means of socializing but also gives them access to photographs and comments. It also facilitates advertisements, travel features, religious and historical features and expression of personal opinions. Social media technologies have involved in many shapes like internet forums, web blogs, social blogs, micro blogging, wikis, pictures and photographs. Smart phones can download photos for sharing with friends and relatives. Social media is responsible for mass appeal in political activities.

Besides the usage of social media for socializing, students have benefitted from it, in as much as they use the site to keep them connected with their teachers and study group. Children who use social media site help promote creativity and learning.

In fact social media has broken the monotony of everyday drudgery. Home makers find it a source of relaxation from the daily chores of life. In the years to come, it will also pave way for economic and social development. The positive aspects of the widely used social media is limitless and will usher in remarkable changes not only in the personal lives of people, but will bring about a sense of awareness in different facets of life.

Everything good in life has a price tag. Social media with all its positive traits is not free from negative aspects. Internet users spend more time with social media sites than other site. This has hampered the visibility of the users, not to speak of the addiction to the site. Though people associate social media for its positive aspects, yet it is not always the case. Users of facebook and other social sites sometimes indulge in narcissism to gain self importance and attract praise. Such people use facebook extensively to project their personality by posting of several photos of themselves in various places and also change their profile frequently to attract comments from others. This leads to obsession which in turn manifests into addiction for self gratification. Such indulgence sometimes generates animosity and envy among viewers who feel slighted when compared with others. What is more, the site gets entangled in plagiarism. More often than not, the sites are co-related with crime, passion and cyber bullying resulting in sexual predators to stalk their prey and satisfy their sadistic pleasures. What is worse is smart phones with video camera are used on a sly, at party and private social gathering and pictures are uploaded on networking sites without the permission of the organizers of the party or the person photographed. This sometimes is done unintentionally as a matter of fun or intentionally to settle a score with an adversary. Such action can have disastrous effect not only on the person photographed, but also on the entire social gathering. Most networking sites do not offer protection to privacy of individuals.
Apropos children using the social site there are instances of them being exposed to alcohol, tobacco and sexual behaviours. Young people, who are obsessed with self image and fair weather friends, are prone to psychological effects which eventually undermine their mental outlook. There are also people who use the Facebook for apocryphal posts on their adversaries. This may also arise from the way these people use Facebook for self gratification and gain special attention while presenting an unrealistic portrait of themselves. Though social media has several positive effects it can also have a adverse effect when misused culminating in nefarious activities.

Author V. Mohan Rao is Retired Deputy Chief Manager of Bank of India and Advocate