Random Thoughts - Of Men and Mice
Mangalore Today News Network
By Prof. K.V. Radhakrishnan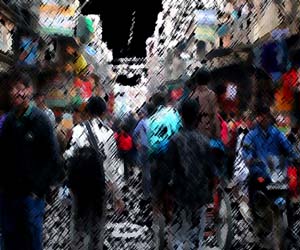 Mangalore, July 9, 2014: Walking down a posh locality I see a middle-aged man walking a well-fed pedigreed dog. His attire; Designer jeans, T-shirt and a big gold Rolex on his wrist. French perfume wafting strongly as I walk past him. He looked at me almost with a contempt that he would give to a stray dog. I was wearing simple pants and shirt no perfume to counter his, a non-descriptive wristwatch on my wrist. However I could take him on any day on a Sidharth Basu Quiz contest and win hands down! What I cannot fathom is why one has to wear a designer jean when an ordinary jean does the same function or ordinary wristwatch does the same as a gold Rolex. What I am arriving at is why indulge in accesses?

Many a times I had gone to five star hotels and resorts (not out of my choice but out of family or official compulsion) I always felt the odd man out. The food, too stylized and unpalatable for me. Believe me whenever I sat in front of such a spread the specter of rag picking children scourging for food in the public garbage bin arise in front of me. The spread in front of me could feed ten such children for ten days! Then why do we indulge in such a colossal self-gratification?

Not that I am an incorrigible Marxist or a die hard anti capitalist. It is this deep-rooted feeling of gigantic disparity between men that bothers me. On the one side the lobster guzzling moneybag and the other side the innocent rag picking little boy with a morsel of stinking, stale bread from the garbage bin pushed into his mouth. Why for god sake why?

One such mind-boggling display came from the steel tycoon Lakshmi Mittal. Who spent 4000 million for his daughter's wedding! Half of it could have built some hundred high schools or fifty small-scale industry or 400 cottage industries or electrified a dozen villages. Any of these could have been the most humane and everlasting gift to his daughter! But who am I to say all this. Is it the case of MEN AND MICE?