Osteoarthritis and Homeopathy
Mangalore Today News Network
By Sr. Dr. Prema Misquith B.S.

Mangalore, June 21, 2014: Osteoarthritis (OA), a degenerative joint disorder supposed to be a leading cause of disability in the elderly, is known to affect the younger generation too. In a recent study it has been found that in the age group 25-35 yrs, OA figures as the second most prevalent disease after diabetes. But in spite of high occurrence of OA, awareness of the disease is very low and people suffer unnecessarily.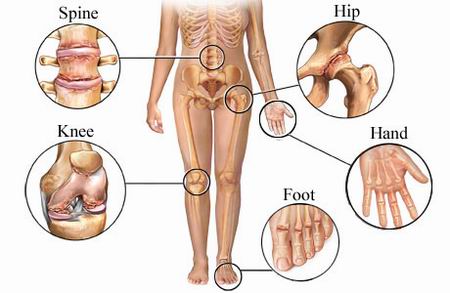 A joint is a point of contact between two bones, between bone and cartilage. They provide support and help us to move. Any damage or injury to the joints may interfere with movements leading to pain. There are different conditions leading to painful joints. Some of them can be osteoarthritis, sprain, rheumatoid arthritis etc.Osteoarthritis (OA) is the disease of the joints where degeneration takes place in the joints. It mainly affects the weight bearing joints viz; knee joints and so on. It can affect the other joints too including shoulder joint, spine, ankle etc. Before age 55, OA occurs equally in men and women. After age 55, it is more common in women. Other factors that can lead to OA are-it tends to run in families, weather, excess wear and tear and so on. Being overweight increases the risk of OA in the hip, knee, ankle and foot joints. This is because extra weight causes more wear and tear. Jobs that involve kneeling and squatting for more than an hour a day and activities that involve lifting, climbing stairs or walking causes more pain. Fracture or other joint injuries can lead to OA in the later life. This includes injury to the cartilage and ligaments in the joints. Taking part in sports that involve direct impact on the joints (such has football), twisting (such as basketball or soccer), or throwing also increase the risk of heightened pain and aggravating the illness.

Primary Symptoms that you are going in for degenerative OA disease:
A. There is gradual development of discomfort in the joints leading to pain. Pain increases in intensity with time and activity/exertion.
B. Restriction of the joint movement i.e. stiffness. Stiffness is more in the morning, on rising. On continuous walk stiffness slightly reduces.
C. As the joint pathology progresses deformity develops in the joint like medial or lateral deviation of the joint from its normal position.
Clinical signs of OA are restricted movement, palpable coarse crepitus, bone swelling around the joint margin, deformity, tenderness at the joint line, muscle weakness and wasting of muscles, increased warmth at the joint. Goals of treatment of OA are to alleviate pain and minimize the loss of physical function. Since wear and tear increases due to overload at the joint. Mainstay of treatment involves altering loading across the painful joint.

Ways of lessening focal load across the joint:
1. Avoiding activities that overload the joint.
2. Improving the strength and conditioning of muscle that bridge the joint so as to optimize their functions.
3. Unloading the joint, either by redistributing load within the joint with a brace or splint or during weight bearing with a cane or a crutch.
Trials have shown that exercise lessens pain and improves physical function. Most effective exercise regimens consist of aerobic and / or resistance training. Same exercises may actually increase the pain. These have to be avoided.

A good alternative - Homeopathy:
Thanks to Dr. Hahnemann for developing a gentle art of healing. A detailed homeopathic case taking is required which will help in giving a right remedy with right potency with right prescription, i.e. the similimum.

In studies conducted it has been observed that prescription of constitutional medicine (for eg. Pulasatilla, lycopodium, calcarea carb) can work miracles in arresting the progress of the disease if it is treated at an early stages. In persons with chronic complaints continued treatment is required to arrest further progression of the disease. Potent medicines have proven their efficacy in this category along with calcium supplements. Potent medicines too depend on the characteristics and symptoms of the patients. Finally it is individual's responsibility to recognize the onset of disease and take necessary guidelines in time as osteoarthritis OA) can be a rapidly progressing degenerative disorder.


---
Sr. Prema has done her BHMS degree at Fr. Muller's Homeo Medical College, Mangalore. She is a member of the Bethany Sisters (BS) of Mangalore. She renders service in the North East and after post-graduation plans to serve in the North East where medical care is lacking. She says serving the needy human is her goal in life.
---