Is it justified in punishing a Doctor serving during the Covid-19 crisis?
Mangalore Today News Network
By Bhamy V. Shenoy

Mangaluru, May 11, 2020: The town of Bantwal was shocked when one of its residents succumbed to Covid-19 on April 19, the first death in Dakshina Kannada. Bantwal residents were further shocked and saddened when one of the town's long-serving doctors, Dr. Bhamy Sadashiva Shenoy, was named in an FIR for failing to inform the local health authorities of the Covid-19 case.

After spending the mandated 14 days in quarantine, Dr. Shenoy returned to his residence on May 3 and was house quarantined. This is the right time to reflect on the merit of taking such a drastic and extreme step against him. Without doubt, all those government employees from the local health officer to the Deputy Commissioner are working under great stress 24x7 to protect all of us. They just followed the "rules" set by the government in the best interests of the country.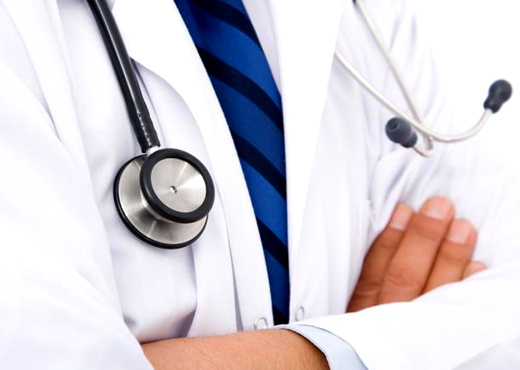 When all other doctors in Bantwal (a small town with five lanes, but serving several surrounding villages) had closed their clinics, Dr. Shenoy decided that he should keep his clinic open. Irrespective of the crisis caused by the virus, people cannot avoid falling sick and they need medical help. It was that noble consideration which led him to keep working.

Monetary gains were never his motive. This is well appreciated by all those residents of Bantwal who know him. Irrespective of which religion or community they belong to, they hold him in high regard because of the 40 years of service rendered by him. Due to this, the people in and around Bantwal were all the more shocked when they heard of the FIR filed against him.

When the patient concerned came to Dr. Shenoy on April 15, it would have been almost impossible for any doctor to diagnose her with Covid-19 based on her complaints. She had allergic rhinitis with allergic bronchial asthma. She did not display any symptoms of Covid-19 such as fever or cough. She spent less than 15 minutes in his clinic. She had been a patient of his 10 years ago and for the past eight years, had been getting treated by specialists at KMC, Mangaluru. The lockdown prevented her from visiting her regular doctors and so she came to Dr. Shenoy.

There are some more intriguing details. She was admitted to a hospital on April 17, two days after her visit to the doctor. When the first test was done, she turned out to be COVID-19 negative. It was only the second test which revealed her to have contracted the disease. The test results of the patient's husband, her son and daughter, who are part of the household, were negative. Once the patient died on April 19, the authorities must have been under great pressure to find a scapegoat. Dr. Shenoy was an easy target. Both the local health officer and the district health officer who know Dr. Shenoy well were sympathetic to his cause. But they could do nothing and the FIR was filed.

Four days after the patient's death, her mother-in-law also died in Mangaluru's Wenlock hospital after contracting Covid-19. Prior to that, she was in the ICU at First Neuro Hospital (FNH) since March 24 after she suffered a stroke. She was shifted after she was diagnosed with Covid-19. It is a mystery that no charges have been filed against FNH for failing to report the Covid-19 case. Later, the hospital became a supervised isolation center.

Meanwhile, Dr. Shenoy was asked to quarantine himself at the National Institute of Technology Karnataka Surathkal (NITK) for 14 days. He was given only 15 minutes to get ready. His plea for self-quarantine was denied. The authorities took these steps as per the rules, which must be appreciated. However, the way in which Dr. Shenoy was quarantined for the first three days in the hostel was deplorable. Even being in a jail would have been much better, according to Dr. Shenoy.

He was in a small room with no TV, no books to read and no private toilet or bath. He was not allowed to step outside. Only half a litre of water was given to him each day. Things changed only after he complained to the higher-ups. It is not an exaggeration to argue that Dr. Shenoy was treated so badly for the first three days that it amounted to a violation of his human rights. Thanks to the efforts of the nodal officer, the NITK quarantine facility has now been recognized as a model by the visiting WHO officials.

Though the authorities concerned have informally assured Dr. Shenoy that the FIR against him will be dropped, there is no certainty. Our system works mysteriously. It is praiseworthy that the IMA has taken up the case of Dr. Shenoy and has assured him that it would fight for his cause.

It is also the responsibility of the concerned public who believe in justice to take up the cause of Dr. Shenoy and write to their elected representatives. The Bantwal MLA and MP should also take up his cause. The government should not only ask the authorities to drop the FIR, but also recognize Dr. Shenoy for helping the people of Bantwal during their time of need.
---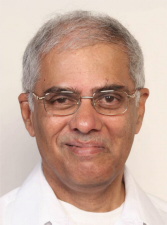 Dr. Bhamy V. Shenoy has been a senior advisor to Center For Energy Economics, at UT, Austin and a board member and was an advisor of the National Oil Company of Georgia. Dr. Shenoy is an Advisor to Pratham Mysore an NGO involved in slum education and Board member of SVS College, Bantwal.