CREST Toy Bank - A Bank That Spreads Smiles
Mangalore Today News Network
Mangalore, July 28, 2014: While banking activities are in full swing along the coastline which is called the cradle of banks, here is a bank with a difference. There is no money but loads of happiness.

Welcome to the bank that spreads smiles among the under-privileged... Welcome to CREST Toy Bank.

Creating Resource to Empower Society Today (CREST), the youth wing of Centre for Integrated Learning (CIL), a Mangalore based NGO, has launched 'CREST Toy Bank' project, an initiative to collect toys from school children, and give them to those in orphanages and anganwadis.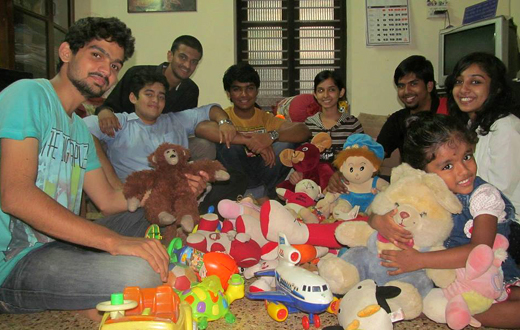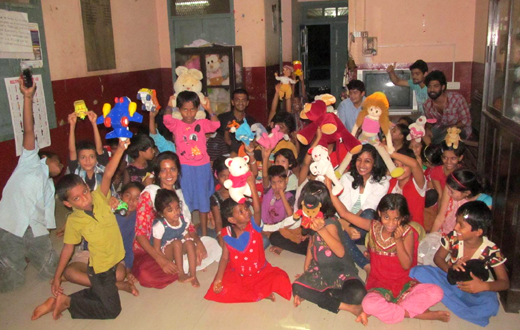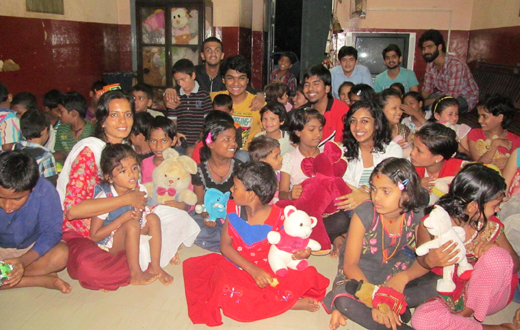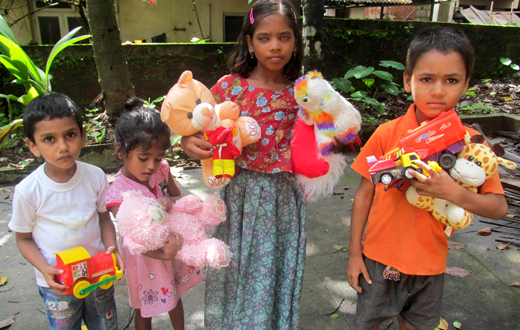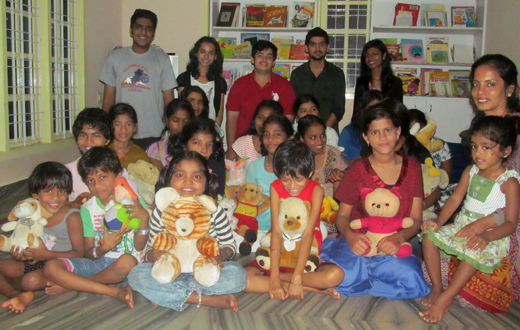 CREST members are busy transporting the specially decorated Toy Boxes from one school to the other in the city where students are showing a lot of interest to drop toys that are in working condition. CIL Home in Kapikad is overflowing with toys as CREST members regularly visit to sort them out and plan to distribute to different places that include Anganvadis, orphanages, construction sites among others.

"We will refurbish these toys, if needed, and hand over the same to orphanages and anganwadis," said Pranjal Ghate, coordinator of the CREST Toy Bank project. The project by CREST is in continuation of the 'joy of giving' initiative that was launched a couple of years ago in which young members collected clothes, toys and other materials that were distributed among children of orphanages and others in need.

The Toy Bank project was unveiled at Canara Montessori and Canara Girls School recently and has evoked excellent response, remarked Adhish Rai, co-coordinator of the project. The response has boosted our enthusiasm to work harder. It is a great feeling to see the smiles on the faces of children who are sharing their toys and also on those who are receiving it, he added.

More boxes are being prepared for installation at other schools. These boxes would be placed at the schools through the week and on the weekend the collected toys would be delivered to children of institutions CREST has listed out, he mentioned.

CREST would also keep a database of the children donating the toys. Toys in the form of guns, swords and other articles that depict violence would, however, not be accepted.

According to CREST President Vaishnavi Pavithran, the organisation has planned an array of activities through out the year as it completes four years of its existence on July 26.

CREST, under the umbrella of CIL has been striving to bring the youth together to channelise their energy in a productive manner and enable them to be socially responsible citizenry and effective individuals, opined Sachitha Nandagopal, Executive Director of Centre for Integrated Learning. The platform provides college students to discuss issues and concerns pertaining to society and chalk out plans to make a difference in their own humble way, she added.

Individuals and institutions interested to donate toys may contact 9886347946.