Yuva Nrityotsava, a new dream realised in Mangaluru
Mangalore Today News Network
Mangaluru, Aug 16,2017: A shared dream of two young dancers, Kavya Mahesh and Meha Shetty finally turned into reality a few days ago at Don Bosco Hall, Mangaluru with the success of 'Yuva Nrityotsava'. The two young girls organised the event which hosted 19 budding performers from 11 Indian classical dance institutes of the city. It was a successful event in terms of the hard work that was put in by the organisers and the talented budding performers presented their best, that evening.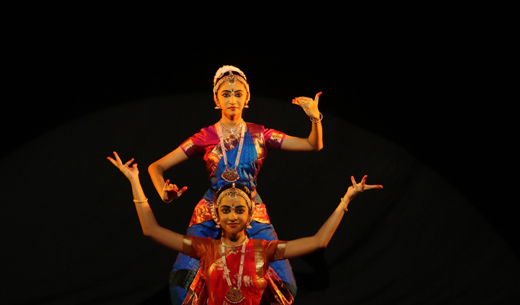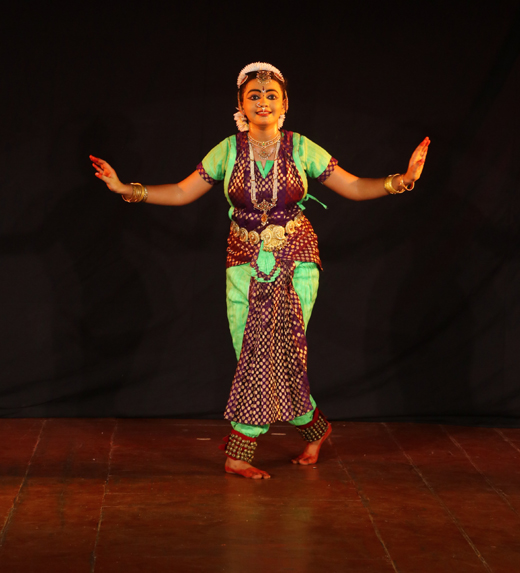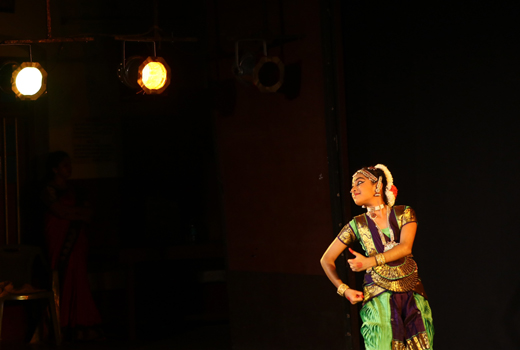 This was also the first crowd-funded classical dance event in Mangaluru. A renowned social activist Shreedevi Anil and reputed dance teacher Radhika Shetty, Director, Nrityaangan, Mangaluru, inaugurated the event by lighting the lamp.

T. Sanjana from Natyaradhana Kala Kendra, currently training under Guru Smt. SumangalaRathnakar opened the evening; her performance with a Pushpanjali and a Todeyamangalam.Shreeranjani MG and Smruthi P. of Natyalaya Urwa, performed with grace, under the able guidance of their Guru Smt. Kamala Bhat. Bhavyashri Gatty, Adhithi Shetty and Rithvi of Natya Nikethanapresented a traditional Jathiswara and continued with a Narasimha Kauthuvam. They are training under Guru Smt. Rajashri Ullal. Shriya Rao, daughter and disciple of Guru Smt. Soumya Sudhindra Rao performed with confidence. One of the two male performers Ananthakrishna CV currently under the tutelage of Gurus Smt. Geetha Saralaya and Smt. Rashmi Chidanand of Nrithya Bharathi,performed a Shiva Padam with lot of conviction. Budding performers of Nrityaangan, training under Smt. Radhika Shetty, Anjali Pilicudale and Trisha Rai presented a Saraswathi Keerthane that was graceful as well as in-sync. Vindhya Karnad of Sanathana Natyalaya presented a Hindi Bhajan and Ganesha Krithi choreographed by her Gurus Smt. Sharadamani Shekar and Smt. Srilatha Nagaraj. A bundle of energy, Poorvee Krishna has imbibed the art form from her mother and Guru Smt. Vidyashree Radhakrishna of Gaana Nritya Academy. She presented Muralidhara Kauthuvam and a Devaranaama.

The next performers, Ramona Evette Pereira and Abhiram Muralidhar of Sourabha Kala Parishath gave a very energetic recital. Swasti Hegde and Kritheka Gururaj from Sri Natyanjali Kala Academy were neat and beautiful in their next presentation. The grand finale of Yuva Nrityotsava were beautiful performances by Chinmayi S, Vaishnavi S. Navada and Adithi of Bharathanjali.

All the performers and Gurus have to be applauded for putting up a commendable show and presenting their best students. A coming together of eleven dance schools made it even more memorable. Kavya and Meha have become inspiration to a lot of young dancers of the city and they look forward to many more young organisers who will organise such events in future to give the local budding dancers an opportunity to showcase their craft and skills.

Write Comment
|

E-Mail
|
Facebook
|

Twitter
|

Print