Wishing you all a very happy VISHU and a wonderful New Year
mangaloretoday.com
April 14, 2020: VISHU is the harvest festival of Kerala observed on the first day of the Medam month (April – May) of Malayalam Panchang. Vishu 2020 date is April 14. This festival is also celebrated in Tulu Nadu region in Karnataka and border areas of Tamil Nadu. In some places Vishu is known as Bisu. Vishu festival also marks the day of Mesha Sankranti or Mesha Sankraman during which Sun transits to the first zodiac – Mesha Rashi or Aries zodiac. Literally, Vishu means equal and signifies one of the equinox.Malayalam calendar is also known as Kollavarsham.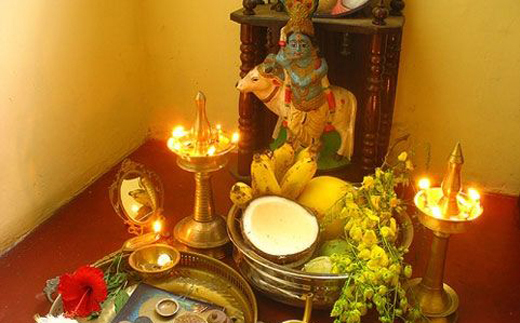 Vishu festival or the first day of Medam month is considered as the astrological New Year day whereas the official Malayalam New Year starts in Chingam month (August – September).

Keralites celebrate the festival in a grand manner, being a sacred day as Malayalam New Year day and thus it is an auspicious day for Malayalees regardless of their religion or sect. The festival, which shows the richness of Malayalees, is not only celebrated in Kerala but also in almost all the places in India by the Hindus They celebrate the Vishu in different names. In Assam this day is called Bihu, in Punjab Baisakhi and in Tamil Nadu Puthandu. The Thuluvas in Mangalore call the Vishu festival as 'Bisu parba'.

The celebration of Vishu starts with 'Vishu Kani' (the lucky sight or gift). Vishu kani is the heart of this festival. It would be a happiest moment for an undivided family, where the cult of celebrating vishu and custom of preparing the 'Kani' is alive now also. The Vishu kani consists of ritual arrangements made in the puja room, where prayers are taking place. The women's in the family will take much initiative to prepare Vishu Kani in an order. Before placing the Vishukani, they clean the Puja room and decorate the house in well manner.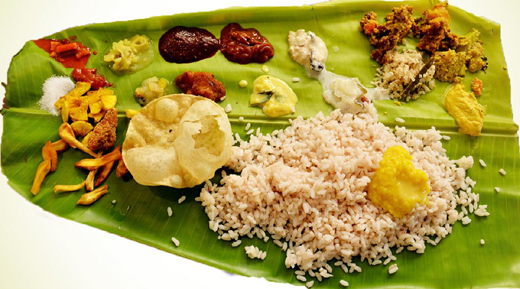 On the day of Vishu, it's a custom to wake up at dawn and go to the puja room with the eyes closed so that the first thing a person sees is the Vushukanni. Family members are taken blindfolded and then their blindfolds are removed and they view the Vishu Kani. The Vishukanni is later distributed among the poor. People wear new clothes for the occasion and the elders in the family distribute tokens of money to the children, servants and tenants. These tokens are called Vishukkaineetam and are usually in the form of coins. Vishu is considered to be a day of feasting, wherein the edibles consist of roughly equal proportions of salt, sweet, sour and bitter items. Feast items include 'ada prathman', palpayasam, made of milk and sugar, different sort of sweet dishes, sharkara, banana chips, Veppampoorasam (a bitter preparation of lemon) and Mangapazhapachadi (a sour mango soup).

People carry out this custom believing that in this way, their children would be blessed with prosperity in the future.

Write Comment
|

E-Mail
|
Facebook
|

Twitter
|

Print