Winter cold leaves fishermen in trouble
Mangalore Today News Network
Mangaluru, Dec 16, 2016: Winter is a lean time and off season for fishermen, but this year the conditions are worse, this situation has not been seen for more than a decade. Now the only hope for fishermen is traditional purseseine boats, which is fulfilling the needs to some extent. From the past one month, boats have been returning empty. Most boat owners have anchored their boat, as they cannot afford the cost of diesel.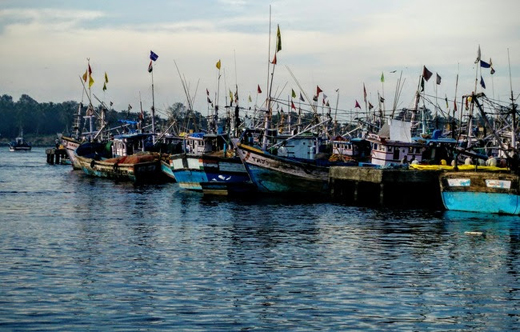 Gopal Kunder, Malpe Deep Sea Trawling Boat Association president said, "Monsoon plays a very important role in creating marine habitat. During monsoon, if the availability of rain and wind flow to the sea is in the right amount, fishermen get a good catch for the next 10 months. Low flows can cause a reduction in habitat availability, food production and water quality. Like in agriculture where we plough the land every year to refresh the mud for better yield, a natural process like this happens in the sea. This will also attract the fish to migrate along the coastline. If this natural process happens in time, it creates better fishing opportunity during winter".

Last year the monsoon was late in the coastal area. There was less rain and wind throughout the monsoon which created low flow of streams and rivers to the sea, the cause for the low catch this winter (November to January). The delay has proved stressful not only for marine life and other aquatic biota, but also to fishermen. At least 10-20 % of boats are out in the sea, as there is no place in the harbor. Almost 80% of big boats are anchored. Families dependent solely on fishing are going through a tough time, added Kunder.

Janardhan Thigalaya, president, Traditional Boat Association, said, "We too face a drought-like situation at sea. One of the major issues faced by traditional/ country boat people is bull trawling.In bull trawling, two large sized boats tie the net and drag it for kilometres together to bag the entire shoal of fish. Though the government has raised objections to this, it has had very little effect.

Write Comment
|

E-Mail
|
Facebook
|

Twitter
|

Print