Who is instigating caste violence in Karnataka?
mangaloretoday news network
Mangaluru, Jan 04, 2018: Karnataka has been rocked by caste clashes between Minority and Hindu vigilant groups, leading to many deaths, riots and violence for the past two decades.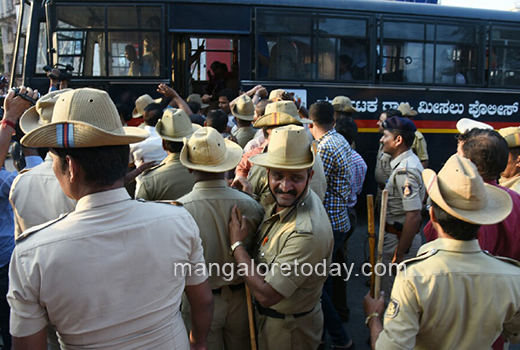 Minority leaders have accused the 'Hindu right wing' for the violence, while the Bharatiya Janata Party blames the opposition and fringe groups for causing the calamities.

Killing, riots and violence still continue to happen in the state, where public and private property and vehicles are being damaged. It is predicted that more calamities are going to happen till the State Assembly Election in few months, this year.

So who do you think and who do you think is responsible for this violence? Who is instigating these caste clashes? Who stands to gain the most from this? Post your thoughts in the comments section below.


Write Comment
|

E-Mail
|
Facebook
|

Twitter
|

Print