Week 25 "Shramadan of Swacchata Abhiyan" by RKM at Tannirbavi, May 26
Mangalore Today News Network
Mangaluru, May 27, 2019: The 25 weekly Shramadan of Ramakrishna Mission(RKM) Swacchata Abhiyan's 5 th phase was carried out in Tannirbavi beach and vicinity on May 26, Sunday. The shramadan was jointly set off by Sri S S Nayak, CEO, OMPL and Sri Naveen Suvarna, President, Youth Sports Club Tannirbavi.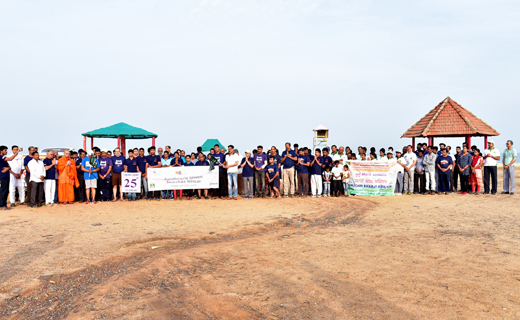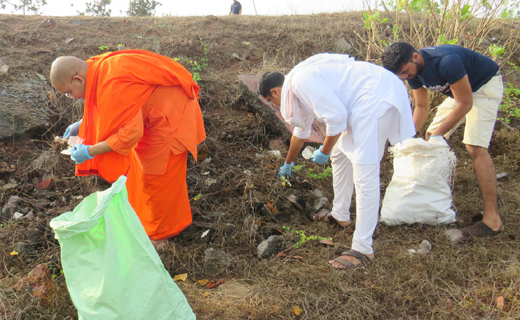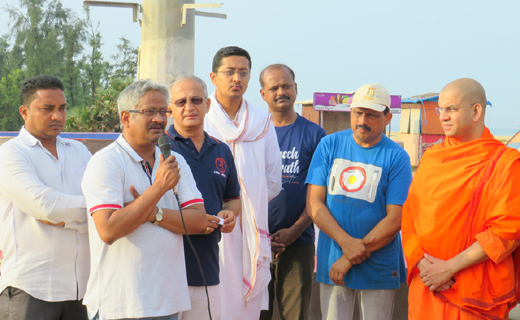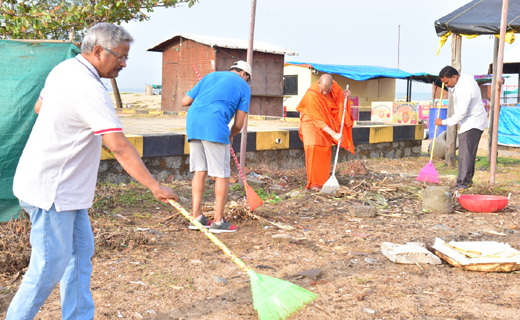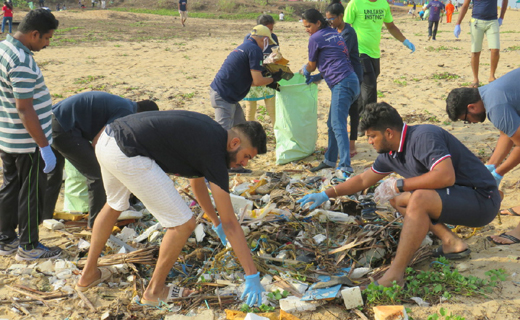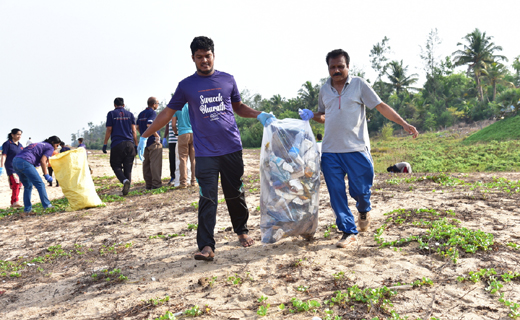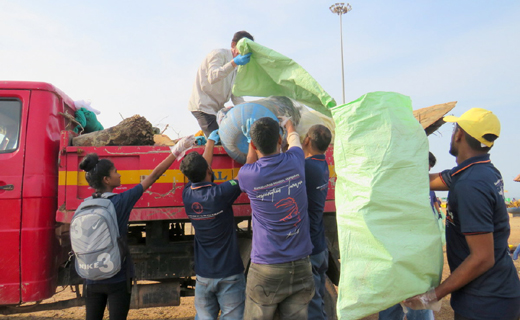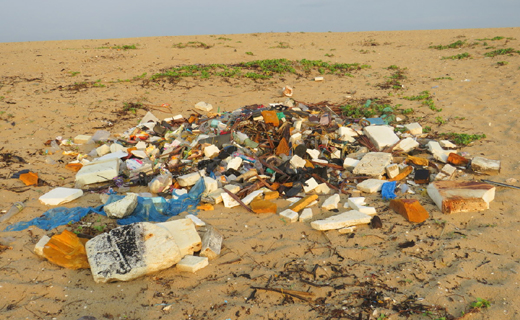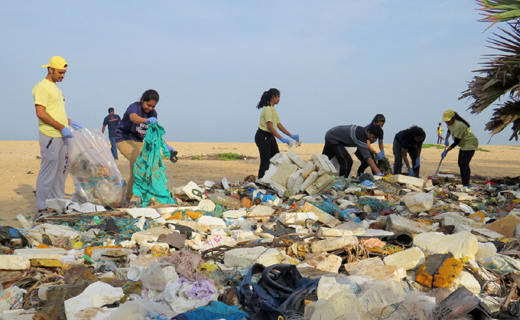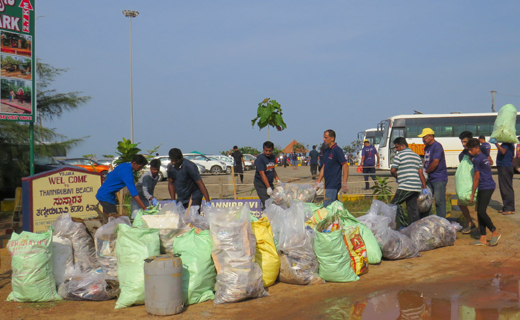 On this occasion, Officers of OMPL, P P Chainulu, Keshava P, MCC former Councillor Raghuveer, Sathyanarayan K V, Prashanth Ubarangala, Mallikarjun Kotiwale, Surendra Nayak, Sreelatha U A, Shubhakar Shetty, Veena Mangala, Shubha Bhat, Kiran Rai, Prashanth Yekkur and others were present. Captain Ganesh Karnik, mentor of the Abhiyan welcomed the gathering and briefed them.

Speaking on the occasion, Sri S S Nayak said, "Its every citizen's responsibility to maintain cleanliness, only then we can our nation be kept clean. Such Abhiyans as this help all citizens to contribute their mite towards nature and in keeping their surroundings clean. If more and more people participate in and be aware of these Abhiyans the dream of Swacch Bharath can be realised soon." Another
guest Sri Jaideep Ghosh (Head, HR, OMPL) said, "Participating such shramadans instil in the minds of volunteers a sense of belonging that this nation belongs to them. We get everything from this nature, it is our bounden duty to keep it clean. We are proud that the Abhiyan by Ramakrishna Mission (RKM) is consistently working in this regard and we appreciate the efforts."

Cleanliness on Tannirbavi Beach: After the inauguration, about 250 volunteers were guided by Swami Ekagamyanandaji in carrying out cleanliness work on Tannirbavi beach. Senior volunteers of Abhiyan, Mohan Bhat, Vittaldas Prabhu, Kodange Balakrishna Naik, P N Bhat, Kamalaksha Pai guided the NSS students of Sahyadri College and students of Fisheries College, students from KMC and Nitte Physiotherapy college in clearing the long standing plastic waste, papers, and garbage from the Tannirbavi beach area. Staff and employees of OMPL and MRPL under the guidance of CEO, S S Nayak removed the garbage from the sea shore and filled in tipper vehicles. Shivu Puttur, Punith Poojari and other volunteers cleaned 3 black spots by removing heaps of garbage. Members of Rotary Club under Floric Lobo joined hands in the Shramadan. Shubhoday Alva coordinated the shramadan.

Removal of accumulated garbage: Another team of volunteers under Dilraj Alva cleaned the roads leading to Tannirbavi beach. Construction debris, garbage and heaps of sand and stones were removed using JCB and tippers. Satish Kenkanaje, Ravi K R, Vijay Shetty, Vikhyath and others helped in loading the garbage into tippers. About 5 loads of garbage were removed from the surroundings
of Tannirbavi beach.

Special Awareness Programme for Lorry Drivers: In association with Indian Oil Corporation, Ramakrishna Mission carried out a special awareness programme for Lorry drivers and conductors in IOCL terminal May 25. DGM Ajay Singh, Annette Monterio, Veera Sequeira and others were present. Sri Umanath Kotekar, coordinator of Abhiyan spoke about Swacchata Abhiyan and role of citizens. Suresh Shetty spoke about role of individual in nation building process. Stage programme was followed by an hour shramadan programme by lorry drivers and conductors. Bharath Shetty coordinated the programme. MRPL is sponsoring these drives.

Report from : Swami Chidambarananda (Chief Convener).

**Contact – 9448353162 - Swami Ekagamyananda, convener, Ramakrishna Mission Swacchata Abhiyan.

Write Comment
|

E-Mail
|
Facebook
|

Twitter
|

Print