Vinayak Baliga was my friend; his real killers should be punished: Hanumanth Kamath
Mangalore Today News Network
Mangaluru, March 26, 2018: "Slain RTI activist Vinayak Baliga was my friend. He would often discuss matters regarding RTI with me. Initially, he learned many things about RTI from me only. He exercised Right to Information to fight against many organizations. He was murdered on March 21, 2016 and I was deeply saddened by his killing," said citizen activist Hanumanth Kamath in a statement issued at a press meet held at the Mangalore Press Club this morning.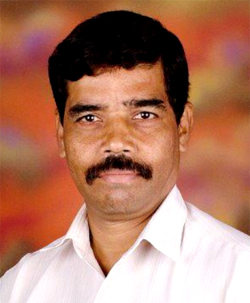 Hanumanth Kamath

Accusing Prof. Narendra Nayak, who is heading Justice for Vinayak Baliga campaign, of needlessly linking his name to Baliga murder case, Hanumanth Kamath of Nagarika Hitarakshana Vedike said that now two years after Baliga's murder police have identified and arrested seven accused persons. The Karnataka High Court after examining the pleas by the accused also granted them bail as per law. After completing investigation into the murder case, police have filed charge sheet in court and subsequently have also submitted supplementary charge sheet.

Baliga Family under the leadership of rationalist Prof. Narendra Nayak and the coordination of Deshapremee Sanghatanegala Okkoota have met the police Commissioner Chandra Sekhar and expressed thanks to him for conducting comprehensive investigation and arresting the accused. Subsequently, on the instigation of someone, Baliga Family has been maliciously trying to entangle others who are serving society in different fields. There has been an attempt to similarly drag me too into this case and character assassinate me, the statement said.

Naresh Shenoy, who is one of the accused in Vinayak Baliga murder, has been my friend for over 25 years. But how fair would it be to say that if one person is accused of something, his friends / well wishers too are involved in the case?, he asked.

Hanumanth Kamath further said that being a rationalist and a professor, it does not bring any glory to Narendra Nayak to fall prey to some prejudiced and jealous influences and to try to include his (Kamath's) name into the (murder) case. We should ask whether it is right on his part, being so rational and educated, to speak lowly of me wherever he goes and linking me to the case.

There are many cases regarding managing committee of Sri Vitbha Rakhumai Temple going on in different courts including Karnataka High Court since last 22 years. I too am a trustee of this temple and Varadaraya Prabhu has made false cases against me. This temple is unrelated to Vinayak Baliga murder case and Vinayak Baliga had not filed any complaint against Vitabha Temple in any court.

Earlier once both Narendra Nayak and I had participated in a live telecast panel discussion regarding Vinayak Baliga Murder on a local TV channel. Both of us answered the phone-in questions from viewers. On that occasion Narendra Nayak did not put any personal accusation against me. Hence I cannot understand what evil motive he has in trying to drag my name into the case all of a sudden.

On March 21, during the protest meeting on the occasion of second anniversary of Vinayak Baliga Murder too, he has tried to drag Vitobha Temple into the case. When NarendraNayak, an atheist who says there is no god, entered Vitabha Temple wearing chappals, the temple staff directed him to leave his footwear outside. He left the place after taking many photos of the temple.

Concluding the statement, Hanumanth Kamath said: "Narendra Nayak should stop trying to unnecessarily drag my name into VinayakBaliga as I am in no way related to it. If not, I too know how to respond to him in the same way as he does. I have no objection regarding the fact that the real culprits of Vinayak Baliga Murder should be punished. Narendra Nayakis free to carry on any amount of legitimate struggles to gain justice for Vinayak Baliga's Family, but I oppose his (method of) portraying whomever he wants as an accused."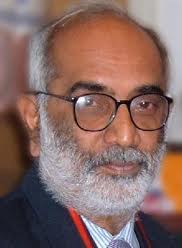 Prof. Narendra Nayak refutes Hanumanth Kamath:
When contacted regarding Hanumanth Kamath's media statement, Prof. Narendra Nayak said he was not aware of Kamath's press meet and clarified that he has never imputed Hanumanth Kamath in the Vinayak Baliga murder. "If anything, it is Hanumanth Kamath who is linking himself to Vinayak Baliga case as he has been defending the accused before the mass media every now and then," he said.


Write Comment
|

E-Mail
|
Facebook
|

Twitter
|

Print