Tulunadu temples and people worship 'Serpent God' on Nagarapanchami traditionally
Mangalore Today News Network
Mangalore, Aug 2, 2014: Nagarapanchami is an occasion devotees worship snakes to ward off evil and bring good into their lives. In many parts of India, including Karnataka, specially Tulunadu, people offer milk to snakes. According to the Hindu mythology, the day is celebrated in remembrance of Lord Krishna killing 'Kaalinga Sarpa'. As such, August 1 marked Nagara Panchami festival across Dakshina Kannada, Udupi districts and surroundings with marked devotion and tradition. The 'Serpent God' has a distinct place for the people of Tulu Nadu particularly.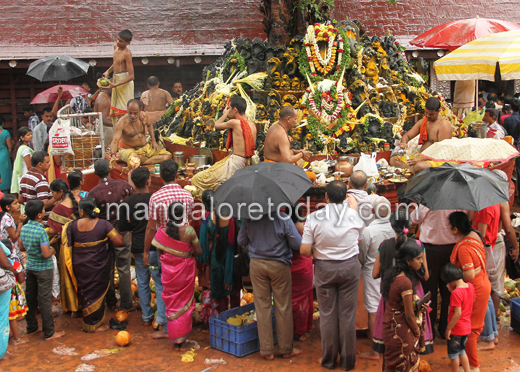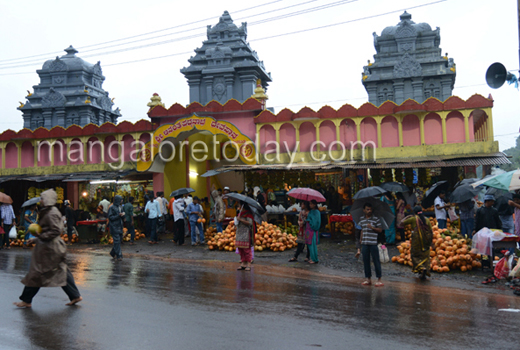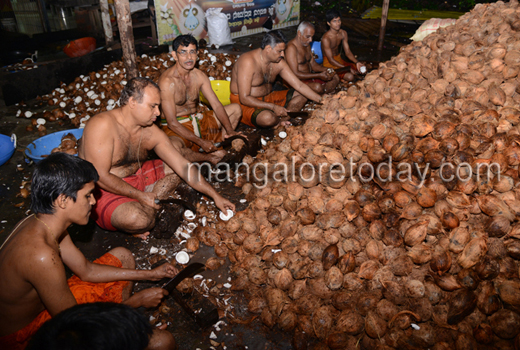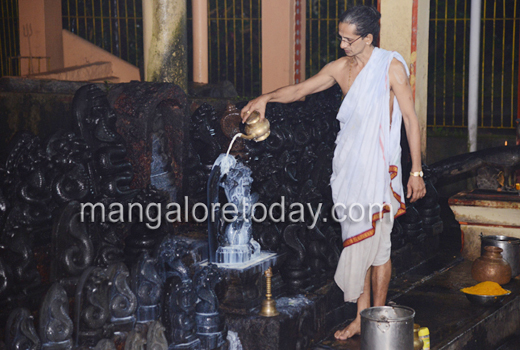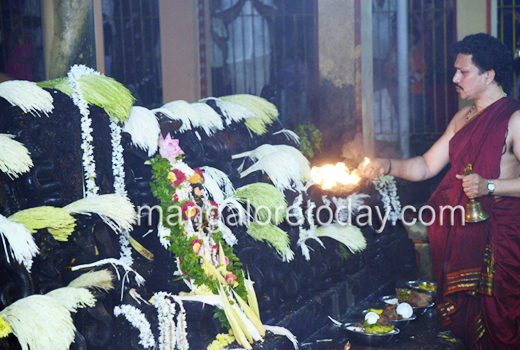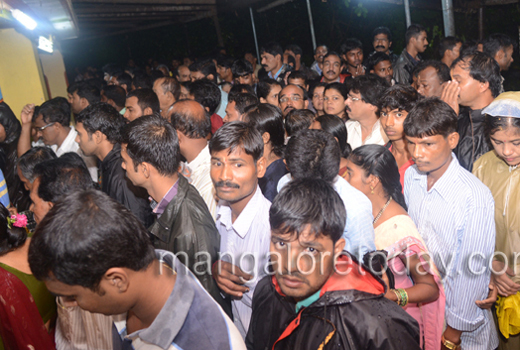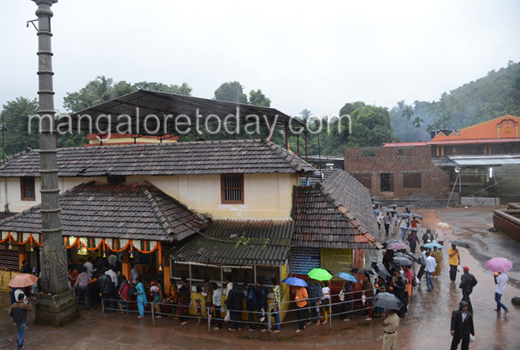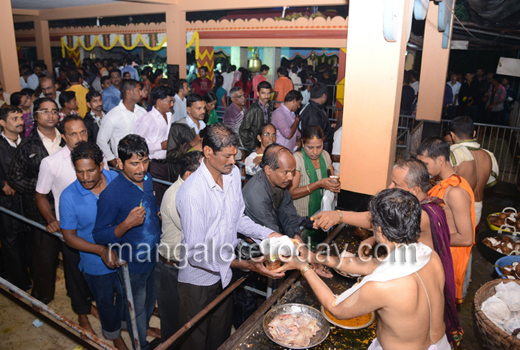 Local devotees gathered in large numbers at 'Naga banas' (sacred snake groves) and offered traditional rituals to the serpent god. Huge crowds visited the Ananthapadmanabha temple at Kudupu in Mangalore taluk, in spite of the hurdles caused by the heavy deluge the region has been facing since July 31. The special 'alankaras' or decoration made to Lord Ananthapadmanabha included sandal and turmeric paste, flowers and 'Abhishekas' anointing. Throngs of devotees stood in the queue to have a glimpse of the deity at Kudupu. Nagarapanchami has a unique importance in Dakshina Kannada and Udupi. Groups of people join together for a community celebration Nagapanchami, providing offerings of different kinds to the serpent god at sacred groves. 'Naga Tambila,' a special puja, is organised at sacred groves and temples here.

Kukke Shree Subramanya temple, Ananthapadmanabha temple at Kudupu and Anantha Padmanabha temple at Manjeshwara are famous temples dedicated to god 'Naga' and Nagara Panchami is celebrated in a big way. Devotees offered milk, tender coconuts, honey, turmeric and flowers to the idols of Naga. Special poojas like 'Panchamrutha abhisheka,' 'Naga Thambila' are offered by the devotees to the God. After the 'Mahapooja,' 'annasantharpane' (free meals) is distributed to the devotees at the temples. A good number of devotees also visited Sharau Mahaganapathy temple and offered their offerings to Naga idol outside the temple in spite of the down pour.

Nagara Panchami is synonymous with a steamed rice delicacy made in turmeric leaf, with a characteristic flavour. It is a ceremonial dish prepared in nearly all households for this festival in the region. On account of Naga Panchami, the sale of tender coconuts, flowers including marigold, kedage, sevanthige increased in spite of the high prices. One could observe flower vendors from surrounding towns in Mangalore in large numbers and were seen selling the flowers beside the road at Hampankatta and State Bank, the big market, KSRTC bus stand and other central places of the city which turned into a colourful scene in spite of heavy rains.

Write Comment
|

E-Mail
|
Facebook
|

Twitter
|

Print