Tribute: 'Kane' Mohandas Shetty who made Ghee Roast famous is no more
Mangalore Today News Network
Mangalore, August 10, 2015: K. Mohandas Shetty, who ran the famous Anupama Restaurant at Hotel Abhiman Residency near Bunts Hostel passed away on Sunday (09 Aug. 2015) in a private hospital in the city following illness. The 61 year old restaurateur had been reportedly suffering from kidney related ailments for some time and had been regularly undergoing dialysis.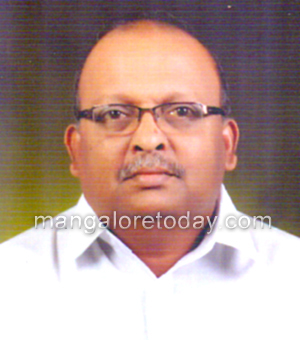 Mohandas Shetty is survived by his wife, two sons and a daughter. Funeral was performed the same day in Mangalore.


Invention of the Ghee Roast
Hailing from a reputed Kundapur Bunt family, Mohandas Shetty was the son of Tejappa Shetty, founder of Shetty Lunch Home in Kundapur and Anupama Restaurant in Mangalore. He was popular as 'Mohan Shetty' and 'Maindanna' with his friends and clients. Mohandas Shetty used to work for Syndicate Bank in the mid seventies as an officer and then he left that job and joined his father Tejappa Shetty in running Anupama restaurant, which was at that time a popular restaurant situated at Hotel Usha in Balmatta.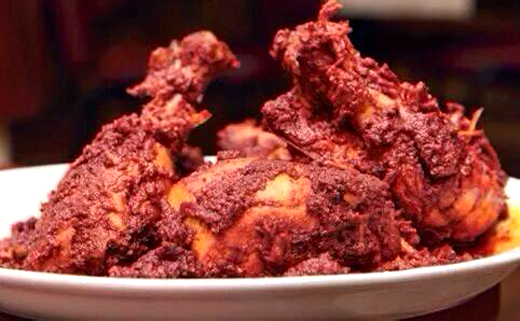 Chicken Ghee Roast at Anupama Restaurant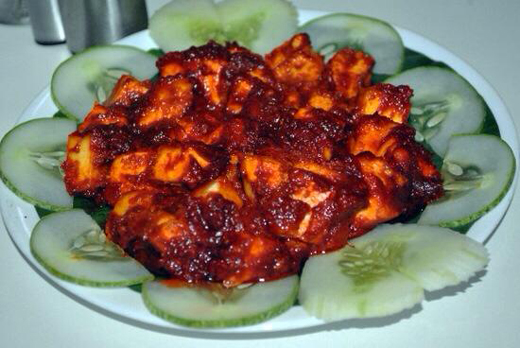 Egg Ghee Roast

Anupama Restaurant was famous for its sea food and the restaurant's name was synonymous with lady fish (Kane). According Kudpi Rajnikanth Shenoy, the author of foodie blog Kudpiraj's Garam Tawa, the famous Chicken Ghee Roast was invented by his father Tejappa Shetty when he opened Shetty Lunch Home in Kundapur in 1956. The aroma loaded with pure spices and pure ghee was a big hit and later travelled to Mangalore when he opened a branch restaurant in Usha Hotel.

"Today, some of the dishes formulated by the Shetty Lunch Home such as Kaane Masala Fry, Egg Masala Fry, Chicken White Korma, Ceylon Parotta and Chicken Ghee Roast are world famous and are instantly identifiable with Mangalorean cuisine," he says.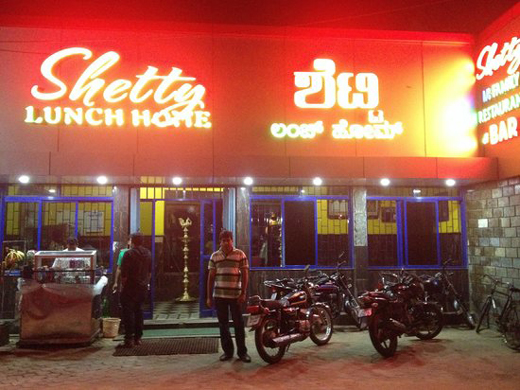 'Chicken Keshava Chilly' was a Chef's Special also authentically developed by Anupama restaurant under the lead of Mohan Shetty by a cook called Keshava.

In the eighties, the family ventured into the construction of an ambitious project called 'Hotel Chandra' at Balmatta. It was named in memory of his younger brother who had died some time earlier. The project proved to be a financial burden and hence the building was subsequently sold to KMC Hospital and is today popularly known as university hospital.

When Anupama restaurant's lease at Usha Hotel expired, Mohandas Shetty took a break from business for a few years and then re-entered restaurant business by joining Manmohan Malli's newly opened Hotel Abhiman Residency to run Anupama Restaurant there. Food lovers who were missing his delicious kane fish fry and ghee roast thronged to the restaurant and it was an outright success. Encouraged by this, he started Coconut Grove in Hotel Kumar's International at Bendur and, also, like the proverbial phoenix reopened Anupama's Shetty Lunch Home at its old haunt – the Hotel Usha premises in Balmatta.

His brother Ravi Shetty runs 'Coast to Coast', a popular chain of restaurants in Bangalore offering the same famous cuisine. The original Shetty Lunch Home at Kundapur is presently being run by his relatives.

With Mohandas Shetty's demise, the food lovers of Mangalore will surely miss his gentle smile and genial hospitality.

Write Comment
|

E-Mail
|
Facebook
|

Twitter
|

Print