Team Mangalore kites to soar in French skies
Mangalore Today News Network
Mangalore, Aug 27, 2014: Kudla tradition is all set to make a big splash in land of Les Bleus when the 18th International Kite Festival 2014 gets underway at Dieppe from September 6.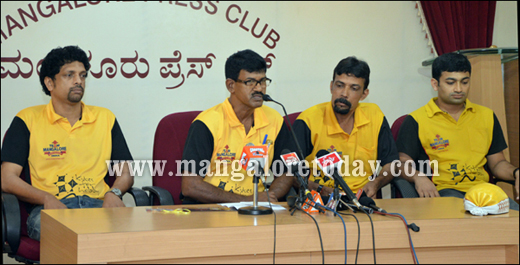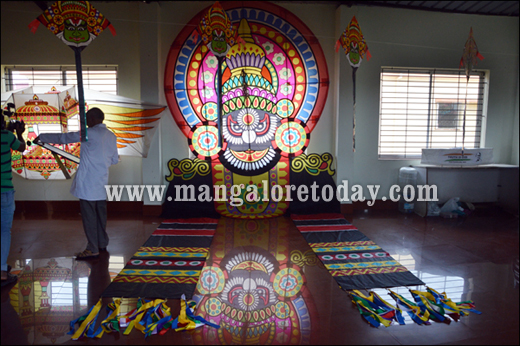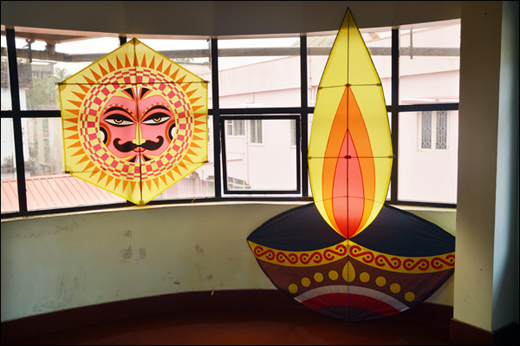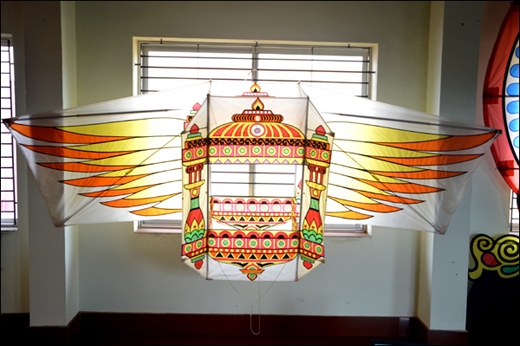 Playing flag bearers for namma Kudla in Dieppe situated on the banks of the canal English Channel north of Rouen is city's own intrepid group of kite flyers - Team Mangalore who are undertaking their seventh visit to the city and sixth overall for this particular kite festival.

With 42 countries participating at Dieppe listed among 300 biggest world events, Team Mangalore India, the guest of honour at the festival and consisting of team leader Sarvesh Rao, Dinesh Holla, Sathish Rao, Shashank Shetty and Pran Hegde will lead the parade donning the tradition dhoti kurtha and shawl with 'mutale', a handmade cap made out of dry areca palm sheath. The traditional dress code is idea of team member Dinesh Holla.

Sarvesh said the festival will be a different experience for the team in that the organisers have given India the status of guest of honour along with Indonesia given kite flyers from these nations the honour of leading the traditional parade prior to the actual festival. With Team Mangalore the lone participant from India at the festival, the kite flyers are all set to unleash their myriad kite collection on the sea front at Dieppe in this nine-day festival.

Another feather in the cap for the team is that the official poster of the event that has been widely circulated throughout France and given to the participating teams has been designed by Dinesh Holla, an artist himself.

Pebbles, the line art exhibition of Holla, who also has designed the team's latest creations - Vibhishana and Sangama - will be on display at the exhibition that is being held as part of the festival and consists of his 35 works.

About Vibhishana and Sangama, Dinesh told TOI that the team has come up with the former in 26 nights of work involving around 100 manhours and the latter in less than five nights of work.

Vibihshana (a demon and younger brother of Ravana) is an applique work kite measuring 30 feet wide and nine feet wide including the tail and Sangama is a rokkaku kite, that is, a hexagon shaped six-sided kite with a height of nine feet and five feet wide.

A kite train featuring 100 kathakali faced kites on a single line is another new making for this event, Sarvesh said. The artistic theme is the luminescence.
The team is set with its creation - Surya - a rokkaku kite and 'Deepa' kite shaped in the form of a lamp, containing a lamp within to suit the theme of night kite flying. The team will also fly their special kites such as Yakshagana, Kathakali, Gajaraja, Garuda, Boothakola, Pushpaka Vimana, he said. The enthusiasm is runneing high.

Write Comment
|

E-Mail
|
Facebook
|

Twitter
|

Print