Statements on beef ban are political, not religious: Mohammed Faiz Khan
www.mangaloretoday.com
Mangaluru, Nov 28, 2015: All recent statements on 'beef ban' in India are political and not religious. They have nothing to do with either Islam or Sanatana dharma. The statements made are never from the point of view of the economy or agriculture practices in India, but one made with an eye on consolidating respective vote banks. This is the assessment of lecturer turned kathavachak - Mohammed Faiz Khan, who describes himself as person with an Islamic body and a Vedic mind.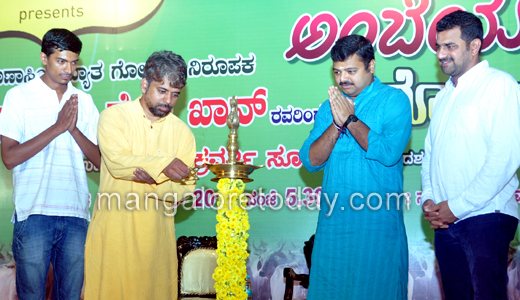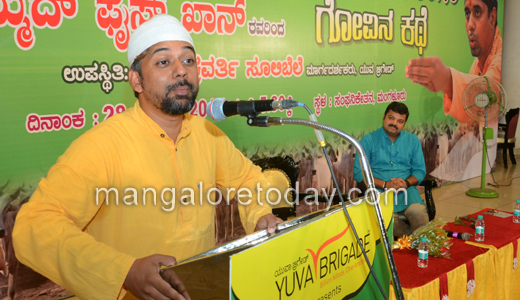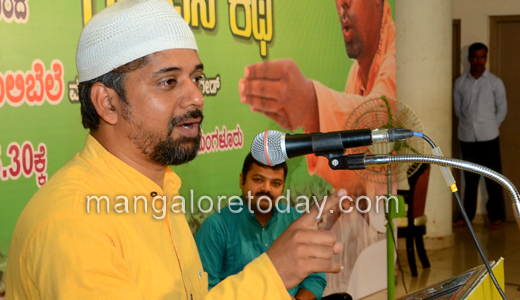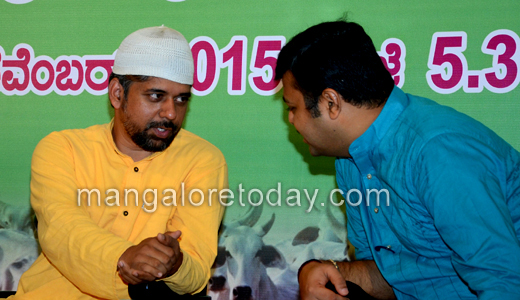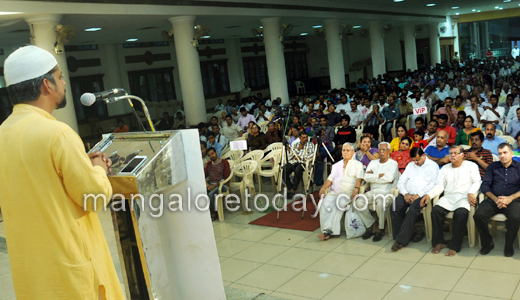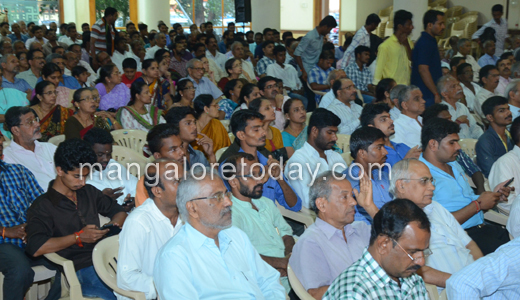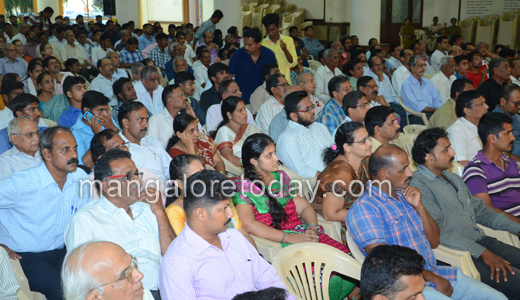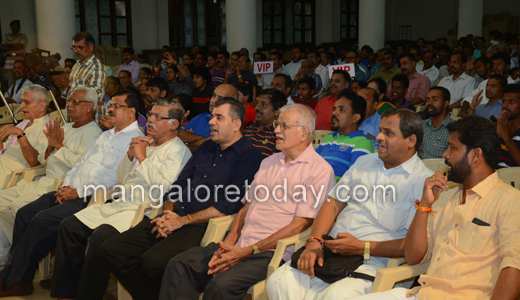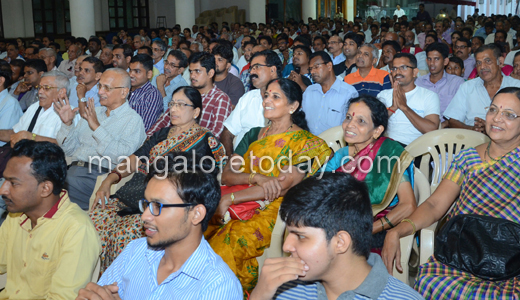 This narrator of religious lore, a devout Muslim by birth, who asserts he offers namaz five times a day, and observes roza during the holy month of Ramadan, advocates need to preserve cattle wealth of India with sense of conviction greater than hardcore Hindu chauvinists. Faiz says, "Muslims have held cow milk party as an alternative to beef party in 80 out of 100 venues in India since the beef ban controversy gained ground and this is the answer to the critics."

In the city on Saturday on an invitation from Yuva Brigade to deliver his famed 'Gau Katha', Faiz asserts that nowhere in Islam is beef compulsory. In fact, reputed Islamic scholars through their research of Holy texts have confirmed that most favoured food of Prophet Mohammad is all vegetarian. "The Prophet even while upholding the sanctity of sacrifice for those undertaking the Haj has never mentioned cow or its progeny as an item to be sacrificed," he said.

Quoting a reference from Tib-E-Nazvi Aur Zadid Science authored by scholar Khalid Ghaznavi, Faiz says that the Prophet held that cow milk is 'shifa' (health), ghee (dawa - medicine) and ghosth (meat) as 'bimari'. The second biggest Sura (chapter) in the Quran - Surah Al-Baqara is all about the cow and the Prophet clearly emphasizes that while 'halal' cow and buffalo can form part of food habit, it is not compulsory. "A fully vegetarian too can be a Muslim," he adds.

Noting that revenue earning sale of beef and liquor are not indicators of development, he said Gujarat that has banned both is still a prosperous state. "Bihar which has banned sale of beef and has planned to ban liquor from April 1 next too will only develop for the better," he prophesized. Governments must empower people who lose jobs because of such bans with education and give them an alternative viable livelihood that will help them come out of such jobs, he said.
Courtesy: Times of India


Write Comment
|

E-Mail
|
Facebook
|

Twitter
|

Print