State Minorities director laments schemes a plenty but no takers - Mangalore awareness programme
Mangalore Today News Network
Mangalore, Aug 10, 2014 : Director of State Minorities Body, Akram Pasha, speaking at the Christian development awareness programme organised by ACCPL training division Bangalore and sponsored by Directorate of Minorities in Mangalore on August 9, expressed his surprise saying, "We have sufficient funds and as many as 28 schemes to provide succor to the 15.69 per cent of the religious minorities in the state. Yet we failed in implementation. Our programmes did not reach beneficiaries for the lack of human resources and awareness,"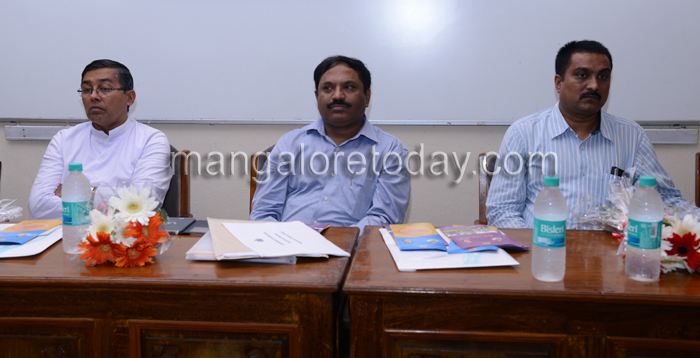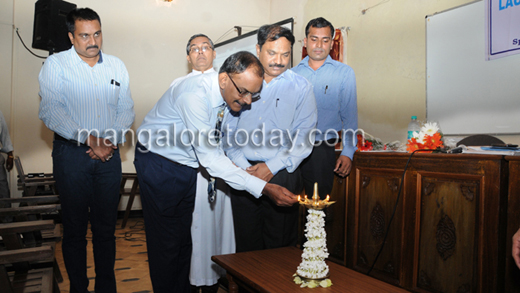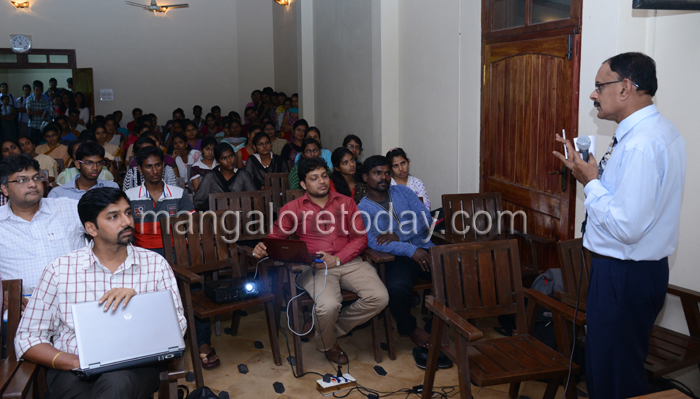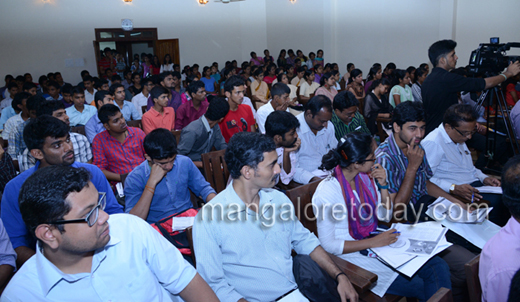 The directorate is vigorously taking up awareness campaign and staff recruitment, he said while speaking at the Christian development awareness programme organised by ACCPL training division Bangalore and sponsored by Directorate of Minorities in Mangalore on August 9.

2500 staff to be recruited : Pasha said the Directorate operates with 22 staff for the entire state. Of these only two are permanent. "At the Directorate in Bangalore, the strength of 50 is planned. Also, for each district, at least 10 personnel will be recruited. We are taking up a massive recruitment drive to add 2,500 odd manpower within a span of six months," he said. The Directorate, started in 1999, with a Rs 23 crore fund. This year, the allocation is Rs 800 crore. The Director said that Finance ministry has been questioning them for not spending the allocated fund within the stipulated time. "As we do not have enough takers, the funds are being under utilized. Even the educated among minorities dont know about the various schemes and benefits available." he rued. In 2011, Rs 50 crore had been set aside for Christian minority whereas this year the fund is Rs 125 crore.

Schemes, funds awareness : Pasha elaborated that each district has an information centre under the Directorate providing every detail about the schemes. There are plenty of schemes providing financial aid and training/coaching for students. Apart from Pre-matric, Post-matric and meritcum-means scholarships, there are funds set aside for skill development programmes and free coaching for competitive examinations like IAS, KAS, CET. For those who want to pursue PG courses abroad, Rs 10 lakh will be provided in two equal installments. Currently, 60 students are making use of it. For students aspiring for IAS/KAS, selected 100 would be sent to New Delhi and Hyderabad for coaching, by spending Rs 2.5 lakh per head. Besides, they will be provided with Rs 10,000 as stipend. For CET, a six months coaching will be provided. Under the incentive scheme, each student clearing SSLC, PUC, Degree will be encouraged with a sum of Rs 3,000, Rs 4,000 and Rs 5,000 respectively. Pasha said the directorate will conduct awareness drives in colleges on schemes for students.

Information a plenty : The Director of Minorities stressed that information regarding the schemes, scholarships and fund are available on Directorates website, www.gokdom.kar.nic.in. If a student applies for a scholarship, each phase of the process of application is to be alerted though SMS. The district information centre will provide details regarding the application, submission and availing of funds. In Dakshina Kannada, the centre is situated in Kankanady in Al-Falah building.

Speaking on the occasion, MLA J R Lobo too reiterated that there are no enough takers for schemes provided by government for minorities. "There is a shortage of required number of applications even for zero per cent interest financial aid," he said. Milagres church Parish Priest Fr Valerian DSouza, District Minorities Welfare Officer Sabeer Ahmad Mulla also spoke. It was clear that a better level of understanding and motivation needs to be generated.

Write Comment
|

E-Mail
|
Facebook
|

Twitter
|

Print