Srimat Samyamindra Thirtha Swamiji took over as head of Kashi Math Samsthan
mangaloretoday.com
Photos: Suresh Kamath
Haridwar, Jan 28: Srimat Samyamindra Thirtha Swamiji took over as head of Kashi Math Samsthan at Vyasasham, Haridwar on Thursday, January 28, 2016. Elaborate rituals marked the "peetharohana" ceremony." A large number devotees, community leaders witnessed the revered ceremony.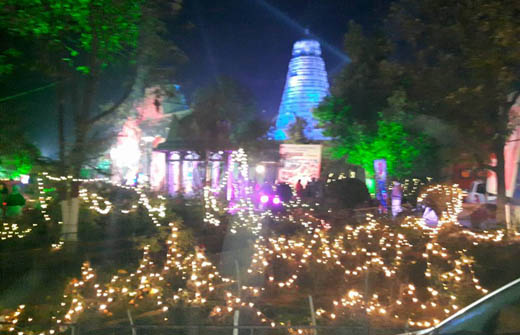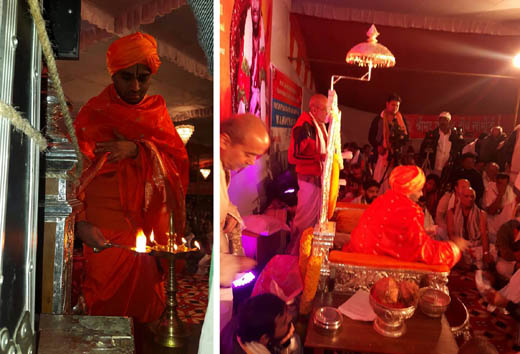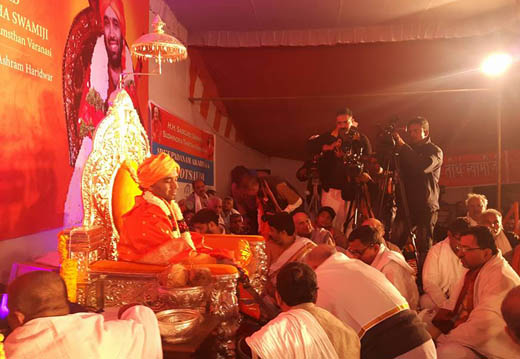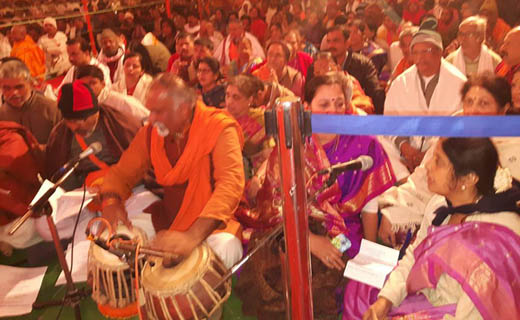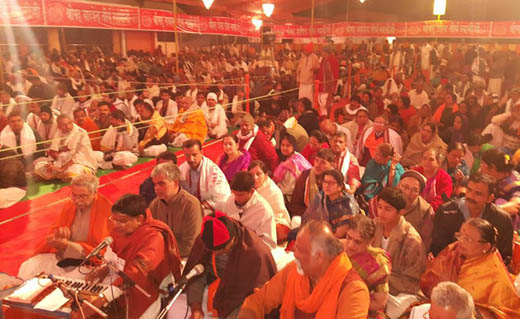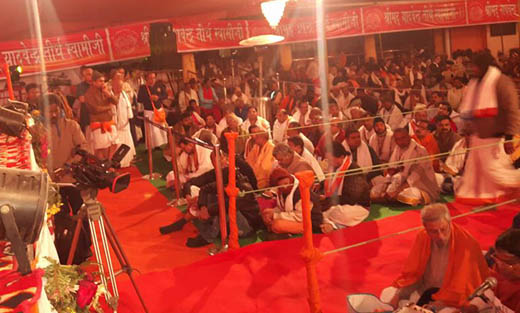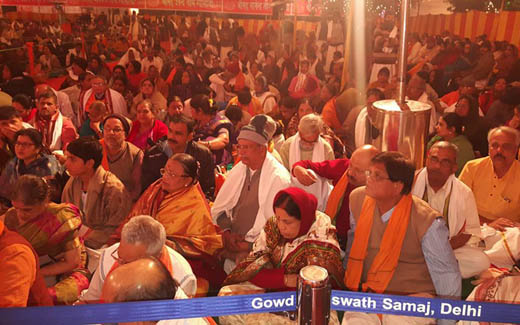 The Guru Swamiji Srimat Sudhindra Thirtha died (attained mukthi) on 17 January 2016 at Vyasashram, Haridwar. As per the Guru-shishya tradition followed by Kashi Math the Guru of the Math initiates a shishya to succeed him upon his death. Srimat Samyamindra Thirtha thus become the Head (Mathadipathi) of Kashi math. He officially took the charge of Math on 28 January 2016 at Vyasahram, Haridwar.

Srimat Samyamindra Thirtha (born 12 September 1982), also referred to as Shri Samyamindra Thirtha Swamiji is the current head (Mathadipathi) of the Kashi Math. He is the 21st successive person called the swamiji of guru parampara.

In early life he was known as Umesh Mallan, the son of Surendra Mallan. His father was a Technical Assistant at Naval Physical & Oceanographic Laboratory (NPOL), Kochi-21. Before being initiated into sanyasa he was studying 2nd year commerce in Lakshmi College in North Paravur. Being the youngest in his family, his ambition was to join the army and serve his country. His elder brother Suresh Mallan has been working for a bank.

During the shishya sweekar (disciple acceptance) process by His Holiness Shree Shree Sudhindra Thirtha Swamiji, the horoscope of the young vatu Umesh Mallan was selected after casting a total of 48 horoscopes. As that horoscope had the characteristics sought for a pontiff, Sudhindra Thirtha chose him as his successor. On 20 June 2002, Sudhindra Thirtha initiated Umesh Mallan into Sanyas on the banks of the Ganges. The ceremony was celebrated in the math on Jyeshta Shuddha Dashami day and the new successor was named as Samyamindra Thirta. The declaration was put into effect by Sudhindra Thirtha on the Vyasa Jayanthi, (the Guru's full-moon day)


Write Comment
|

E-Mail
|
Facebook
|

Twitter
|

Print