Shell in talks to lease Mangaluru oil storage
Mangalore Today News Network
Mangaluru: September 3, 2015: Royal Dutch Shell is in talks to lease India's new strategic oil caverns at Mangaluru on the country's southwest coast, two sources said, giving it increased storage in a market where oil demand is increasing.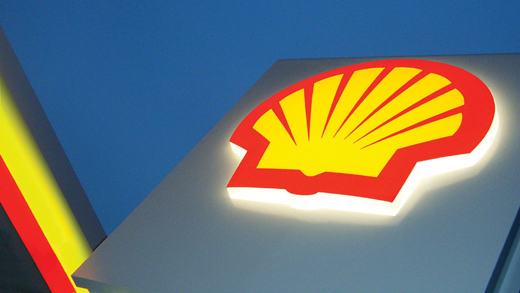 A decision on the Mangaluru site, which has total capacity of around 11 million barrels of oil, depends on Shell winning relief from local sales tax, the sources said, while commissioning has been pushed back by two months to December.

India, the world's No.4 crude consumer and one of the few major economies which is still seeing strong demand growth, is building up strategic petroleum reserves (SPR) facilities at three locations in the country's south that will hold a total 36.87 million barrels of oil, enough to cover almost two weeks of its needs.

Under the proposal, Shell would use the Mangaluru site for commercial storage, but in the event of an emergency would have to make supplies available to state-run refiners and keep the site filled at specified levels.

Shell would likely store oil grades used by a nearby 300,000 barrels per day (bpd) refinery owned by the state's Mangalore Refineries and Petrochemical Ltd (MRPL) , the sources with direct knowledge of the matter said.

"It will be like a commercial storage for Shell, but in case of emergency the supplies will have to be made available to MRPL or any other (state-run) refiner," said one of the sources.

No decision had been made as to the origin of the oil to fill the facility, but it would most likely come from Africa where producers are looking for new buyers in the wake of the U.S. shale oil boom.

MRPL currentlly buys an average 2 million barrel of sweet African grades every month from spot markets.

The government expected to resolve the local tax issue, if a leasing deal was reached, the sources said.

Shell and Indian Strategic Petroleum Reserves Ltd (ISPRL), which is building the cavern, declined to comment.

ISPRL chief executive Rajan K. Pillai said the start-up of Mangaluru's SPR, as well as sites at Padur further to the south, would be pushed back to December because of a delay in pipeline connections between the port and the storage sites.

Mangaluru needed about 3 kms (1.9 miles) of pipelines, Pillai said. Padur, which has four divisions of about 4.6 million barrels each, lacked some 34 kms (21 miles) of pipeline.

India, the world's No.4 oil consumer, relies heavily on fuel imports, producing less than a third of its overall demand.


Write Comment
|

E-Mail
|
Facebook
|

Twitter
|

Print