Seer promised 'Iftar meet' if all Muslims agree
Mangalore Today News Network
Mangaluru, June 02, 2018: Pejawar Mutt seer Vishwesha Theertha Swami said that discussions are being held on 'Iftar meet' for Muslims at Govinda Kalyana Mantapa in Udupi on June 13.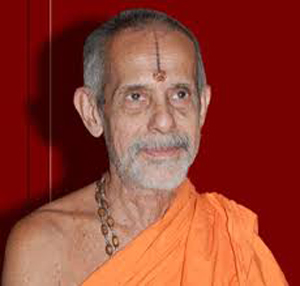 Some people have not shown interest in the Iftar meet. If all Muslims agree, then, the Iftar meet will be organised, he said.

The hosting of Iftar at Krishna Mutt last year had triggered a controversy.

The seer said that the four years of administration by the NDA government is not up to the mark. "Though corruption has reduced, the Modi government has failed to bring back black money stashed in foreign banks and has also failed to complete Ganga cleaning work," he said. "Failing to fulfill the promises made during the election and failing to have cordial relations with the Opposition will have an impact on the upcoming Lok Sabha election," the seer said.

Expressing disappointment over the present political situation in Karnataka, he said democracy is being marred by resort politics, use of abusive words, and luring of MLAs by political parties. "If a political party fails to get a majority in the election, then an all-party government should be formed," he felt.

Chief Minister H D Kumaraswamy has experience, the seer said and wished that he will complete his term.

Pejawar Swami wants priority for building 'Ram mandir'

Udupi: Addressing media at Udupi Sri Krishna Math premises, Sri Vishweshateertha Swamiji of Pejawar Math claimed that political parties are trying to poach people's representatives through backdoor politics such as 'Operation Kamala' or resort politics were unethical in a democracy.

Swamiji said, "The State has witnessed hung assembly, parties must work together as one team and work in coalition. The model of all-party government which is there in England must be introduced here too so that development is not hindered."

When questioned about his opinion PM Modi's completion of four years, Pejawar Swamiji said that he was not satisfied with the present government which has 'failed to fulfill promises made before elections'.

Several promises which were made as election manifestos have not yet been fulfilled, such as bringing back black money, cleaning river Ganga. However some policies need appreciation such as note ban and GST.

The government should at least implement schemes for farmers in the remaining one year of its tenure. Ganga cleaning and building Ram Mandir should be the top priority of the government. More than 20 Muslim religious heads have supported building Ram Mandir in Ayodhya.

When questioned on organizing Iftar koota at Sri Krishna Math, he said that if Muslim leaders came forward he was ready to organize it this year too. "I respect people from every religion but whenever something goes against Hindu religion I have protested. I urge every religion to be given equal recognition as espoused in the Indian Constitution."


Write Comment
|

E-Mail
|
Facebook
|

Twitter
|

Print