Samarpan 2017 – A Tribute to Indian Classical Dance in city
Mangalore Today News Network
Mangaluru, Feb 7, 2017: The fourth edition of Samarpan 2017, organized by Nrityaangan (R), Mangaluru was a 2-day visual treat to the art lovers of the coastal city. This year's line-up included budding as well as seasoned performers: Kavya Mahesh, Dakshina Vaidyanathan,Purvadhanashree, Ramya Rao, Sweekruth BP and Shweta Prachande. "Mangalore Today" has high lighted the individual talents while announcing the programme earlier.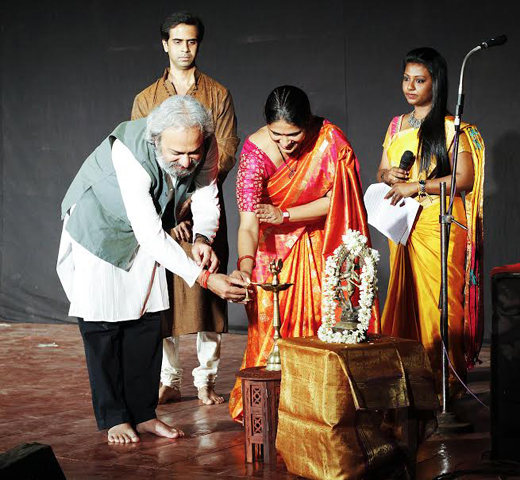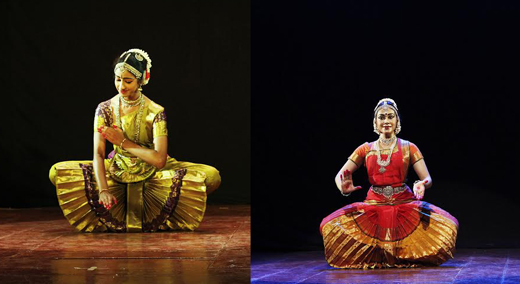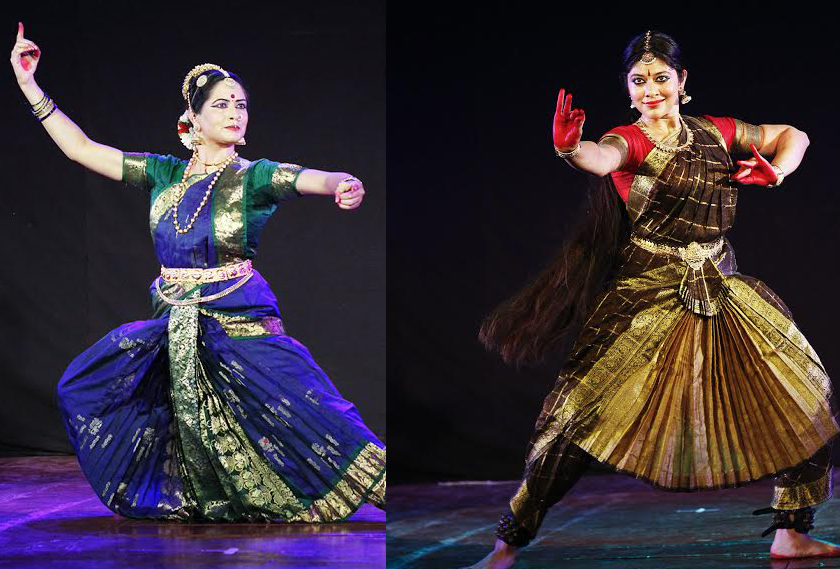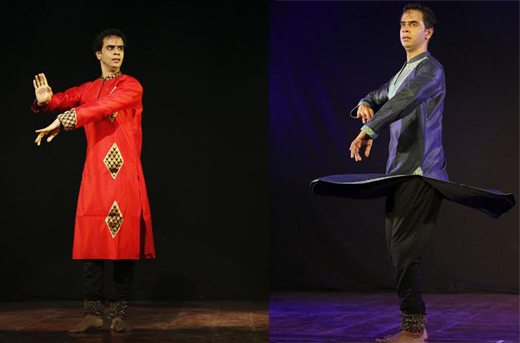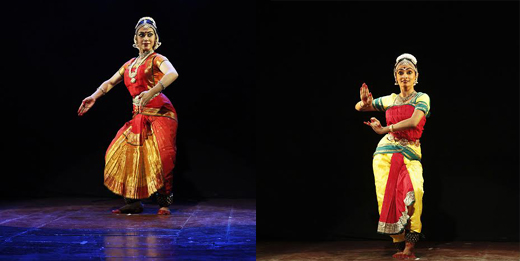 Noted art critic and historian Prof. Ashish Mohan Khokar inaugurated the festival and applauded the effort put in by young India to keep our arts and traditions alive. Kavya Mahesh, a budding performer from Mangaluru and a student of Smt Radhika Shetty, presented a Bharatanatyam recital. She was elegant in her presentation and commenced with an ode to Lord Ganesha, the remover of all obstacles. The next composition gave Kavya ample scope to explore the Abhinaya aspect of Bharatanatyam as she presented a Purandaradasa composition, Amma Nimma Manegalalli. She concluded with a thillana.

Dakshina Vaidyanathan Baghel, from New Delhi, who performed next, presented a theme-solo Bharatanatyam production;Shoorpanakha. This depiction of Shoorpanakha, explores the Ramayana, not as a series of events which lead to the rescue of Sita, but as a scheme conceptualised by the mastermind of Shoorpanakha, to avenge her husband's death at the hands of Ravana. Shoorpanakha (meaning the one with long unkempt nails) was deeply in love with her husband, Dushtabuddhi, who initially won many favours from Ravana in his court. But when Ravana felt threatened by his popularity and growth, he killed him to eliminate any competition.

A devastated Shoorpanakha couldn't fathom how her own brother could go so far to make her a widow! Not wanting to stay in Lanka any longer she fled to India, where she roamed the forests, desolate and broken. And then one day in the forest, she set her eyes on Lord Rama. Many in the audience were mesmerised by Dakshina's performance and thoroughly enjoyed it. Vilasini Natyam, a beautiful classical dance form from Andhra Pradesh was Samarpan 2017's new offering to the Mangaluru audiences. Purvadhanashree, an exponent of this art form from Hyderabad delivered a soul-stirring performance to end Day 1 on an artistic high. She began with a sloka and a jathiswaram that helped the audience to understand the nritta aspect of Vilasini Natyam.

The varnam, presented had a very different take as each word were beautifully elaborated by the artiste. Samarpan has kept up its tradition by introducing a relatively unknown dance form to the city's art lovers, after introducing Sattriya in the last edition. The second day of Samarpan 2017 commenced with a Bharatanatyam performance by Ramya Rao, a student of Smt. Geetha Saralaya, Rashmi Chidanand of Nrithya Bharathi, Mangaluru. Ramya was agile and energetic on stage, giving Day 2 the perfect start. The compositions Amba Stuti, Shiva Stuti and Javali brought out the beauty of Ramya's dance.

Sweekruth BP, an established artiste from Bengaluru was next with a vibrant Kathak performance. The performance got the audience completely involved and the performance was interspersed with generous rounds of applause and cheer. Sweekruth presented a few compositions from the traditional Kathak repertoire that included Ganesh Vandana, Teen Taal, Madhurastakam, and concluded with Taraana.

Day 2 culminated with a scintillating Bharatanatyam performance by Smt. Shweta Prachande from Chennai. Shweta, with her mesmerising stage presence and high-energy, kept the audience continuously engaged with her impeccable performance. She commenced with a Mallari, continued to do the famous Daru Varnam in Khamas, followed by a Padam and a Javali. She concluded with a lively Thillana. It was indeed a befitting finale to Samarpan 2017.

Pictures here by Rajiv K Shenoy greatly highlighted the reports, of 'Samarpan'.

As part of this event, Nrityaangan also organised a talk on the Hundred Years of Indian Dance by Prof. Ashish Mohan Khokar. This event was held at Sanathana Natyalaya on the morning of Sunday, 5 th February 2017 and was attended by dance enthusiasts and students alike.

Write Comment
|

E-Mail
|
Facebook
|

Twitter
|

Print