Sahyadri College is selected as an Olympiad regional and Olympiad training centre
mangaloretoday network
Mangaluru, Jan 04, 2019: With a view to spot Statistical talent at an early stage, C.R. Rao AIMSCS, take(s) pleasure in conducting: "THE ELEVENTH STATISTICS OLYMPIAD 2019", a talent search competition in Statistics with an aptitude for numbers and data handling for students of High Schools and Colleges in Telangana, Andhra Pradesh, Karnataka, Tamil Nadu, Delhi, Maharashtra and Sri Lanka.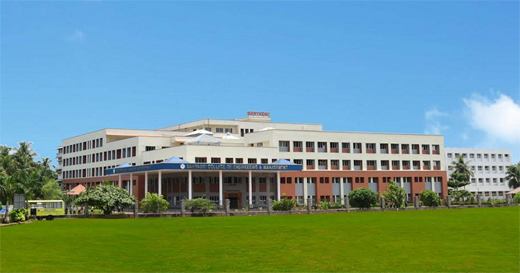 The competition will be in the form of a written examination of three hours duration. It will be held on Sunday the 27th January, 2018 between 10:00 A.M to 01:00 P.M in Hyderabad, Vijayawada, Visakhapatnam, Tirupathi, Guntur, Kurnool, Kakinada, Warangal, Khammam, Mumbai, Aurangabad, Nagpur, Dlehi, Pune, Chennai, Bangalore, Mangalore and Sri Lanka Centres.
Eligibility: Applicant must have secured grade A or = 70% marks in Mathematics in previous academic year (2016-17) in any board examination. The competition is conducted at Two Levels:

a) Junior Level: Students who are presently studying Class IX and X (2017-18).

b) Senior Level: Students who are presently studying Class XI, XII and Degree 1st year (2017-18).

Registration fee: Rs.100/- (Hundred rupees only)
Last date: 10th January 2019.

For more details, please visit, http://www.crraoaimscs.org/

At each level, top 3 students will be given Prof. CR Rao and C. Bharga 7000 and Rs. 5000 on 29th June 2019 during Thirteenth Statistics day celebrations at CR Rao AIMSCS, Hyderabad. Also, top performers up to a maximum of 15 students in each level will be awarded merit certificates during the same function.

Sahyadri College of Engineering & Management Mangalore Region take immense pleasure to inform you all that Statistics Olympiad - 2019 has been scheduled on 27-01-2019 and Sahyadri College is selected as a regional centre for this examination. The participants will be from all over the country.
The registration will be done in both online and offline for a fee of Rs. 100/- The competition will be conducted for two levels. i.e, Junior level for the high school students and Senior level for the PU students. The department of Mathematics of Sahyadri College will be conducting two days of training classes for this Olympiad for both junior and Senior level on 11th and 12th of January 2019. Interested Students can register their Name.
For more information on Olympiad Training call Ms. Deepthi N T, Assist Prof. Dept. of Mathematics +91 93426 58729.


Write Comment
|

E-Mail
|
Facebook
|

Twitter
|

Print