Safeguarding Freedom is Responsibility of Youth: Kavitha Krishnan
Mangalore Today News Network
Mangaluru, January 8, 2016: Noted Delhi-based social activist and women's rights activist Kavitha Krishnan today gave a call to the youth to safeguard freedom in the country.

"Freedom does not lie in the Constitution, Parliament or the law books, it lives in our actions and through our expression of dissent," she said, professing confidence in the ability of the youth of the nation in safeguarding freedom of citizens in a participative democratic system.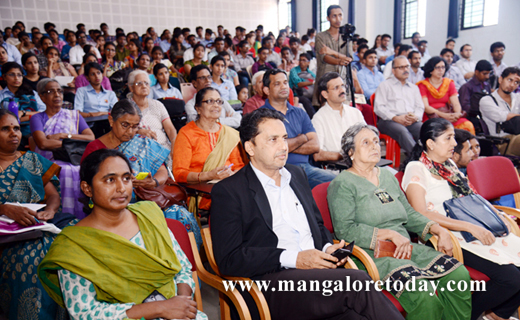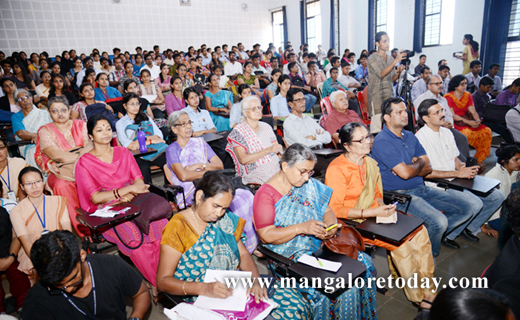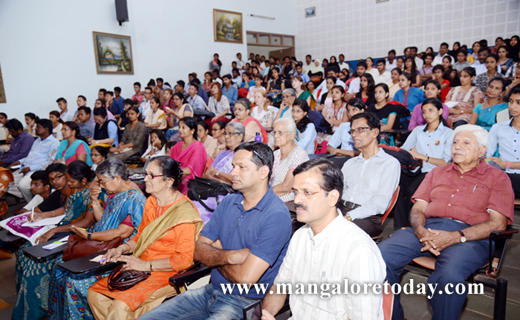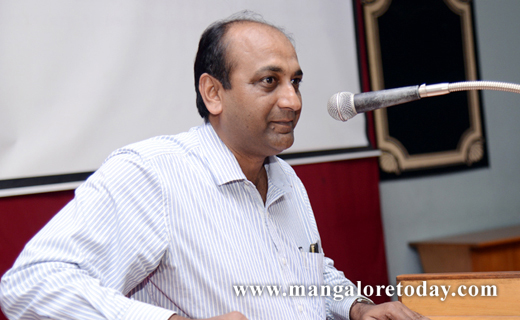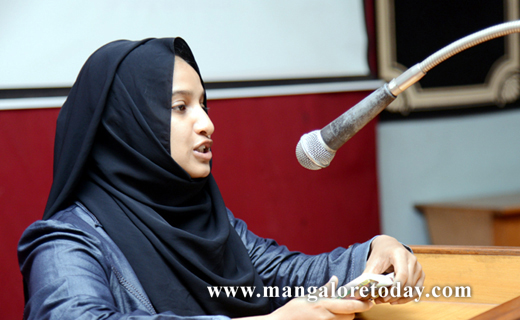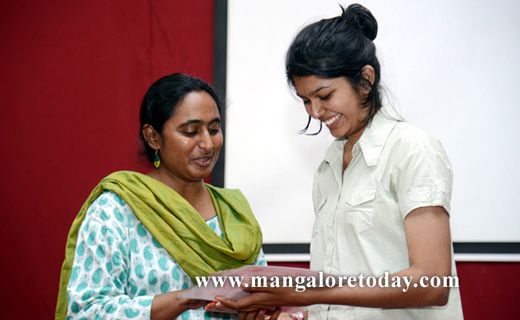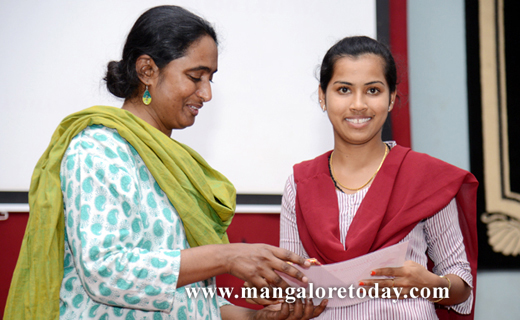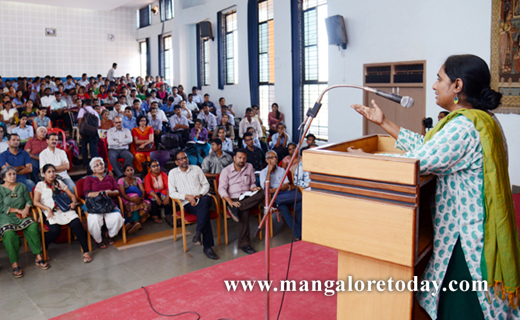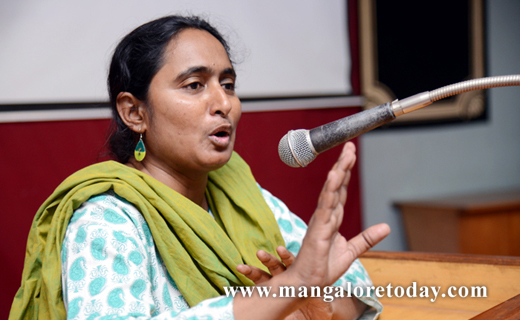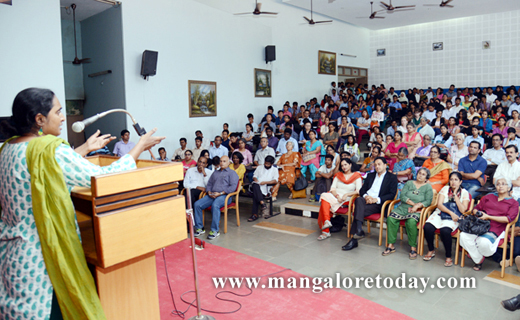 She was delivering a talk on 'Freedoms and Dissent in a Democracy' organized by Citizens Forum for Mangalore Development in association with Women's Cell of St Aloysius College at Eric Mathias Hall in the college premises.

Kavitha Krishnan, who is the secretary of All India Progressive Women's Association (AIPWA), had contributed substantially to shaping the discourse of the movement in the aftermath of the infamous 2012 Delhi Gang Rape Case (Nirbhaya Case). She is also a member of the Communist Party of India (Marxist-Leninist) and is the editor of 'Liberation', its monthly publication.

In her talk she said freedom is expressed through dissent and ensuring blind compliance is often used as a tool for curtailing freedom. Compliance is easy, but expressing freedom through dissent takes great struggle, she said.

"Dissenters are often branded as anti-national and anti-social. But in reality, it is the dissenters who are more patriotic as they take a risk and stick their neck out for the sake of making improvements in society. They identify flaws and seek to bring about reform in the system," she said, adding that all the progress in civilization so far has been a product of dissent.

"The ruling classes always prefer to suppress dissent and scare people into submission. So dissent and agitation is the spirit of democracy," she said.

Drawing on her experiences as a women's activist, Kavitha Krishnan said women's freedom is being snatched away in the name of safety. But girls are in danger in their own homes and from people they trust. Most of the time, they are sexually assaulted either by a relative, a teacher or a spiritual advisor who are greatly trusted, and not strangers. And yet, we say that there is danger from strangers. A girl is in danger when she is less exposed to society and she does not know how to react when she is sexually assaulted, she explained.

Women students are subjected to surveillance in the name of safety in violation of their rights. Garment factories of multinational corporate brands are also practicing the same anti women policies, she said, referring to labor rights violations in garment mills in Bengaluru as well in Tamil Nadu. Similar situations are also found in nations like Malaysia and China where women workers are kept a watch on, she said.

Mahesh Nayak welcomed the gathering. Mahvash introduced Kavitha Krishnan. Shwetcha Theresa was the compere of the programme.

Vidya Dinker of Citizens Forum for Mangalore Development was the programme convener.

Deputy Commissioner A B Ibrahim, Suresh Bhat Bakrabail and others were present.



Write Comment
|

E-Mail
|
Facebook
|

Twitter
|

Print