Religion vs Civil Laws: Senior Mangalorean lawyer's plea gets attention of SC
www.mangaloretoday.com
New Delhi, Feb 10, 2015: The Supreme Court on February 9, stressed the need to stamp out religion from civil laws, saying India has been a secular country until now but it cannot be said how long it will remain so, a bench of Justices Vikramjit Sen and C Nagappan said.

Hearing a plea seeking validity to a divorce granted by a Christian court set up under their personal law, the apex court bench favoured keeping religion out of the civil laws. "Every religion will then say that we will decide how to carry out personal laws," the bench pointed out to senior advocate Soli J Sorabjee.
Clarence Pais


Sorabjee, appearing for a PIL petitioner Clarence Pais, (well known 85 year old lawyer of Mangalore - see special information here) urged the bench to consider this question of law and religious freedom, claiming it impacted over one crore Indian Christians governed by the Canon Law on marriage and its dissolution. The court, however, referred to honour killing as an example of the perils that religious or self-styled socio-political institutions could spawn in case they had legal backing. "Look at the cases of honour killings. Then there is ostracisation of young boys and girls. You don't follow what they state as a law of the society and you get ostracised," the bench said.

The PIL by lawyer Clarence Pais sought a direction to all criminal courts in the country to recognise a decree of annulment of marriage granted by the "ecclesiastical courts/tribunal." If the dissolution of marriage by such courts was not held to be legally valid, thousands of Catholic Christian men could face criminal charges of bigamy, the petition had contended.

On Sorabjee's plea that if the court did not recognise marriage and its dissolution under the Canon Law, men will be exposed to the dangers of being prosecuted for bigamy, the bench said, "Of course, such cases can be filed." "Ecclesiastical court is on one side and the civil law on the other and only the latter is recognised. Ecclesiastical court should only be for religious purposes," the court said.

Additional Solicitor General Neeraj Kishan Kaul, appearing for the Centre, contended that the petition was not maintainable and the legal position was clear. The court, however, granted four weeks time to the Centre to file its response to the PIL observing that the government may take help of directive principle of state policy, recommending uniform civil code to buttress its response.

The bench also asked the petitioner to submit a rejoinder in two weeks thereafter and posted the matter for consideration on April 8.

BRIEF PROFILE OF CLARENCE PAIS :
Clarence Pais was born on April 4, 1928. His father, Lawyer L C Pais(1891-1974) was a well known figure South Kanara, enrolled in the bar in 1952. In 1962 he was made a 'notary public' and successfully combined law and coffee cultivation - he has earned distinction and awards in both fields. He provided the leadership, starting in 1992, to get Mother Teresa of Kolkata to start her homes here in Mangalore which is progressing very well to date.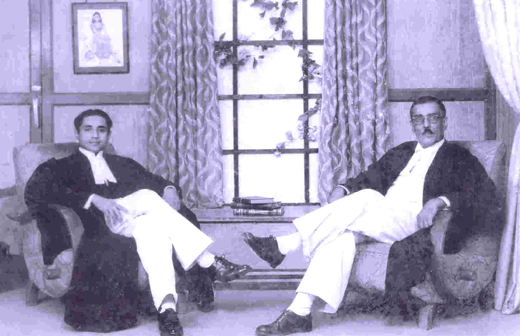 1952: Clarence and his uncle Chevalier Gilbert Pais, taken in Madras, shortly after Clarence had obtained his B.L. degree and enrolled in the Madras Bar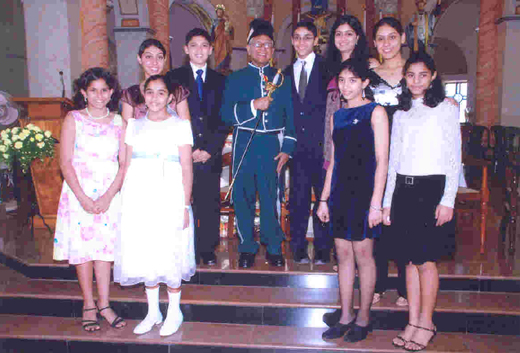 2008 – Clarence and his grandchildren at the award of his papal knighthood

INDIAN SUCCESSION ACT: Of the two great concerns of Chev Clarence Pais this first one is altruistically achieved to perfection - not in his legal career alone but as a community leader, through Parliamentary moves. INDIAN SUCCESSION ACT.Section 213. Until Parliament amended the act and it became a law on May 27,2002, it was compulsory for Indian Christians all over India to 'probate' ( prove authenticity in a court of law) their wills before they could be executed. Chev Pais was pained that this rule like some others, offended and discriminated Articles 14 and 15 of the Indian Constitution and needed remedy. The writ was drafted and filed in the Supreme Court by Advocate Soli Sorabjee (who was later Attorney General of India), however it was dismissed and a review petition was filed by Chev Pais who was proudly given the chance to appear in person, sadly this also failed. This crusader did not let matters rest for he was certain this was a gross burden to his community. With the support of his childhood friend and School mate (St Aloysius College Mangalore) George Fernandes, then a Union Minister in PM, A B Vajpayee's cabinet convinced the PM to move the Bill in parliament which justly succeeded as amended act 26 of 2002 . The bill became a law benefiting more than three crores of Indian Christians and about sixty lakhs Parsis. It is perhaps a rare instance where a single action benefited the entire communities of a country.

The present matter:'CANON LAW & CIVIL LAW': "Indian Christians/Catholics governed by the Church's code of Canon Law both regarding marriage and it's dissolution (as the catholic tenets do not have divorce) - lawyer Pais, challenges the jurisdiction of criminal courts to prosecute Roman Catholics under section 494 of the IPC, for alleged offense of bigamy without any recognition of the Church Canon Law". Chev Clarence told 'Mangalore Today' that the Canon Law enjoins that those governed by it are required to marry in a Catholic Church and equally seek nullity in a the Canonical Court ( Ecclesiastical court/tribunal in a diocese) also under the Code of Canon Law or else the marriage and dissolution are not recognised and valid. There are at any given time presently more than a thousand in Mumbai and hundreds in Mangalore (not considering similar situations in Kolkota, Chennai, Pune ...etc) pending cases for grant of nullity before ecclesiastical courts in India. Clarence Pais added the petition contends, "If the criminal courts consider prosecution under section 494 IPC, rejecting the application of Canon Law ( as personal law of Catholics) a large number of spouses into second marriage in the Catholic Church will be liable to face charges, fine and prison terms. Even the Minister in the Church who conducted the second marriage in church, risks being prosecuted for criminal abutment". He explained this means that the ecclesiastical court proceedings are of no consequence and can be discontinued; since it leads to penalty under Civil Law in India. Interestingly he cites that the very same 'Civil Courts' recognise the dissolution of Nikah (marriage) under the Mohammadan Law, the personal of the Muslims in India who just need to utter 'talaq' thrice; why is not the personal Law of Indian Catholics accorded equal recognition? Fortunately for all, the Supreme Court has issued notice on Pais petition on a public interest writ for consideration to correct the anomaly. The respondents include 'The Union of India' (Min of Law,Justice and Company Affairs), The General Secretary of CBCI ( Catholic Bishops Conference of India), The President and Secretary Catholic Union of India - the issue would affect over a crore of citizens and the dignity of Canon Law.

Now, on Febeuary 9, 2015 the SC has taken up the matter for review as stated above.

Write Comment
|

E-Mail
|
Facebook
|

Twitter
|

Print