Reforms 'Adjustments' with tolerance needed among religions for communal harmony
Mangalore Today News Network
Mangaluru, Jan 30, 2016: Speaking on the 'Role of politicians in building a cordial society' at a national convention organised by the Komu Souharda Vedike at a full day multi programme on Jan 30, Saturday, Senior journalist and media adviser to the Chief Minister Dinesh Amin Mattu said that communal harmony can be possible only when there are reforms among Hindus, Muslims and others. He said that communal forces were there in all religions. Hindu communal forces had a majority superiority and Muslim communal forces suffer from minority inferiority complex.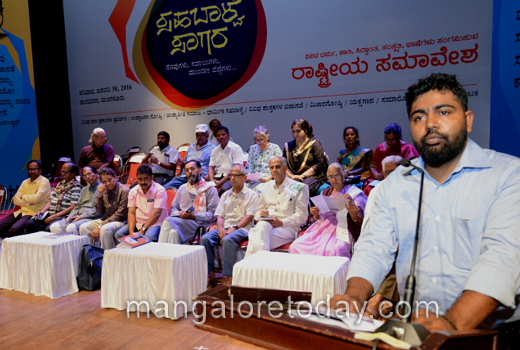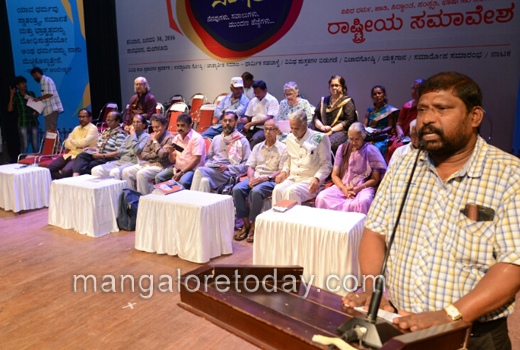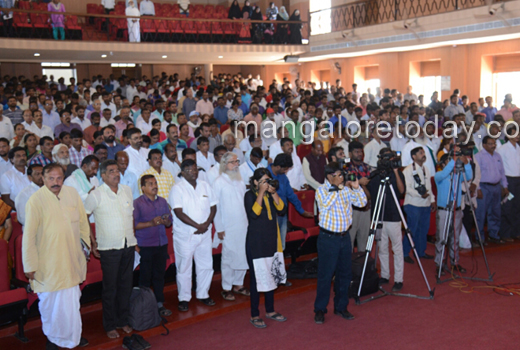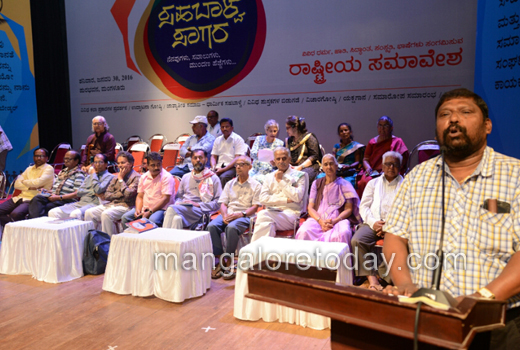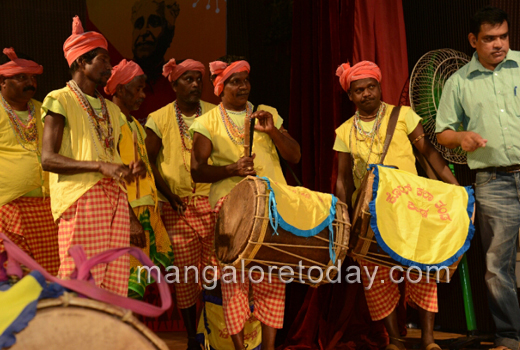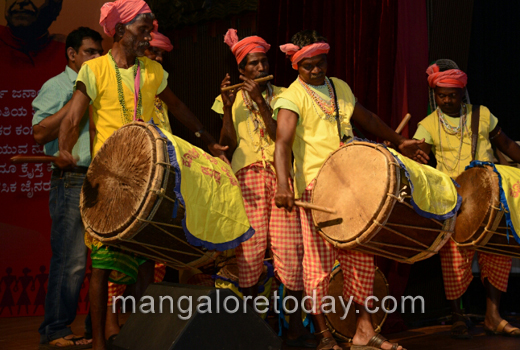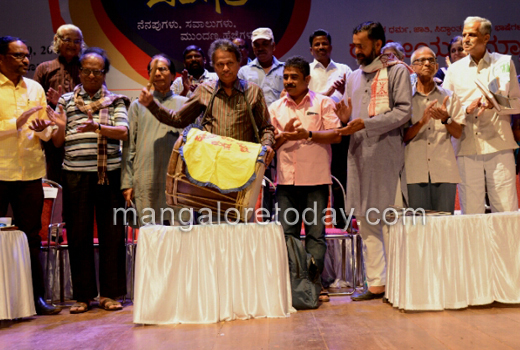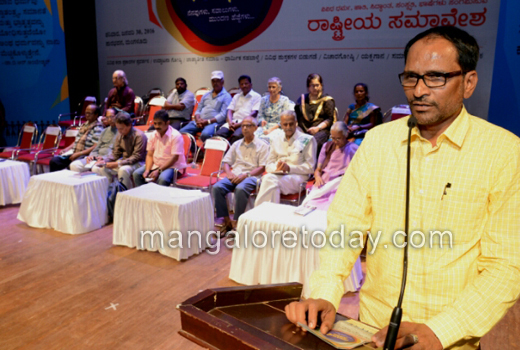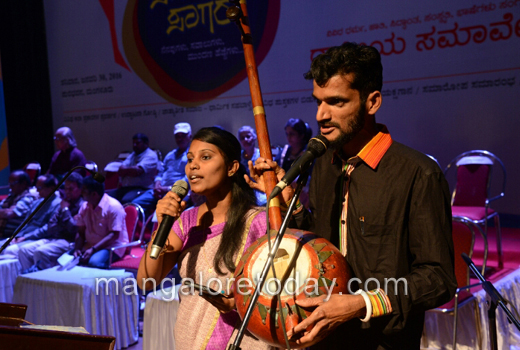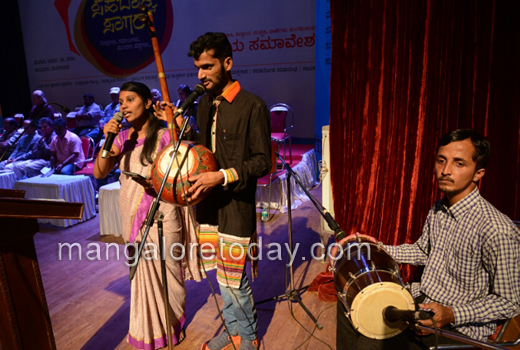 Media adviser Mattu said that several he knew are suffering, the internal voice among Muslims questioning actions of communal forces in their community was hardly existing. He said that he was sure to be criticised for this statement. Mattu said that people who question malicious practices among communities should receive a strong backing. Harmony among communities could be established only if there were reforms among Hindus and Muslims, he said.

In an earlier session, writer Chandrashekar Patil said that communal forces should be tackled in a strategic way. Senior Congress leader A.K. Subbaiah said that the Congress had failed to combat communal forces by joining organisations that were fighting against these forces. G.N. Nagaraj of the Communist Party of India (Marxist) said that people would have to made aware that by voting for Bharatiya Janata Party they were supporting communal forces.

Speaking after inaugurating 'Sahabalve Sagara Samavesha,' earlier in the morning, at this convention for co-existence of different communities, organised by the Karnataka Komu Souharda Vedike, to mark the Sadhbhavana Day, Prof Ramachandrappa said that no doubt, culture is a way of life. There are different cultures in the country and state. Those who speak on religion should introspect and find out whether they are religious in the true sense.

Today people have made religion itself a nationality and a sense of fear is being created among the people, he said. In fact, Gandhiji is a model to prove that person who believes in religion can become secular, he said. The writer said that Gandhi, Ambedkar, Lohia, Mao, Marx have opposed fundamentalism. All want a social revolution to bring in changes in society. We need to invite the others for a proper discussion. Our differences must be set aside for better progress.

In a session on 'secular society- religious coexistence,' speakers said that there was a need to spread the message of love and trust among the people. The principles of religion should not come in the way of religious coexistence. Inaugurating the session, writer Chandrashekar Patil (Champa) said attempts should be made to understand preachings of Buddha, Basavanna and Ambedkar without any reference to religion.

Saanehalli Mutt seer Dr Panditaradhya Shivacharya Swamiji said that religious centres attempt to disrupt harmony in society. "There is a need to construct toilets to highlight cleanliness than to construct masjid, churches and temples." Maulana Abdul Ajeej Darimi said that the concept of religious co-existence was there since time immemorial and the temples and mosques should continue religious co-existence in true spirit. Rev William Martis from Udupi, read out the message of the Bishop of Mangaluru.

The "Sahabaalve Sagara Samavesha," (Ocean of Coexistence) was a full day programme in which people from all parts of Karnataka as well as prominent from the national knowledge bank on harmony participated and has left a positive indelible mark.

Write Comment
|

E-Mail
|
Facebook
|

Twitter
|

Print