Rationalists to celebrate today's Lunar Eclipse by debunking myths
Mangalore Today News Network
Mangaluru, Jan 31, 2018: The Federation of Indian Rationalists' Association led by its President Prof. Narendra Nayak will be celebrating today's Lunar Eclipse by having a moon viewing programme and consumption of food under the eclipsed moon to bust many of the myths associated with a Lunar Eclipse. The event will be held at the premises of the Mangaluru City Corporation Swimming Pool at 7.30 pm.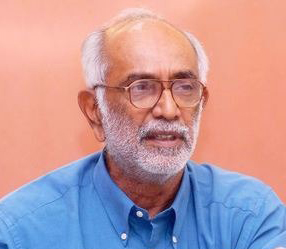 In a press release, Prof. Narendra Nayak said eclipses are all celestial events to be enjoyed.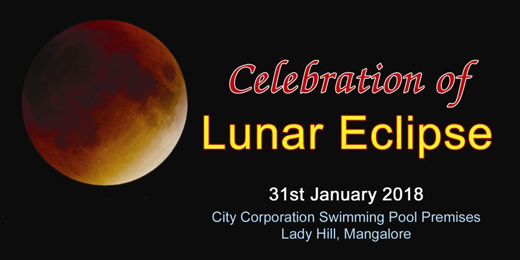 Referring to the prediction of some astrologers that the effect of this eclipse will be seen in the entire month of Magh, that the moon will appear in three colours, that it is inauspicious to see God on this day and therefore the doors of the temple are closed on this day, that lunar eclipse in India will also start the Sutak time, that the eclipse will be auspicious for some people and inauspicious for some others, Prof. Narendra Nayak has stated as below.

"The appearance of moon in three colours is a myth. The astrologers are confused between spreading their superstitions and also trying to use the terminology of modern science! -The term blue moon. A blue moon is an additional full moon that appears in a sub-division of a year: either the third or fourth full moon in a season, or the second full moon in a calendar month. The phrase has nothing to do with the actual colour of the moon, although a literal "blue moon" (the moon appearing with a tinge of blue) may occur in certain atmospheric conditions: e.g., if volcanic eruptions or fires leave particles in the atmosphere of just the right size to preferentially scatter red light."



Write Comment
|

E-Mail
|
Facebook
|

Twitter
|

Print