Railway - State equal share, Rail University on cards
Mangalore Today News Network
Mangalore, Aug 18, 2014: The stalemate between Karnataka state and the railway ministry over sharing of cost of projects here seems to be solved and the 50:50 ratio is back on track. The solution came about at a meeting railway minister D V Sadananda Gowda had with Congress MPs from Karnataka.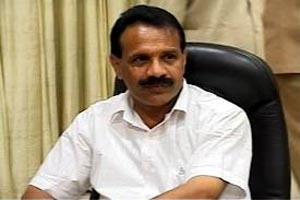 The meeting follows CM Siddaramaiah writing to Gowda on the eve of the railway budget expressing Karnataka's difficulty in honouring the 50:50 cost sharing agreement.

Siddaramaiah had indicated that Karnataka would bear 33% of the project cost, including cost of land, rather than the 50:50 ratio besides providing free land for the project. Gowda's predecessor Mallikarjuna Kharge too was one of the MPs who attended the meeting at which Gowda said railways will be financially hamstrung in expediting state's railway projects if the cost-sharing agreement was not met.

Laying the foundation for a road under bridge in lieu of a level crossing, 146-B, on Padil Bajal Road at Kankanady here on Saturday, Gowda said, "I did not make the letter (from CM) public (and indulge in politics)." Admitting that BJP leader K S Eshwarappa did raise the cost-sharing issue in the just concluded session of the state legislature, Gowda said, "It is only based on the content of the letter and not on the basis of actual letter itself."

Gowda said politics should not come in the way of development and pointed out that it is for this reason he adopted all the proposals Kharge had made in the interim budget. Karnataka is one among eight states that share costs of projects, which eventually benefit the states in their development. The CM had cited financial constraints owing to the state rolling out public welfare programmes while seeking a change in cost sharing.

The railway ministry is prioritising execution of ongoing and new projects on need-basis. Accordingly, March 2015 is the deadline for completion of doubling Bangalore-Mysore line and March 2016 for Bangalore-Hassan new line. The budget has allocated Rs. 150 crore for the Hassan line for its speedy completion, Gowda said, adding that Karnataka has got Rs 1,400 crore for various projects.

The Bangalore-Mangalore Express proposed in the budget might initially run via Mysore and be named "Kudla Express" as demanded in the coastal region, he said. This train, post completion of Hassan-Bangalore line via Shravanabelagola, could take the direct route via Hassan, he added. The new train from Kasargod to Baindoor proposed in the budget too will be started soon looking at convenience of various stakeholders, he said.

Railway University : Dearth trained manpower in all areas of function of Indian Railways will be met through railway universities to be set up in all four corners of India. While the maiden railway budget that Union railway minister D V Sadananda Gowda presented, spoke of one such Railway University, the minister has plans to set up one such university in East, West, South and North India in a phased manner over the next five years.

With an employee strength of 13.5 lakh, Indian Railways spends huge amount on re-orienting manpower it absorbs to suit the needs of the national transporter. Even members of the railway board, who are technical experts in their respective areas, pitch for more funds for their project and somewhere the vision of integrated development of railways is lost, Gowda said at a meet the press programme organised by DKWJU here on Saturday.

With this in mind, the railway ministry post the presentation of the railway budget approached ministry of human resources development seeking guidelines for establishment of a dedicated railway university, Gowda said, adding the idea for such an institution came from none other than 'Metro Man' E Sreedharan. Graduates coming out of railway universities will be assured of getting absorbed in to the system as all-rounders, he said.

"We are looking at need for changes in law, if need be, to set up this university," he said, adding syllabus, style of functioning are other areas also being looked in to. Both France and China has dedicated railway universities, Gowda said, adding all angles are being explored to put the proposed Railway University on track. "We should have a full view on the issue by December and roll out the university from the start of an academic year," he added.

Railways at the same time is also looking at pushing forward skill development courses in traditional universities that are useful to those joining the behemoth at a later date. "We usually end up with a talent pool from disparate areas who specialize in their respective areas and the lack of cohesion among the available talent is clearly evident in functioning," Gowda said, adding the railway university will seek to put an end to this and improve service delivery on the Indian Railways.

Write Comment
|

E-Mail
|
Facebook
|

Twitter
|

Print