Railway Safety to inspect Electrified Charvattur-Mangluru Section
Mangalore Today News Network
Mangaluru, Mar 10, 2017 : Shri. K.A. Manoharan, Commissioner of Railway Safety (CRS), Southern Circle, Bangaluru will inspect the newly electrified railway secton between Charvattur–Mangluru Cental/ Mangalore Jn., on 11th March, 2017 (Saturday) from 09.30 hrs. to 13.30 hrs. Followed by his inspection, the Commissioner of Railway Safety will conduct a speed trial run between Charvattur – Mangalore Jn on the same day in between 14.00 hrs and 17.00hrs.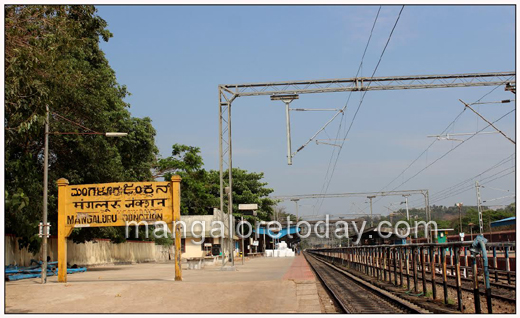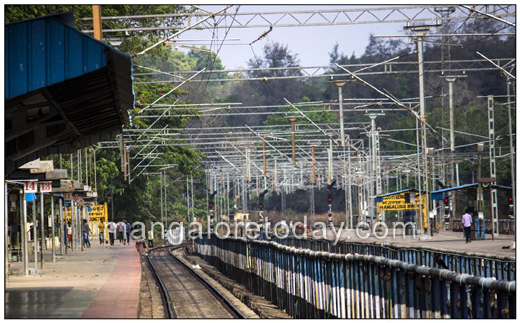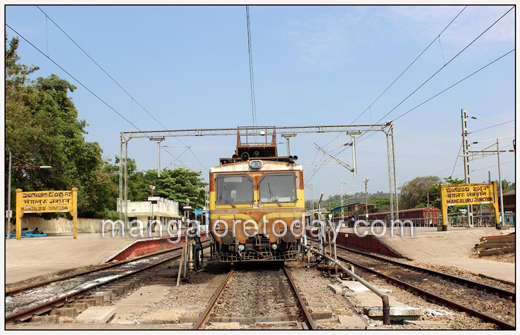 Electrification
CRS inspection of Charvattur – Mangaluru section marks the culmination of the third and final phase in 251 km electrification taken up in between Shoranur and Mangaluru. In the first phase, the work of 84 Kms long Shoranur-Kallayi section has been completed and commissioned in March 2015. In the second phase, Kallayi-Charvattur section, which is 140 Kms long, had been electrified and upon the approval of the Commissioner Railway Safety, commissioned in March 2016.
Charvattur – Mangaluru section

Electrification has been completed in Charvattur – Mangluru section for the total track kilometre of 251 Kms (which include the double lines in the section, service lines in the stations and in yards).

The total route kilometer of the section is 82kms. The brake up is Charvattur – Mangaluru(82kms), Netravathi – Mangluru Junction(7kms) and Mangaluru Central- Mangluru Junction link(2kms).


Supporting infrastructure

The power supply reauirements of the section will be met through three traction sub-stations at Charvattur, Uppala and Jokkatte. Intially, the section will work with one sub-station at Cheruvattur. The preliminary work is on for substations at Uppala and Jokkate. Sectioning Posts are coming up at Bekal Fort and Ullal and sub-sectioning posts are at Kanhangad, Kasargode, Kumbala and Netravathi. The section will have two maintenance depots at Charvattur and Ullal.



Commissioner, Railway safety will be accompanied by Shri S. Ramasubbu, Chief Electrical Distribution Engineer(Southern Railway), Shri G. P. Garg-Deputy Commissioner of Railway Safety(Electrical) and Shri Srinivasan, Deputy Commissioner of Railway Safety(Signal). From the side of Railway Electrification Wing ,K. Shri Nagendra Prasad, Chief Project Director and Shri V. K. Manoharan, Deputy Chief Engineer-Rail Electrification-Kannur will be present. Shri Naresh Lalwani, Divisional Railway Manager, and Shri S. Jayakrishnan, Senior Divisional Electrical Engineer(Traction) and Shri .V.Rajagopalan, Sr.Divsional Engineer, Shri.N.Ramachandran, Sr.Divsional Signal and Telecommunication Engineer and Shri C. Chelladurai, Senior Divisional Safety Offier form Palakkad Divsion will also accompany CRS during the inspection and Speed trial.



Caution

People adjacent to railway track between Charvattur – Mangluru/Mangalore Jn. are advised to be cautious and not to trespass the railway line.



Write Comment
|

E-Mail
|
Facebook
|

Twitter
|

Print