Udupi, Oct 03, 2014: Speaking after inaugurating the wildlife week celebrations here at Karkala in Udupi district on Oct 1, Minister for Forest, Environment and Ecology Ramanath Rai has said that the wild animals too need living rights and government is planning to take up measures to minimize the conflicts between humans and animals.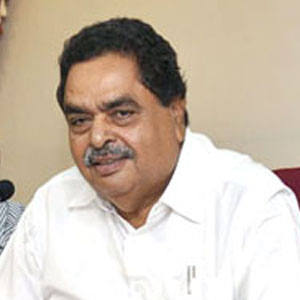 The forest minister said that to curb wild elephant menace, the government has earmarked Rs 212 crore, of which Rs 50 crore has been already released.


A subsidy is offered to the farmers who go for solar fencing. The minister promised farmers of protection against wild animal menace. Measures will be taken to offer compensation packages to the farmers who suffer loss of life and other damages from the wild animal threat.

Minister Rai said a decision was taken to submit the affidavit in Supreme Court praying for the relaxation of deemed forest norms in the State. Also, measures are taken to revive the department and a special unit will be opened to look into the grievances of public. He added plans are in place to conserve the medicinal plant species, sandalwood saplings and other forest treasure.

In the mean while reports from Vittal sate : A leopard was sighted at Kundadka in Vittla Mudnoor . The feline has taken away domestic fowl and two dogs. The pug marks of the leopard were found at Kundadka .

Though forest department officials had visited the spot, they could not sight the leopard. The forest officials who visited Kurumbala said that the forest department does not have cages to trap the leopard. The cage will be brought from Bangalore soon.