RTI activist, slain Vinayak Baliga's parents in deep sorrow: Narendra Nayak
mangaloretoday
Mangaluru, Oct 04: Parents of Vinayak Baliga the RTI activist who was brutally murdered six months ago have been distraught ever since. His mother has been totally shattered and I find it very difficult to control my emotions when I go to their house. His father had been fighting the legal battles in the face of a disinterested lethargic public prosecution apparatus. Well one can only guess why it is happening so.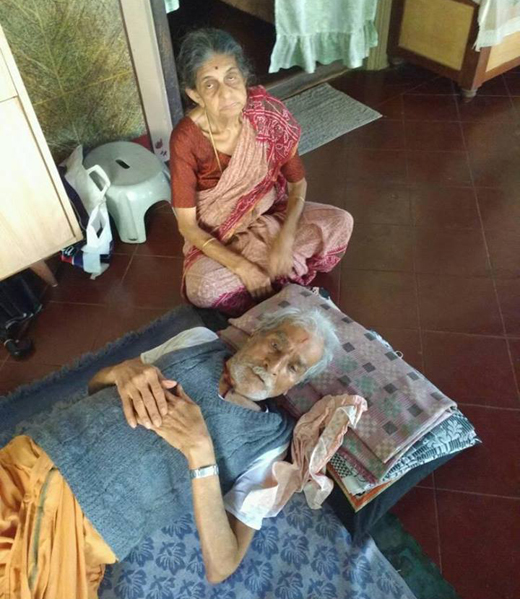 The grant of bail to the accused has caused him such shock that he has fallen ill and was admitted to the hospital a few days back. The doctors have said that he could be paralyzed on one side if the situation does not improve. He was just discharged from the hospital today and had come home. In the evening I got a call from his daughter asking me to take him to another hospital as he is suffering from malaria. I am just back after doing that. It is very difficult for me to bear with the sorrow of these grieving parents.
In the meanwhile one of the main forces behind this murder- the one who is said to have given the command for the dastardly crime to be carried out is said to be literally defecating into his pants to put it politely. He has been consulting lawyer after lawyer and according some unconfirmed reports is contemplating of applying for anticipatory bail! It would not be difficult for these people with loads of easily gotten funds to do that.
I know that curses have no power but the words of his mother Lakshmi Baliga keep ringing in my ears. With all the impotent rage of the helpless victim she keeps on saying- may the future generations of all those who did this to my son meet the same fate as us. They killed my son, our only source of support in our old age, may all those who did this to my son and those who supported them meet the same fate for generations to come. With the scepticality of one who does not believe in such I can only say -amen as I fight to hold back my tears.
- Prof. Narendra Nayak

Write Comment
|

E-Mail
|
Facebook
|

Twitter
|

Print