RSS is set to grow strong in Kerala - Pramukh
Mangalore Today News Network
Mangalore, Sep 25, 2014: In an interaction with media, Nanda Kumar, Akhil Bharatiya Saha-prachar pramukh of RSS and also the editor-in-chief of Kesari, Malayalam weekly shared his views.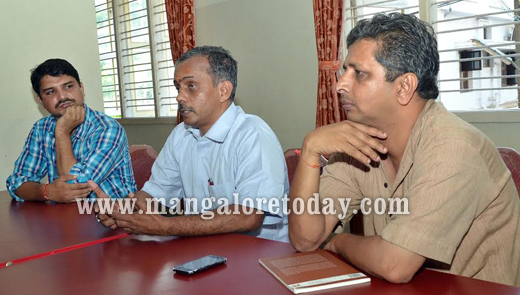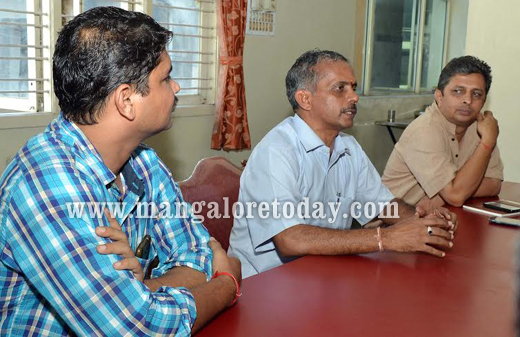 He said, the recent murder of Kathiroor Manoj, an RSS activist in Kannur district of Kerala is not a new phenomenon and is a continuation of abuse going on since 1968 when the Sangh first started its activities in that state. Murders of RSS activists since then including the latest Manoj murder now have been used as a political strategy to stymie the growth of the organisation in Kerala, noted J Nanda Kumar and stated, this sustained political intimidation, RSS has created its own space in the turbulent political space in Kerala.
"With 4,000-odd shakas in that state, density for a shaka to geographical area for any state is highest in Kerala," he said adding number of shakas in larger states such as Uttar Pradesh and Madhya Pradesh are higher.
Welcoming a move by the home department of Kerala and that of Union Home Minister Rajnath Singh to entrust the Manoj case to the CBI, Nanda Kumar said the investigation would never have seen light of the day with 'party policemen' of Kerala handling it. "It is a rather unfortunate situation that the police system in Kerala runs on trade union lines and rank and file of the men in khaki there owe affiliation to a political party," he said.

Condemning the sustained efforts to sully the 'good reputation' of RSS and attempts to link the organisation's name with assassination of Gandhiji, he said people who are attempting this should do well to turn over pages of history and get their facts right. Amidst this, the number of youths who want to serve the nation through RSS has only grown, he said, adding number of those joining it through online actions has only grown by leaps and bounds and set to auger well for the future.

Write Comment
|

E-Mail
|
Facebook
|

Twitter
|

Print