Puttur :Lured of gold at half price, couple lose Rs 2 lakh
Mangalore Today News Network
Puttur, Sep, 28, 2014 : A couple from Haradi in Puttur, who run a small hotel in the village, are now at a loss after they parted nearly Rs 2 lakh lured by the offer made by an acquaintance to sell them gold at half the price.The accused as told by the couple named Mohan and Pushpa is one Ramesh from Nyamathi in Shimoga.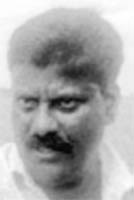 It is learnt, the accused Ramesh who often used to have food at the couple's hotel at Haradi had befriended them by introducing himself as a chilly dealer from Shimoga. The couple were so friendly with Ramesh that they even revealed their financial status with Ramesh who quickly hatched a plot and telephoned the couple saying he had gold which he would offer them at half price. He instructed the couple to come to Nyamathi. The couple who blindly believed him hired a car and left for Shimoga along with a goldsmith. There Ramesh was waiting for them in a field where he showed the gold which the goldsmith tested and said it was authentic.

Later, the couple paid Rs 2 lakh cash and left with the gold. It was only enroute that they had realised that what Ramesh had given them
was fake gold. It is suspected that Ramesh exchanged the gold when the couple headed towards the car to get cash.


It is learnt, the cheated couple searched for Ramesh in the area but in vain as locals said they did not know a person by that name. The only thing which the couple has as proof now is a photo of Ramesh which they have in their mobile phone. It is learnt, Ramesh's two
mobile phones are also switched off.

Write Comment
|

E-Mail
|
Facebook
|

Twitter
|

Print