Protest by Dalits marks Ambedkar Jayanti in Mangaluru
www.mangaloretoday.com
Mangaluru, 14 April 2015: Dakshina Kannada district administration celebrated 124th year of birth anniversary of Dr B R Ambedkar with facilitating six achievers from downtrodden community while activists of Dalit Sangharsha Samiti protested in front of venue ZP office in the city on Tuesday April 14.

Ramanatha Rai received memorandum from the protesters and later joined the function.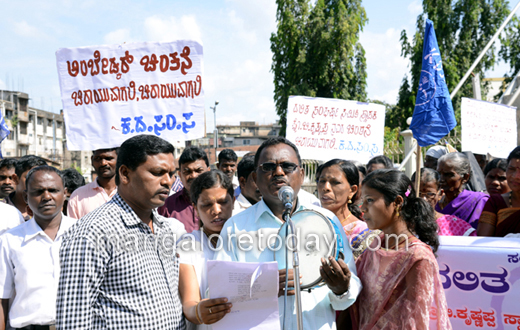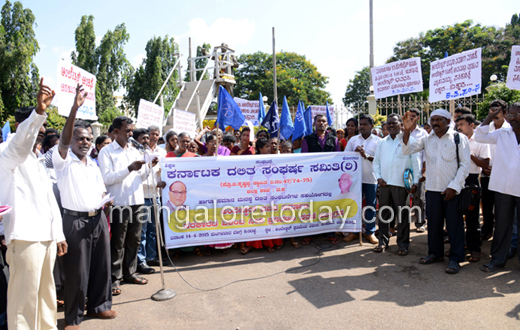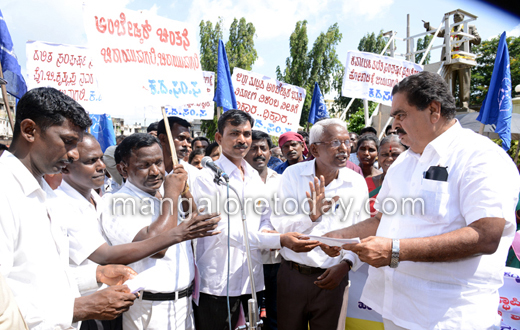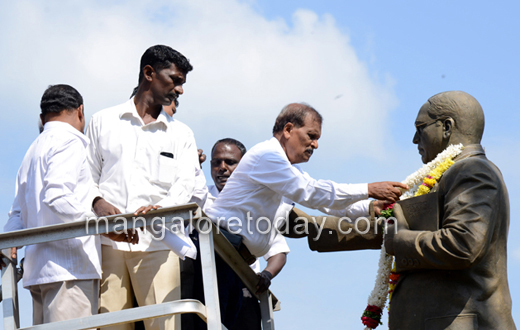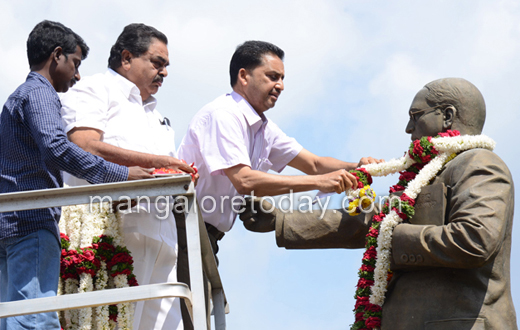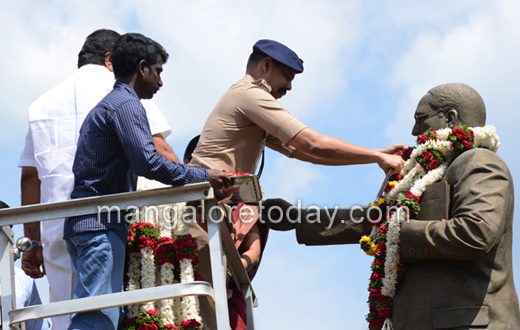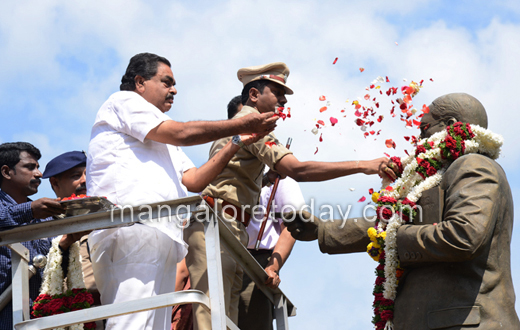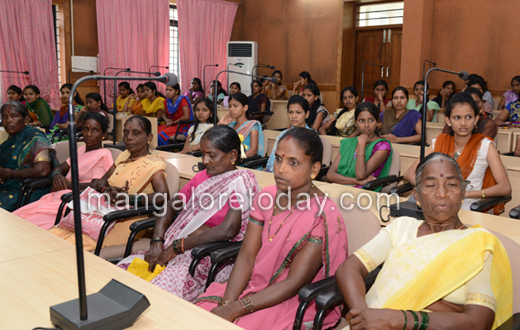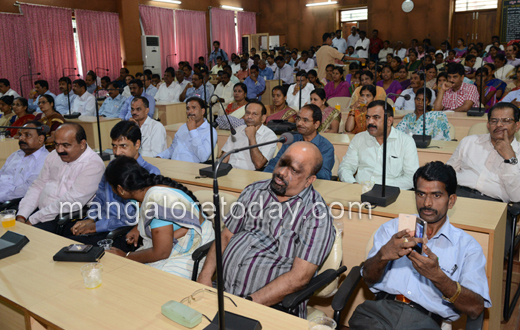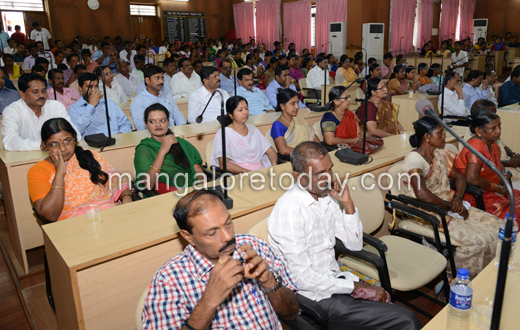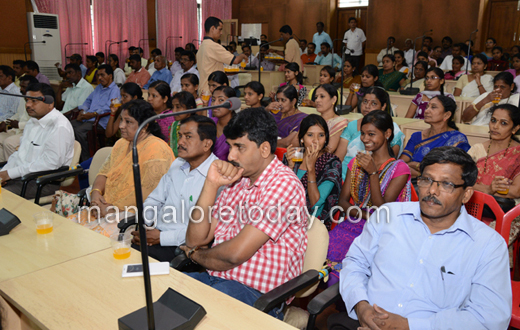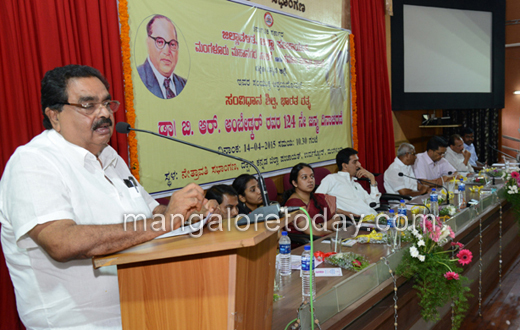 Literally irked over protest by DSS activists District-in-Charge Minister Ramanath Rai, chief guest of the function, has tried to offer an explanation for delay in finalising the suite site for construction of new Ambedkar Bhavan near Urvastore, which was in pending for more than decades.

Rai said that the site will be finalised in the cabinet meeting and the file is before the Law and Justice Minister BT Jayachandra.

Later speaking on Dr Ambedkar's contribution, Minister said that the great leader toiled for the betterment for Dalits due which many people from backward community were leading comfortable life. Under the leadership of Chief Minister Siddaramaiah our government striving hard to implement welfare programes for the upliftment the downtrodden and CM embarked biggest ever grant this year for SCST budget.

The MLC, Ivan D'souza argued in his speech in same venue that directive principles drafted in the constitution headed by Dr Ambedkar has not completely been implemented by many governments. Though, 68 years into independence, he lamented "we are forced not to lift reservations given to backward castes". This proves inability to implement directive principles of the constitution and end inequalities prevailing in the social domain. The complete realization of constitution was still a dream, he opined

The district administration felicitated Agara (farmer), Sundari (farmer), Laxman (power lifter), Balakrishna (Bhootaradhane), Uttam Kumar (classical music) for their achievements in respective fields.

Deputy Commissioner AB Ibrahim and other were present in the function.

Write Comment
|

E-Mail
|
Facebook
|

Twitter
|

Print