Progress of railway matters at Mangalore - Rail Ministers Visit on August 16
Mangalore Today News Network
Mangalore, Aug 16, 2014: Informing that railway minister D V Sadananda Gowda will be laying foundation stone for Road Under Bridge at level crossing No. 146-B on Padil-Bajal Road at Kankanady at Mangalore Junction Railway Station on August 16.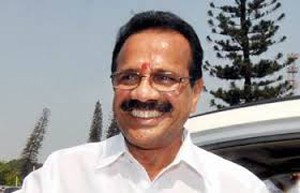 The DRM said non-vegetarian restaurants have been opened in Platform No.2 at Mangalore Central stations, Palakkad Junction, Shoranur Junction, Kozhikode with instructions to provide hygienic service of food.

The civil work for installation of lifts and escalators at Mangalore Central and Palakkad stations have been apointed to fixed agencies, said Palakkad Divisional Railway Manager Anand Prakash, who reviewed the performance of the division during the period April to July 2014. Regarding the performance, he said Palakkad division recorded Rs.391 crore as total earnings in the first four months of this year as compared to Rs 350 crore which is more than Rs 41 crore of previous year.

The number of passengers carried during this year so far, is 2.62 crore as compared to 2.58 crore previous year which shows an increase of 1.55%. This was the highlight of the speech of Palakkad DRM Anand Prakash during Independence Day celebrations. His speech reviewed the performance of the Division during the period April to July 2014.

He said passenger earnings saw an increase of 14.53% amounting to Rs.197 crore as compared to 172 crore last year.

In Goods traffic, the Division's earnings during the period April to July 2014, increased by 4.75%, to Rs.165 crore as compared to Rs.157 crore of four months in the previous year. He said 11 Passenger Reservation Centres under the 'MP-PRS scheme' have been commissioned in Palakkad Division, showing a daily earnings of Rs.3.7 lakhs The PRS at Kasaragod alone recorded an average daily earnings of Rs.14,000.

The punctuality of Mail/Express trains during 2014-2015 was 95.1% and that of passenger trains was 96.8% as against the target of 95%. This was slightly less than last year's achievement, needing more efforts to ensure 100% punctuality of trains, he said.

The Division has achieved highest ever loading of 8.146 MT, surpassing the previous best loading of 7.082 MT in 2013-2014, which is an improvement by 14.88%. Coal loading was 6.364 MT as against 5.428 MT recorded last year. Loading from Panambur area was 7.456 MT which contributed to 91.64% of overall loading of the Division.

At Kozhikode station, lifts and escalators have already been commissioned, tender for civil engineering works is being finalized for installing escalators and lifts at Kannur.

He also said a 10-bed non-AC dormitory at Mangalore Central station had been allotted for the use of Women passengers. A separate section of the waiting hall at Mangalore has been set apart exclusively for child care and for lactating mothers.

Complaints handling service on Konkan Railway - By SMS 9004470700:

Konkan Railway introduced SMS service to redress the grievances of passengers related to any service on Konkan Railway route. The service was commissioned on August 15.

The mobile number on which passengers can send an SMS related to any aspect of passenger service is 9004470700. The messages will be monitored round the clock by staff at Central Control at the Corporate Office of Konkan Railway at Belapur, Navi Mumbai. The number has only data facility and hence no voice calls can be made.

Konkan Railway said SMS service can be utilized by passengers for any passenger related issue faced by him/her in Konkan Railway jurisdiction from Kolad to Thokur only. Also, Konkan Railway commissioned a new PRS centre (Passenger Reservation System) at Mangaon station on its route on Friday. The facility would be available for passengers from 8am to 2pm.

Mangaon being a Taluka place, with the opening of this PRS centre at Mangaon station, the demand of passengers for having facility of computerized reservation of tickets for various trains through PRS system would be met. With the introduction of this PRS centre, the total number of PRS centres on Konkan Railway will go up to 17.


Write Comment
|

E-Mail
|
Facebook
|

Twitter
|

Print