Prof. Bhagavan tries to stir hornet's nest ; Hindu activists stage flash protest
Mangalore Today News Network
Mangaluru, Aug 12, 2015: A few controversial remarks regarding Ramayana and Mahabaratha and also about Sri Vishwesha Theertha Swamiji of Pejawar Mutt by writer and critic Prof Bhagavan at a press meet in the city on August 12, Wednesday, triggered a flash protest by Hindu activists who arrived at the press meet venue. The activists even raised slogans against Prof Bhagavan and nine of them were arrested by the Barke Police who rushed to the spot on gathering information.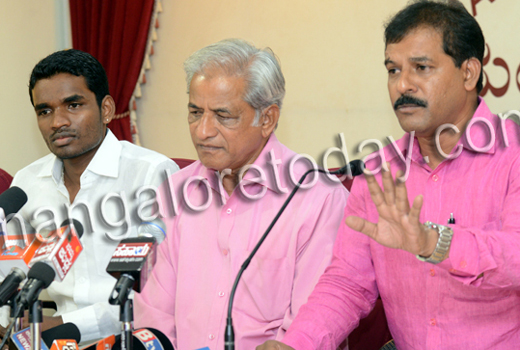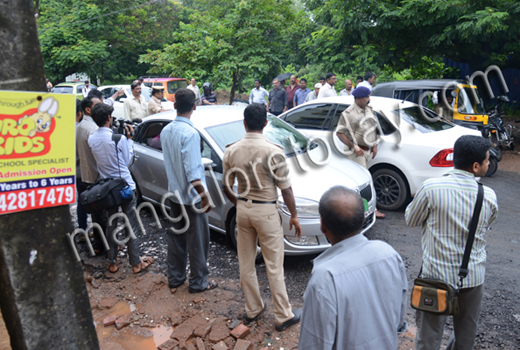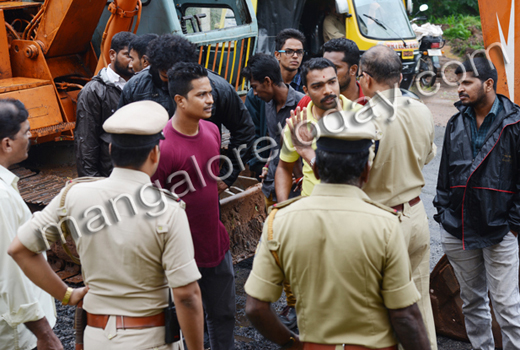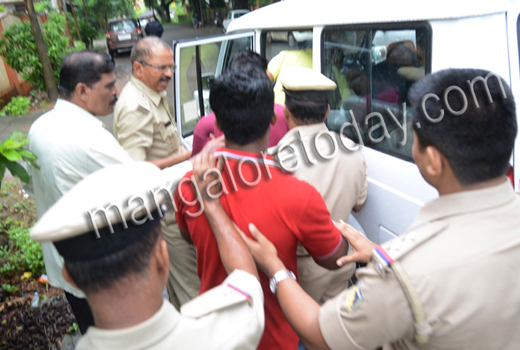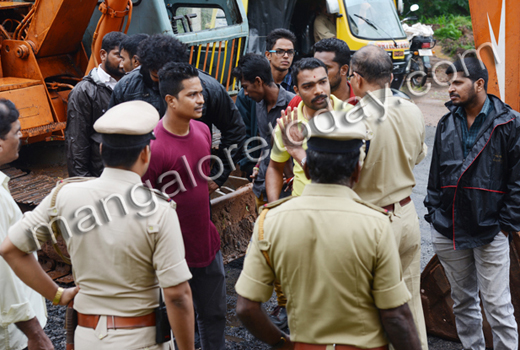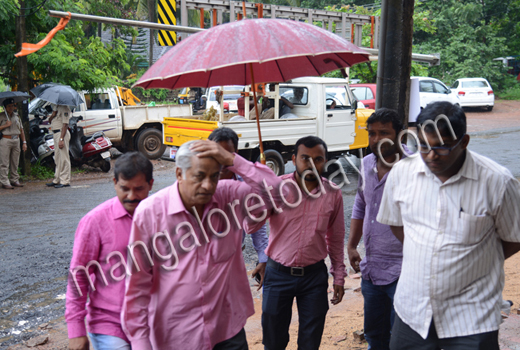 After all, what did Prof. Bhagavan say leading to an angry protest by Hindu activists? In fact Prof. Bhagavan who has already kicked off controversies through his remarks on Hinduism and Bhagavadgita was in the city to speak to the media about the case of Sunder Malekudiya of Neriya in Belthangady whose fingers were allegedly chopped off in an attack by his landlord using a weed clearing machine recently.

Prof. Bhagavan who addressed the press meet said 'though Mangaluru is a cultured place, there were some uncivilized people like the landlord who chopped of the fingers of Sunder Malekudiya. He described it as an inhuman act which was more gruesome than that of the acts of notorious dictator Hitler.

Later on he even targeted Sri Vishwesha Theertha Swamiji of Pejawar Mutt for maintaining silence on the Sunder Malekudiya case. He further urged the government to provide a compensation of Rs 20 lakhs to Sunder Malekudiya.


Referring to Hindu Gods and epics he said 'There is suppression of women and backward classes in Ramayana and Mahabaratha. Even Hindu Gods Rama and Krishna are sinners. If Ramayana states that Rama had killed a shudra named Shambuka and had also abandoned his wife Sita, Krishna who had married 16000 women is also a sinner." He further stated the only true book is the Constitution of India.
Karnataka Hindulida Vargagala Vedike President KS Shivaram who also spoke questioned the inaction of the government and silence of elected representatives in the Sunder Malekudiya case. He also wanted to know why the Hindu organisations have not taken up the case and questioned if Sunder Malekudiya was not a Hindu.
He even demanded that the Sunder Malekudiya case be monitored through a special representative.

Write Comment
|

E-Mail
|
Facebook
|

Twitter
|

Print