Prison Ministry India, Karnataka to hold state Convention in city, Nov 11, 12.
Mangalore Today News Network
Mangaluru, Nov 10, 2016: According to confirmed information received, PMI, Prison Ministry India Karnataka, in association with Mangaluru PMI Unit, is all set to hold the 5th 'PMI Karnataka State Convention 2016' on Nov 11, 12 (Friday, Saturday) at 'Shanthi Kiran' Bajjodi in the city. Several local dignitaries and prominent PMI functionaries are taking active part in the two day convention which was last held in the city in 2003. It is expected that a good number of volunteer PMI workers from several places of Karnataka will participate along side national co-ordination members aiming to update motivation and awareness.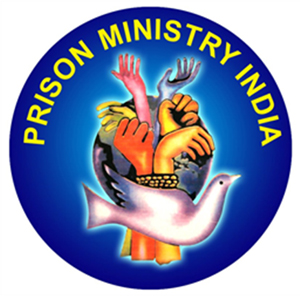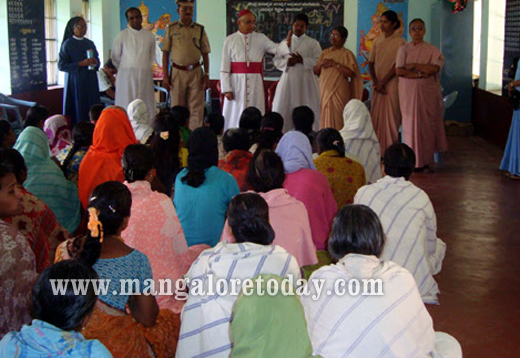 With the themes relevant for the times, "Bridging the past to build a better future" and "Forgiveness can't undo the past, but it can enlarge the future".

Nov 11, Friday : Will see the inauguration at 11 am. In the after noon talks by well known resource persons will follow, in 2 sessions.

Nov 12, Saturday : The morning/forenoon will have 3 sessions of panel discussions and talks on highly relevant subjects concerning PMI. The Valedictory will follow commencing at 12.30.afternoon.

The PMI Coordinator of the Mangaluru Unit Rev. Prakash D'Cunha and Spokes person and unit member Dr.R A Fernandes are the concerned key persons locally and involves many volunteers . The PMI Mangaluru has been functioning starting at St. Ann's Friary Jail Road more that two decades ago. Now it is based at Infant Jesus Shrine, Bikarnakatte, in the city.

Overview of PMI : With judgement and sentence being passed a prisoner has been made, many a time the matter remains closed for the general public and the judiciary as well, but a humane concern cannot forget them. Profound human dignity of every human person, despite his/her cruelties even those condemned to death. PMI, Prison Ministry India, a national voluntary organization attempts to bear witness to the Truth that the worth of a human person is not measured by usefulness or talents, health or sickness, age or creed..

We shall help prisoners to pick up the bits and pieces of his broken life to make a whole that is perfect and holy, his moral life. Prison Ministry India(PMI) aims at reconciliation internal and external. God hates the sin but loves and forgives the sinner. We want to instill hope for a prisoner without hope, to meet his creator who believes in him and created him in his image.

We want to make the prison, a place men and women pray. We shall make the prisoner know that they are not alone,without friends but we are their friends who truly love them. In order to achieve this we seek the collaboration of all, to make some worthy whom society has judged worthless, consider useful whom society has judged useless.


Mission - 2016 : PMI aims and desire to have a presence in all prisons, create awareness in in all levels of people, ensure full cooperation and support from government and other related organisations, increase the ratio of concerned people for Prisoners to prisoners. Establish rehabilitation centres in all states to ensure the amelioration of victims, offenders, government authorities, families of victims and offenders, priest, religious, laity, public relationship officers of PMI, by orientating them, optimal use of media, creating awareness of Prison Ministry India and its efforts, conducting need based training, creating sensitivity in government authorities, facilitating empowerment, using scientific research tools, conducting regular and holistic counselling and using networking and social media to ensure increased and efficient effectiveness for Prison Ministry India.

Write Comment
|

E-Mail
|
Facebook
|

Twitter
|

Print