Predict LS election results; win Rs 10 lakh prize
Mangalore Today News Network
Mangaluru, May 8, 2019: As counting day for yet another Lok Sabha election approaches, predicting the outcome of some results could make you richer by Rs 10 lakh.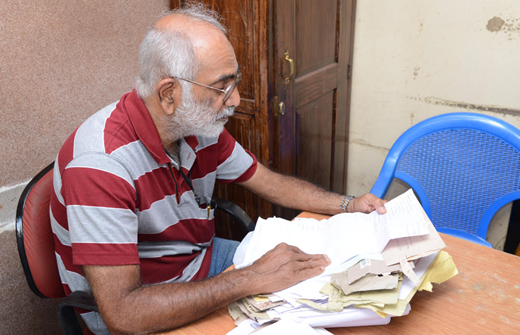 Federation of Indian Rationalist Associations (FIRA) has floated the challenge again, urging astrologers to predict the exact seats some parties could win and votes polled by several key contestants.

The challenge to exactly predict election results is a brainchild of Narendra Nayak, president of Federation of Indian Rationalist Associations. "I will be very happy if an astrologer predicts and wins the prize," he quipped, adding that no one has succeeded in doing so in the past 35 years.

"I don't remember the exact number of elections for which the challenge was thrown in the open," adding that prize will be only for those who predict the results according to the conditions specified by him.

Which party will come to power with a simple majority and the number of seats that the party would win - with a five percent error margin, is the first question.

The second question is the exact number of seats 10 political parties, including BJP, Congress, Trinamool Congress, SP, BSP, JD(U), BJD, CPI(M), DMK and TRS may win.

The third question, which allows a five percent error margin, challenges astrologers or the like to answer the votes polled for the following candidates: Narendra Modi, Rahul Gandhi (at Wayanad), Deve Gowda, Mithun Rai (Mangalore Congress candidate), Smriti Irani, Kanhaiya Kumar, Karti Chidamabaram and Pragya Singh Thakur.

Nayak, who has posted the challenge on his Facebook page, said that the last date for submitting applications was May 22 - a day before counting.

Nayak added that apart from Federation of Indian Rationalist Associations , Maharastra Andhshraddha Nirmulan Samithi has also floated a similar challenge.

"I received 450 entries for the challenge in 2009, which reduced to around 250 in 2014. This year, I have received a response even before I posted the challenge. However, the response is incomplete and is not eligible for the prize," he added.

Challenge Rules listed by Narendra Nayak

One person can submit only a single entry at any time between the announcement of the challenge and the last date for acceptance of entries. Candidates submitting more than one entry shall automatically be debarred from the competition. Only entries sent by post/courier/hand delivery and clearly typed on one side of the paper shall be accepted. They must indicate the name, the full address, the method used for prediction, and should be in English only. Even guessing is allowed, since most of the alleged "sciences" have been extensively tested and found to do the same!

The Questions:

1. The party which will come to power with a simple majority? The answer has to be specific and if the named single party does not get majority on its own, the answer will be considered incorrect. The number of seats that will be won by (a +/-5% error-margin allowable) the said party with simple majority?

2. The number of seats predicted should be in numbers ranges are not acceptable.

For example one cannot say X party will win between abc and ghi seats. The answer should one number only.

(a) Bharatiya Janata Party

(b) Indian National Congress

(c) Trinamool Congress party

(d) Samjawadi Party

(e) Bahujan Samajwadi Party

(f) Janata Dal(U)

(g) Biju Janata Dal

(h) Dravida Munnetra Kazhagam

(i) Telangana Rashtra Samiti

(j) Communist Party of India(Marxist)

3. The number of votes to be polled by each of the candidates(a +/-5% error-margin allowable). Here too answers in ranges are not acceptable. The answer should be a single figure.

a) Narendra Modi at Varanasi

b) Rahul Gandhi at Wynad

c) Deve Gowda at Tumkur

d) Mithun Rai at Mangalore

e) Smriti Irani at Amethi

f) Shatrugan Sinha at Patna Sahib

g) Kanhaiya Kumar from Begusarai

h) Karti Chidmabaram from Shivaganga

i) Pragya Singh Thakur from Bhopal

The entries should be sent by post/courier to:

Mr. Narendra Nayak, 13-9-1220/2, VIthoba Temple Road, Mangalore -575 001

The entries should reach by the 22nd May, 2019. No liability will be accepted for any entries lost in transit or delayed beyond the last date for entries.

Write Comment
|

E-Mail
|
Facebook
|

Twitter
|

Print