Postpone Vahan 4, Mangaluru Auto Body Urges Govt.
Mangalore Today News Network
Mangaluru, March 17, 2018: Dakshina Kannada Automobile & Tyre Dealers Association (R) has expressed deep anguish over the proposed move of the state government to close down functioning of the Regional Transport Office at Mangaluru and other RTO offices of DK district for couple of days to upgrade the systems and infrastructure required for Vahan-4 software.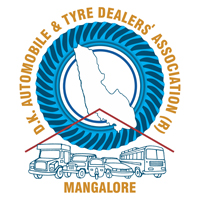 The state government had announced this via a circular issued by Joint Transport Commissioner, e- commerce, Bangalore dt 14.3.2018. Citing the financial year end when the automobile dealers are intense pressure to meet sales targets, the association has urged the Transport Minister, Government of Karnataka, Bengaluru to postpone the Vahan 4 upgrading program to next month and give at least 15 days advance notice to the public to make suitable arrangements. It has also requested that whenever the Vahan4 upgrading program is scheduled, some alternative arrangements may be done at the Regional Transport office at least to accept Temporary Registration of vehicles.

"We appreciate and welcome the initiative of the government to upgrade the RTO e-infrastructure with new software which will definitely help all the automobile dealers during registration of vehicles. It will also help to improve the RTO administration and benefit the public in a big way," said a media release issued by the Dakshina Kannada Automobile & Tyre Dealers Association (R).

The media release, signed by Kasturi Prabhakar Pai, President and K. Vilas Kumar, Secretary of the association further stated that the month of March is financial year end. The state government should postpone the implementation of the software to a later period as the closure of RTO services at this crucial juncture will abruptly disrupt business of the automobile dealers, it said.

With the financial year end only a fortnight away, all the automobile dealers will be under lot of pressure for achieving their targets. Such being the case closing the R.T.O office even for a day will adversely affect all the dealers who have to depend on the RTO office for registration of new vehicles and also for meeting various other legal requirements. Moreover the decision of closing down of operations at R.T.O. office has been announced without sufficient prior notice and all the automobile dealers are completely unprepared for the contingency. As Mangaluru is a regional hub for automobile sales, customers of nearby places who are dependent on the dealers of Mangaluru for meeting their needs, will be put to great hardship, the association media release stated.

The association has expressed solidarity with Kanara Chamber of Commerce and Industry (KCCI), to pursue the matter with the state government and gain immediate relief, it said.


Write Comment
|

E-Mail
|
Facebook
|

Twitter
|

Print