Posing as Bank officer man commits fraud
Mangalore Today News Network
Uppinangady, May 29 2018: "Please do not give the ATM number to anybody sir. Deposit 10 rupees to reactivate your bank account and you will receive a onetime password. Please provide that password," was the request given by a scamster in the guise of a bank official trying to swindle online. This incident has taken place in Uppinangady.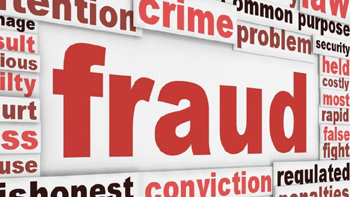 A bank customer sent a complaint to the main bank office after the failure of bank officials in helping him to reactivate his dormant account from the bank's Puttur branch to Uppinangady branch.


Within 5 minutes of submitting the complaint, the customer received a call on his mobile confirming that his complaint was duly noted. Since there is a need to for a vocal recording of the problem, he asked about all the information. Later, he was informed to deposit 10 rupees through online transaction after which the dormant account would be reactivated.

When the victim informed that he had never done an online transaction, the response was "We will help you" and they procured the customer's ATM card number along with the CVV number. Please do not give your ATM PIN number to anyone. If you do, then the PIN number will have to be changed. For this process, we will transfer 10 rupees from your bank account. You will receive an OTP which you need to inform to us. After which you will immediately receive a message on you mobile stating that 10 rupees have been deposited followed by the OTP.

The customer who grew suspicious and questioned on what is the gaurentee that after giving you the OTP you will transfer only 10 rupees? The response was "Sir, we are central government employees. Why should we cheat you? We receive salary amounting in lakhs. Our attempt is to only do justice to your complaint. We cannot cheat the people saying that our institution is under the Supreme Court. Therefore give the OTP."


When the customer said "You wait for some time. I'll call the bank branch and clarify if I can give you the OTP post which I'll give you the OTP," the person on the other end verbally abused him and then abruptly cutoff the call. The person who had called in the guise of a bank official called from 9665973626 mobile number, which was subsequently switched off.

It is being said that this scam was possible after the customer, believing he has sent the complaint to the banks official website had sent the same to a scam website. The customer, then believing that the bank officials are responding to his problem, divulged all the information after which the scammers will loot the entire amount in the account.

Write Comment
|

E-Mail
|
Facebook
|

Twitter
|

Print