Pejawar seer to take up development projects at Udupi Mutt
Mangalore Today News Network
Udupi,Sep 07, 2016: Addressing media, Vishwesha Tirtha Swami of Paryaya Pejawar Mutt said that the four-walled platforms around the temple would be constructed in a manner to allow flow of air and let in brightness. The wooden sculpture around the 'pauli' would reflect the traditional Tulunadu style.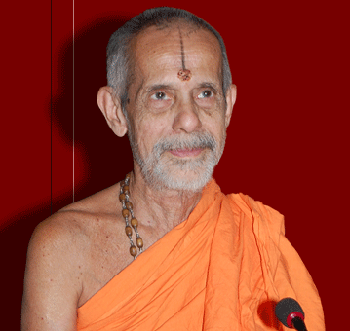 The four-walled platforms ('pauli') of Sri Krishna Mutt/Temple will be renovated at a cost of Rs. 3.5 crore here. Besides this, a slew of development works, including construction of guest houses, dormitories, and renovation of the Rajangana Hall, will be taken up in the next one-and-a-half years.

The Rajangana Hall, where cultural programmes are held, would be renovated. Ten dormitories would be constructed over it. Each dormitory would house 60 devotees. The hall below would be renovated without extending its present seating capacity for better ambiance and acoustics. Presently, the acoustics in the hall is not good.

The Rajangana Hall would be closed for about two months for this purpose after February 2017. The cultural programmes during these two months would be held at a temporary stage to be constructed at the Rajangana parking lot area.

A few rooms would be constructed behind the hall to house the employees of the Sri Krishna Mutt/Temple. All these projects together were expected to cost Rs. 4 crore.

Nearly 5,000 to 10,000 persons were visiting the temple daily. It had become essential to provide good accommodation for them. Hence, a guest house of 20 rooms would be constructed at a cost of Rs. 1.2 crore near the Rajangana parking lot area.

The next year would mark 700 years since exponent of Dwaita philosophy, Sri Madhwacharya, left for Badari after accomplishing spiritual mission of his life. Hence, a mega programme would be held either in the last week of January or the first week of February to mark the 'sapta shatamanotsava'. "We are planning to invite Prime Minister Narendra Modi for this event and an international conference on Yoga too would be held along with it," he said.

Cultural hall : A long-term plan was being drawn up to construct a mega cultural hall at the Rajangana parking space and multi-storeyed parking facility to park 350 cars and 80 buses. But this plan would cost about Rs. 60 crore. There were views against disturbing the Rajangana parking area and also for this plan. But it would be discussed threadbare.

"This plan can go forward if the Union government provides funds. We have already approached the Centre on it. We may also have to take funds from corporate sector for it under the corporate social responsibility scheme," the seer said.

Write Comment
|

E-Mail
|
Facebook
|

Twitter
|

Print