Over 1 lakh people gather in Mangaluru to protest CAA,NRC
Mangalore Today News Network
Mangaluru, Jan 15, 2020: Thousands of people, predominantly from the Muslim community, poured into a peace rally against the contentious Citizenship (Amendment) Act 2019 and National Register of Citizens (NRC) at Adyar-Kannur in Mangaluru on Wednesday, January 15, 2020.

The programme organised by multiple Muslim organisations, saw over 1,00,000 protesters take part in the meeting. Udupi district Khazi Alhaj Bekala Ibrahim Musliyar inaugurated the massive protest. Dua was offered by Dakshina Kannada district Khazi Alhaj Twaka Ahmed Musliyar.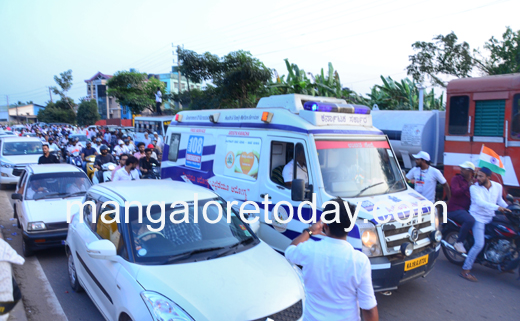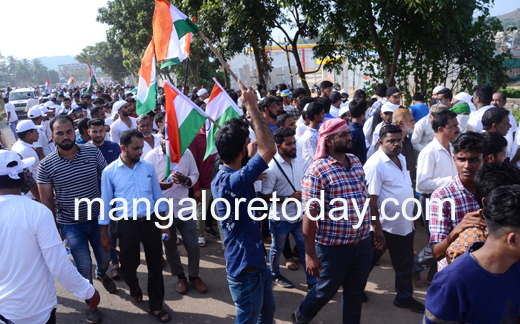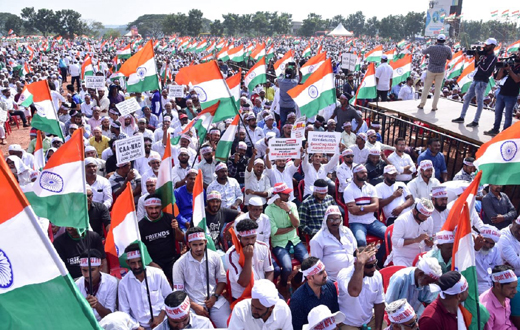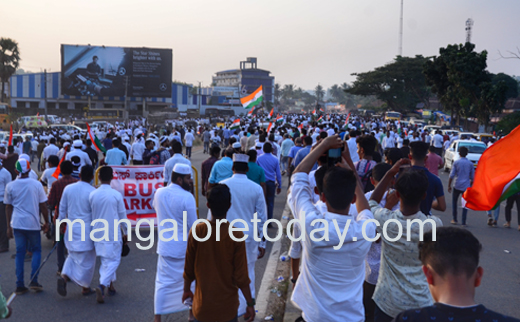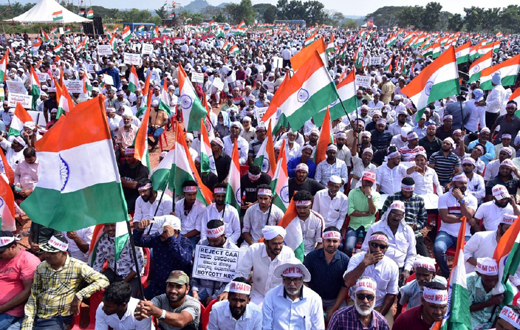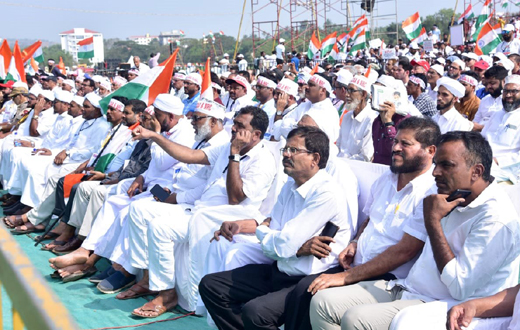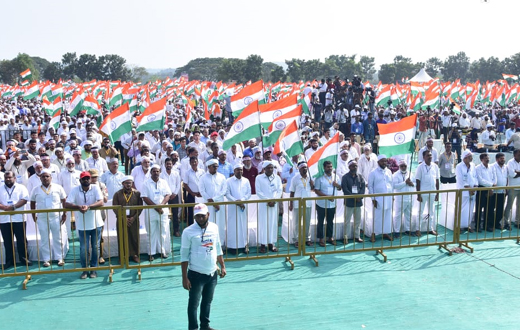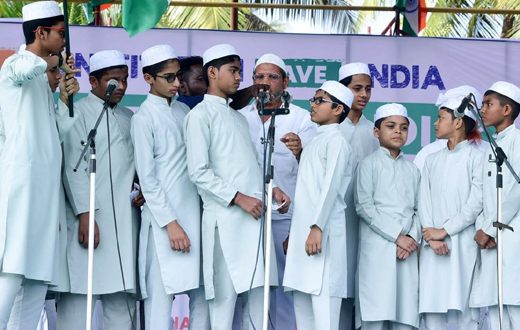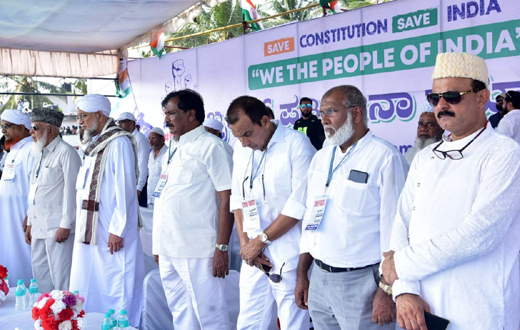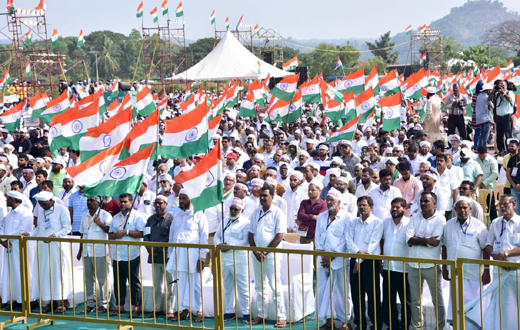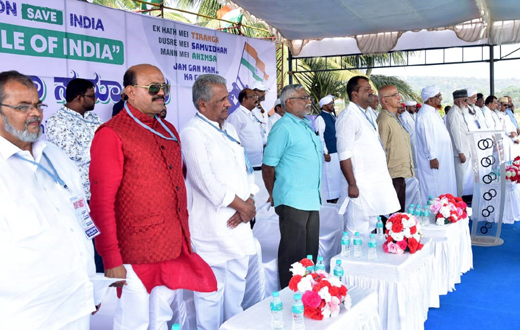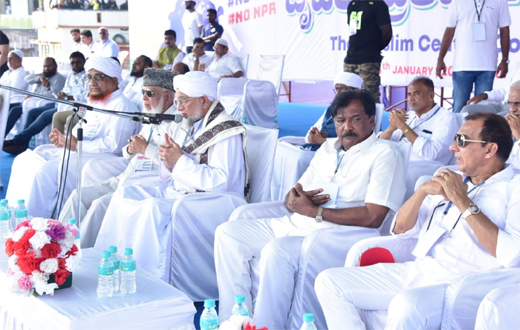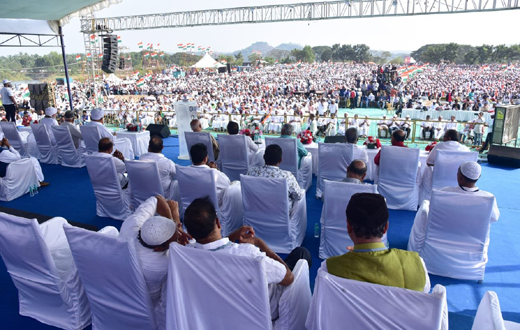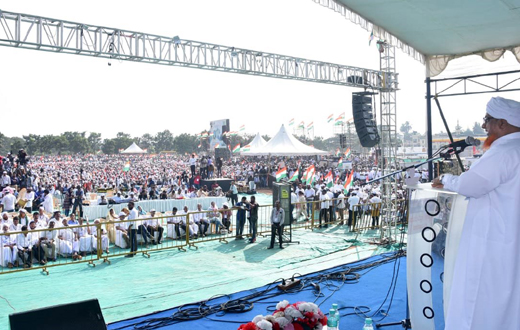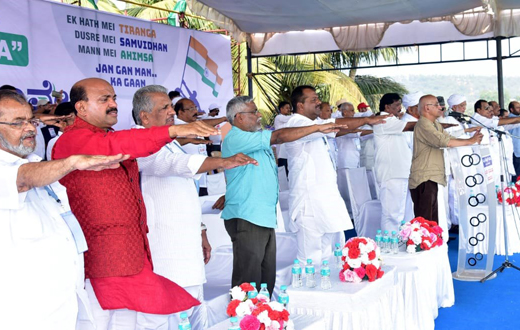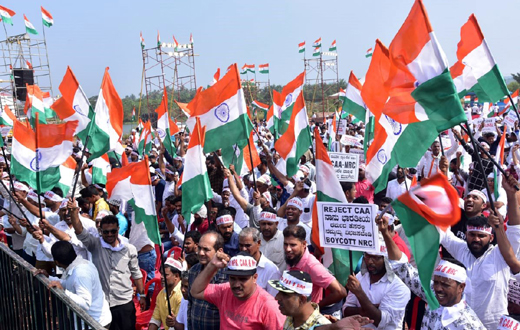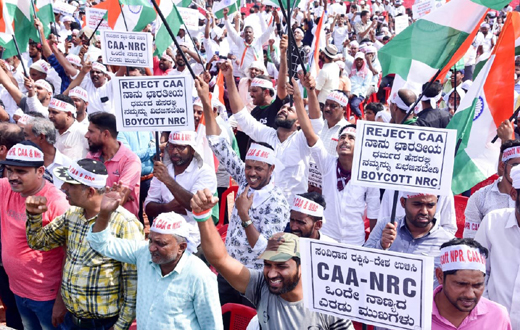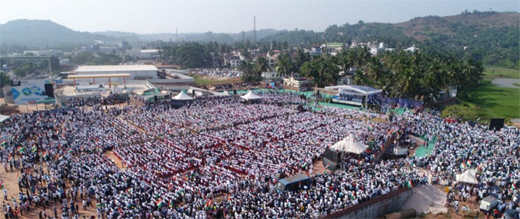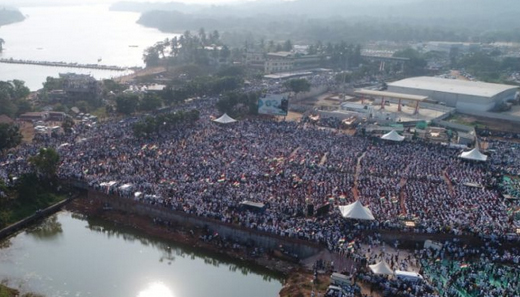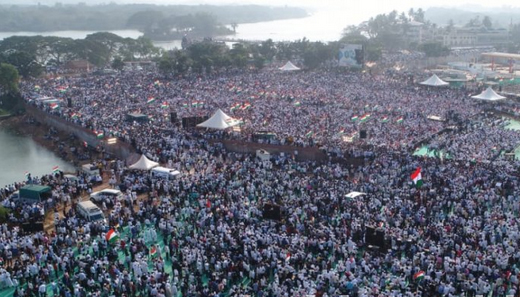 Activist Harsh Mander reminded that Mahatma Gandhi launched the non-violent civil disobedience movement and broke the law by making salt. "We will not recognise the CAA as an expression of solidarity. I urge Hindus and Christians to declare themselves as Muslims and court arrest. Our passion for the country and the Constitution should remain strong even at the detention centre for illegal immigrants," he said.

Human rights activist Shivasundar said the police in states with BJP governments were taking orders directly from the 'Republic of Kalladka' and 'Republic of Nagpur' - the RSS headquarters.

He said, "RSS leader Kalladka Prabhakar Bhat should stop pursuing the dream of building a 'Hindu Rashtra' as Dr Ambedkar had declared that there can be no bigger catastrophe. The concept of 'Hindu Rashtra' is anti-Muslim, anti-Dalit, and anti-woman. In Assam, which has about three crore population, 19 lakh in Assam were declared 'illegal immigrants'. Over seven lakh crore people in India would be branded as foreigners."

Advocate Sudheer Kumar Maroli urged the organisers to take the campaign to villages.

"The government is trying to instill fear in civil society and people will be scared to a certain extent, but eventually citizens will take to the streets. Amit Shah said he will not step back an inch on CAA but he is saying that after going two kilometres back," former IAS officer Kannan Gopinathan said while speaking at the event.

"This is not just a Muslim protest. A Hindu rashtra is not just against Muslims in the country but also against Dalits and women. Unemployment and onion prices are at an all-time high. When the situation is like this, the government is asking you to identify yourself and not ask questions," human rights activist Shivasundar said while speaking at the protest.

On Wednesday, more than 5,000 police personnel were deployed in Mangaluru. Activist Harsh Mander and retired Supreme Court judge Gopal Gowda, who chaired a People's Tribunal in Mangaluru following the police firing, also addressed the protesters.

Protesters gathered on the roads leading to Adyar Kannur on the outskirts of Mangaluru. Witnesses said that the road from Padil to Adyar Kannur, a distance of more than 3 km was blocked off by protesters.
MLA U T Khader, MLC B M Farooq, former MLA B A Mohiuddin Bava, Advocate Sudheer Kumar Maroli, president of Muslim Central Committee K S Mohammed Masood, Ullal Qazi Fazal Koyamma Tangal, Dakshina Kannada district Wakf Committee president U K Monu Kanachur, Sunni Youth Federation state general secretary Dr Abdul Rashid Zaini, and Karnataka Samastha Mushavara state secretary U K Abdul Aziz Darimi were present.


Write Comment
|

E-Mail
|
Facebook
|

Twitter
|

Print