Nudisiri - Stress on need for seriousness in social issues
Mangalore Today News Network
Moodbidri, Nov 30, 2015 : Delivering the valedictory address of the four-day literary and cultural fest on Nov 29, Sunday; Alva's Nudisiri-2015 president T V Venkatachala Shastry lamented that several national-level conventions held in current times record very thin attendance and there is no fruitful outcome. "The sessions are very superficial and serious, and in-depth discussions on social issues are absent.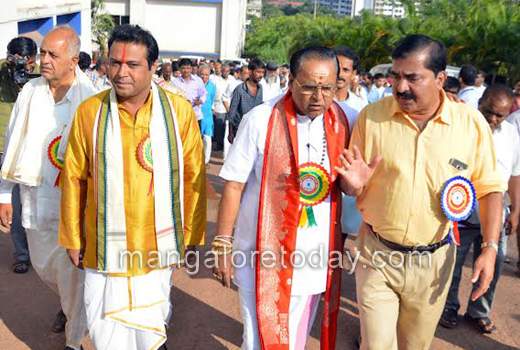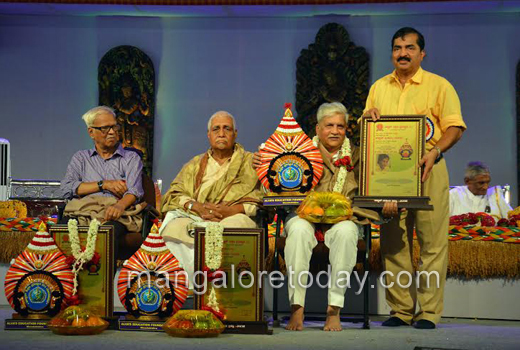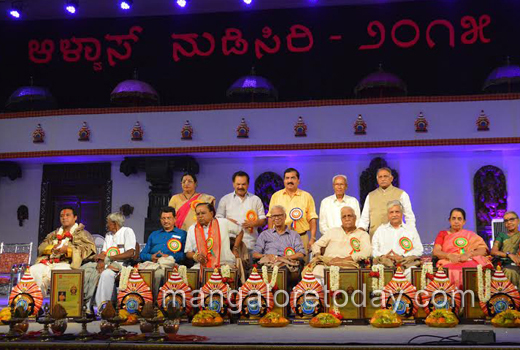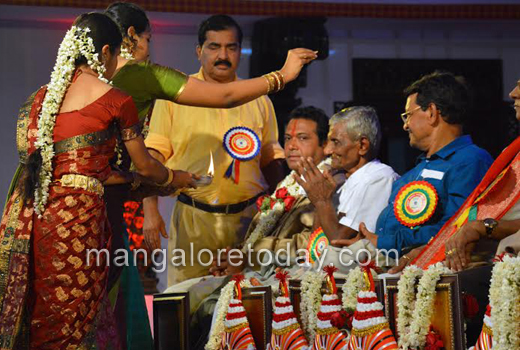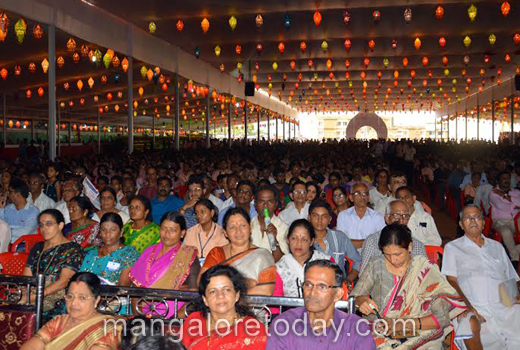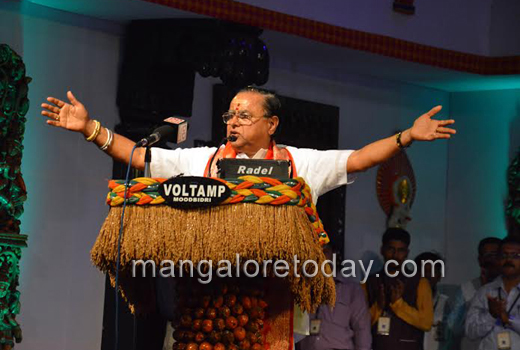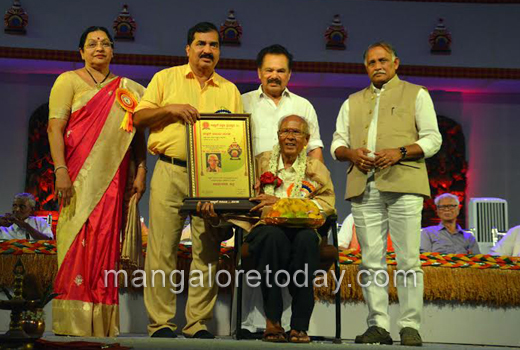 But, Nudisiri is unlike such conventions, as people actively involve themselves in literary and cultural events. Conventions of these kind are necessary for maintaining peace and sovereignty in the entire nation," he stated. Serious and prolonged discussions are necessary to find solutions to various problems that are currently marring our society. He added that the honour which was conferred on him, in the evening of his life, has brought a sense of contentment.

Awards conferred : Dr Bannanje Govindacharya (literature and spiritual discourse), Dr Sumatheendra Nadig (literature), N V Rajendra Singh Babu (film), Dr N Sumitra Bai (literature), Dr Ishwar Daithota (media), K R Padmanabha (classical music), Leelavathi Baipadithaya (Yakshagana), Varthur Narayana Reddy (agriculture), Shilpi Honnappachar (sculpture) and Syed Salauddin Pasha (service to art and culture) were honoured with Alva's Nudisiri Award on the occasion. The award included a plaque, a memento and Rs 25,000 cash.

Speaking after receiving the award, film director Rajendra Singh Babu said there is a dearth of good films in Kannada and the language and culture is not highlighted in films these days. He suggested Alva's Education Foundation Chairman Dr M Mohan Alva to start a course on films at the Alva's College to provide guidance to the aspiring youth. Babu added that he would cooperate as the Chairman of Karnataka Chalanachitra Academy.

Journalist Ishwara Daithota said that media evolved with the idea of conversation and the digital medium of communication has made conversation popular once again today. He opined that there is need for journalism of verification today, to publish or broadcast the truth alone, and not rumours.

Classical musician R K Padmanabha sang a song 'Alva's Nudisiri; Nanage Hemmeya Siri', composed by him in Mohana Raga and later presented the lyrics and notations to Dr M Mohan Alva on the occasion.

Youth Empowerment, Sports and Fisheries Minister K Abhayachandra Jain and Former Minister Amarnath Shetty were present among others.


Write Comment
|

E-Mail
|
Facebook
|

Twitter
|

Print