No public interest in this: Karnataka HC dismisses plea seeking opening of wine shops
Mangalore Today News Network
Bengaluru, April 07, 2020: The Karnataka High Court on Tuesday dismissed a Public Interest Litigation (PIL) seeking directions for the opening of wine shops amid the lockdown in place across the country, and imposed a cost of Rs 10,000 on the petitioner.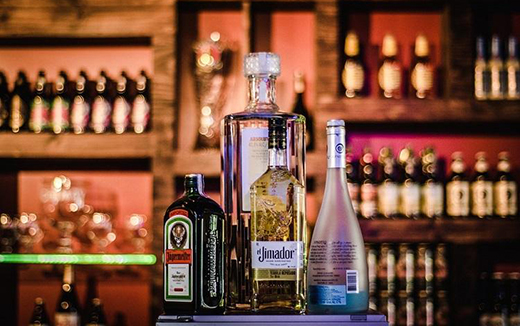 A division bench of Justice SA Oka and Justice BV Nagarathna conducted a hearing over video conferencing and dismissed the plea, stating that there was no public interest in the petition, as there are many people who are currently deprived of the basic necessity of food.

In a video conference hearing, a Division Bench of Chief Justice Abhay Shreeniwas Oka and Justice BV Nagarathna expressed that there is no public interest in the present petition as there is a large section of people deprived of the basic requirement of food right now. The petitioner, Dr Vinod Kulkarni, who is the President of GB Kulkarni Memorial Legal Trust, stated that he would withdraw the PIL and donate the cost of Rs 10,000 to the Chief Minister's Relief Fund for COVID-19. The court said it would not pass an order imposing the cost but asked Kulkarni to forward the receipt of the amount to the judicial registrar within two weeks.

In his plea, Kulkarni had asked the court to pass directions to the Karnataka government to keep wine shops open for a few hours, if not the full day. The petition stated that during the lockdown, people were deprived of consuming alcohol in any form or quantity and depriving social drinkers of alcohol consumption amounts to a violation of Article 21 of the Indian Constitution (protection of life and personal liberty).

The petitioner cited earlier instances of people suffering alcohol withdrawal symptoms and taking their own lives and added that the public is deprived of procuring liquor which is resulting in mental depression, anxiety states, hysterical outbursts and abnormal behaviour.

"'Social drinking of alcohol' has been in existence in India from time immemorial. Our ancient Hindu scriptures mention that people during the period then did consume SOMA RASA", regularly. This soma rasa is nothing but the present day alcohol. Almost on a daily basis the population consumed soma rasa then, in limited quantities, to undo the exhaustion of the day (sic)," the plea added.

The petition in the Karnataka High Court comes days after the Kerala High Court stayed the state government's decision to allow liquor to be supplied to those suffering from alcohol withdrawal symptoms.
Courtesy:The News Minute

Write Comment
|

E-Mail
|
Facebook
|

Twitter
|

Print