No Need for Physical Police Verification for Passports: Ministry
mangaloretoday news network
New Delhi, Aug. 22: The physical police verification for getting a passport will soon be a thing of the past as the government plans to connect the service with a robust national database of crimes and criminals that will check the antecedents of applicants at the click of a mouse.

Union Home Secretary Rajiv Mehrishi said the Crime and Criminal Tracking Network and Systems Project (CCTNS) is expected to link with the passport service of the Ministry of External Affairs and it will replace physical police verification for passport applicants with online verification in a year.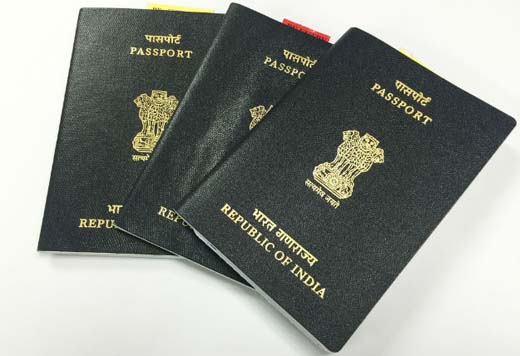 Rajiv Mehrishi, Union Home Secretary Police in some states are already using CCTNS for passport credentials. Police will be given hand held devices to go to an applicant's address and his or her details will be uploaded with the network. It will minimise contact with police and reduce time.

Mehrishi was speaking after Home Minister Rajnath Singh launched a digital police portal under the CCTNS project, which aims to create a national database of crimes and criminals and connect the country's all 15,398 police stations with it.

He said with the port, the mandate of the CCTNS has been expanded by incorporating citizen-centric services tenant verification, which could be done with the consent of the person being verified, quick registration of FIR in any crime and connecting the network with criminal justice delivery system.

On safety of the database, the home secretary said that the possibility of hacking has always been there but enough safeguards have been put in place, and the National Critical Information Infrastructure Protection Centre has been roped in for the task.

The home minister said the digital police portal will provide citizens facility for online complaint registration and request for antecedent verification.

"The police portal will provide 11 searches and 46 reports from the national database for state police and central investigation agencies. Central investigating and research agencies have also been provided logins to the digital police database to access crime statistics," he said after launching the portal.

Singh said the CCTNS has enabled 13,775 out of 15,398 police stations to enter 100 per cent data into the software.

He said as of now the CCTNS national database has around 7 crore data records pertaining to past and current criminal cases.
Courtesy: Yahoo news


Write Comment
|

E-Mail
|
Facebook
|

Twitter
|

Print